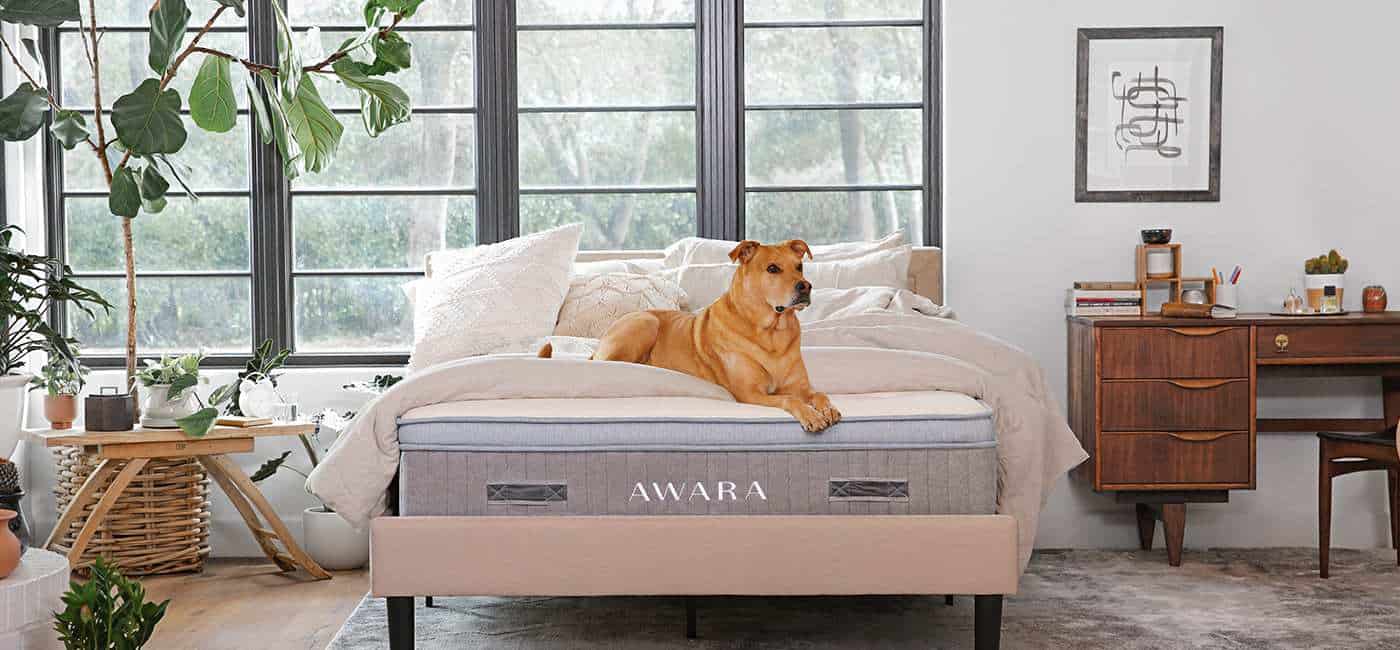 HERE'S WHAT YOU NEED TO KNOW
Latex vs Hybrid Mattress – Modern mattresses offer many different types of unique construction builds that offer varying levels of firmness, motion isolation and motion transfer. Latex foam (Talalay or Dunlop) is a premium top layer that offers supportive bounce and cooling properties. A hybrid mattress describes the support base layers. Hybrid mattresses by definition feature a foam top layer (memory foam, poly foam, latex foam) over a base layer of individually wrapped pocket coils.
Hunting for a new mattress is not something you should do in a rush, especially when there are different types of mattresses available. What you need to do is to get to know each mattress type, it's pros and cons, so you will be able to make the best decision when buying a new mattress. After all, the quality of your mattress will help you get that good night's sleep you've always wanted.
For sure, you've come across various mattresses, such as memory foam, foam, innerspring, gel memory, and innerspring mattress just to name a few. And just like when you read the memory foam comparison to other types of mattresses, it pays to read up on other reviews too. 
Most mattress buyers are familiar with memory foam, innerspring, and foam mattresses, but what about mattress latex variants or even hybrid beds for that matter? Let's find out. 


What You Need To Know About Latex Mattress
A Latex mattress is made using pure natural latex. This type of mattress is designed to provide support as well as pressure relief and is ideal for all types of sleeping positions such as back, stomach, and side even.
There are two types of latex mattresses, and these are Dunlop and Talalay mattress. Dunlop tends to be denser and is suitable for those who need more support for their body, while its soft layer can provide adequate cushioning to sleepers. Talalay latex, on the other hand, is well-known for its being plush and having a luxurious feel to it. Side sleepers will find this convenient for their sleep since it offers pressure point relief. This bed cradles the shoulders and hips. 
How is latex created? It begins by harvesting the rubber tree sap where it is then whipped until it becomes frothy. It will then be poured into molds then baked. In the case of Talalay latex, it will be vacuum-sealed first before being flash frozen. It will then be baked afterward to create a better cell structure; hence it feels more uniform compared to Dunlop latex. This is also another reason why Talalay is pricier. 
Benefits of a Latex Mattress
Like it was mentioned before, a latex mattress comes with several benefits to its name. Here are some that are worth mentioning: 
Good balance of comfort and support
The firm cell structure of latex provides good support for your body's natural alignment while giving comfort to the rest of your body as you sleep. 
Breathability will not be a major issue when it comes to this type of mattress because of the combination of pinhole patterns and open-cell structure of latex. This means that air can circulate in your bed thus providing breathability and comfort as you sleep. If you're living in a hot or humid climate, this type of bed may be worth investing in. 
Body pressure distribution
Another benefit to latex mattress is that it provides its users with even distribution of body pressure. Due to its firmness, you won't sink.  
A Latex mattress has very low motion transfer which means that you'll be less likely to be bothered by your partner's movement as you sleep. 
Resistant to mold and bacteria
What other benefits can you get from latex bed? It tends to resist the presence of bacteria, mold, and even dust mites without using any chemical components to it, which is one of the reasons why many are considering this type of mattress for their home. 
There is no question that a latex mattress is one of the most durable types of a mattress on the market today because of its natural materials and manufacturing process. 

Latex vs Hybrid Mattress: What Comparisons Can Be Made?
With all the benefits of both these mattress types, which features standout? Here's how they fare against one another: 
Hybrid mattresses come with a pocketed coil innerspring that gives this type of bed that traditional feel to it, plus there is less of a sinking feeling to it. On the other hand, in terms of support, latex mattresses do offer comparable support as many feature a pocket coil system as the base but a firm top layer.  This means back sleepers will receive greater support on a latex mattress compared to a memory foam hybrid mattress.
Works with an adjustable base
With regards to adjustable bases, both mattresses work well. If you choose natural Talalay or Dunlop latex mattress, it will work on all kinds of bed bases. This includes over a boxspring, wood slats and knock down  foundation.
In terms of motion transfer, both latex and hybrid mattresses perform quite well in regards to motion transfer. With hybrids specifically, this is because of the memory foam layer on the top of the innerspring. Memory foam contours to the shape of your body which reduces the likelihood of being disturbed by your partner's movements.  Memory foam hybrids will offer better motion isolation compared to latex hybrids and latex is naturally bouncy.
Another thing to consider when it comes to price is that hybrids are more expensive given the construction. This is because of the combination of memory foam, polyurethane, and innerspring that makes it expensive. However, if you are willing to invest in this kind of mattress, you will be pleased with the quality. 
In terms of durability, both mattresses can last long. A hybrid mattress can last around 7 to 9 years before the pocket coil design wears out. Latex, on the other hand, may last a bit longer because of its solid structure. 
With regards to the cooling effect of mattresses, both types are breathable.  The pocked coils create natural air channels that promote air circulation.  Due to the firmness of a latex textile you will sleep cool as your body rests on top of the mattress (compared to sinking deep into the mattress like on a memory foam layer).
Both mattress builds are going to be noticeably more bouncy than compared to a memory foam mattress. Most consumers prefer the slight bounce as it has a more traditional feel that your body is use to. 

Since we are talking about latex vs hybrid mattress, let 's delve into what hybrid mattresses are all about. If you are familiar with hybrid cars, you know that they are a combination of different types of materials or functions. The same thing applies to a hybrid bed which is a blend of two or more elements designed to provide a sleeper with a more comfortable night's sleep vs a traditional mattress. 
This mattress can help address two sleeping styles: The person who is looking for the support and bounce that coil mattresses provide, but with adequate control over it, or the person who wishes to experience the contouring and softness of memory foam. These needs can be met with a hybrid bed. Basically, this type of mattress is designed to provide the firmness and bounciness of spring mattresses, and the softness and clinging sensation of memory foam. 
Hybrid mattresses are made with different layers of materials, starting with the foam base which is typically made from polyurethane foam. Polyurethane foam is both strong and sturdy but has that cushiony effect to it. It has a high load bearing ability in terms of compression and context. When you lie down on it, the pressure of your body deforms the shape of the mattress, then goes back to its original shape when you get up. The support core is made from innerspring which is about 6 to 7 inches in height and gives the mattress the bounce it needs. As for the surface, there is a comfort layer above the coils, typically made from latex or memory foam. 
Benefits of Hybrid Mattress
There are several benefits to using a hybrid mattress, such as:
Ideal for all types of sleepers
Whether you are a back sleeper, stomach sleeper, or even side sleeper for that matter, a hybrid mattress can accommodate you. 
Another benefit to using the hybrid is that it comes with both coils and memory foam so that you enjoy both the comfort offered by an innerspring with the softness and the cushioning effect of memory foam. 
It doesn't trap heat like some mattress types which may help keep your body cooler if you tend to get hot while sleeping.
A Last Word About Latex vs Hybrid mattress
Reading up on latex vs hybrid mattresses can help you decide which mattress is best for you. Both mattress types are super popular, but understanding the pros and cons of each can help you decide which one is ideal for your sleep needs. 
You will need to consider several factors when it comes to choosing your bed since you will be the one who will be sleeping on it. If you are having a hard time deciding which one to get, look for a mattress company that offers a trial period for a month or two so that you will be able to test your bed. 
Take into consideration what you deem as a "must have" when it comes to your mattress. Are you are placing more importance on support, or bounce? Doing your research is highly recommended. This way, you will be able to see which mattress type fits your criteria easily.