Bed / Mattress size chart & Dimension guide
USE THIS MATTRESS DIMENSION GUIDE TO FIND YOUR PERFECT FIT.
It's no secret that there are many different types of mattresses and it can be overwhelming to try determine what is the ideal mattress is for you. From memory foam to hybrid to spring coils, it's hard enough to determine what mattress is right, let alone what is the best mattress size to fit in your room. And with a mattress like DreamCloud that has a Lifetime Warranty, you'll have it the rest of your life. Since we know the importance of finding your best mattress fit, we created this mattress size dimension guide so you can see how beds are sized and find common terminology used for mattress sizes – all while determining the best fit out of all bed sizes that will match your bedroom and lifestyle.
Mattress Size Chart
| SIZE | DIMENSIONS (IN) | DIMENSIONS (CM) |
| --- | --- | --- |
| Crib Mattress Size | 27″ X 52″ | 68.5cm X 132cm |
| Twin Mattress Size | 38″ X 75″ | 96.5cm X 190.5cm |
| Twin XL Mattress Size | 38″ X 80″ | 96.5cm X 203.5cm |
| Full Mattress Size | 54″ X 75″ | 134.5cm X 190.5cm |
| Queen Mattress Size | 60″ X 80″ | 152.5cm X 203.5cm |
| King Mattress Size | 76″ X 80″ | 193cm X 203.5cm |
| Cal King Mattress Size | 72″ X 84″ | 183cm X 213.5cm |
Which bed size is right for me?
To find the right size of mattress for you, the first thing that you would need to do is to list down your requirement. How many people would use the bed, what is your space requirement, do you like to roll around or do you prefer a cozy space and so on. There is no one-size-fits-all when it comes to mattress purchases, so getting your basic information is important so you can make the right choice. 
Another important factor to consider is what are brands giving you in terms of benefits and features. For example, what is the warranty, the trial period, the delivery service etc.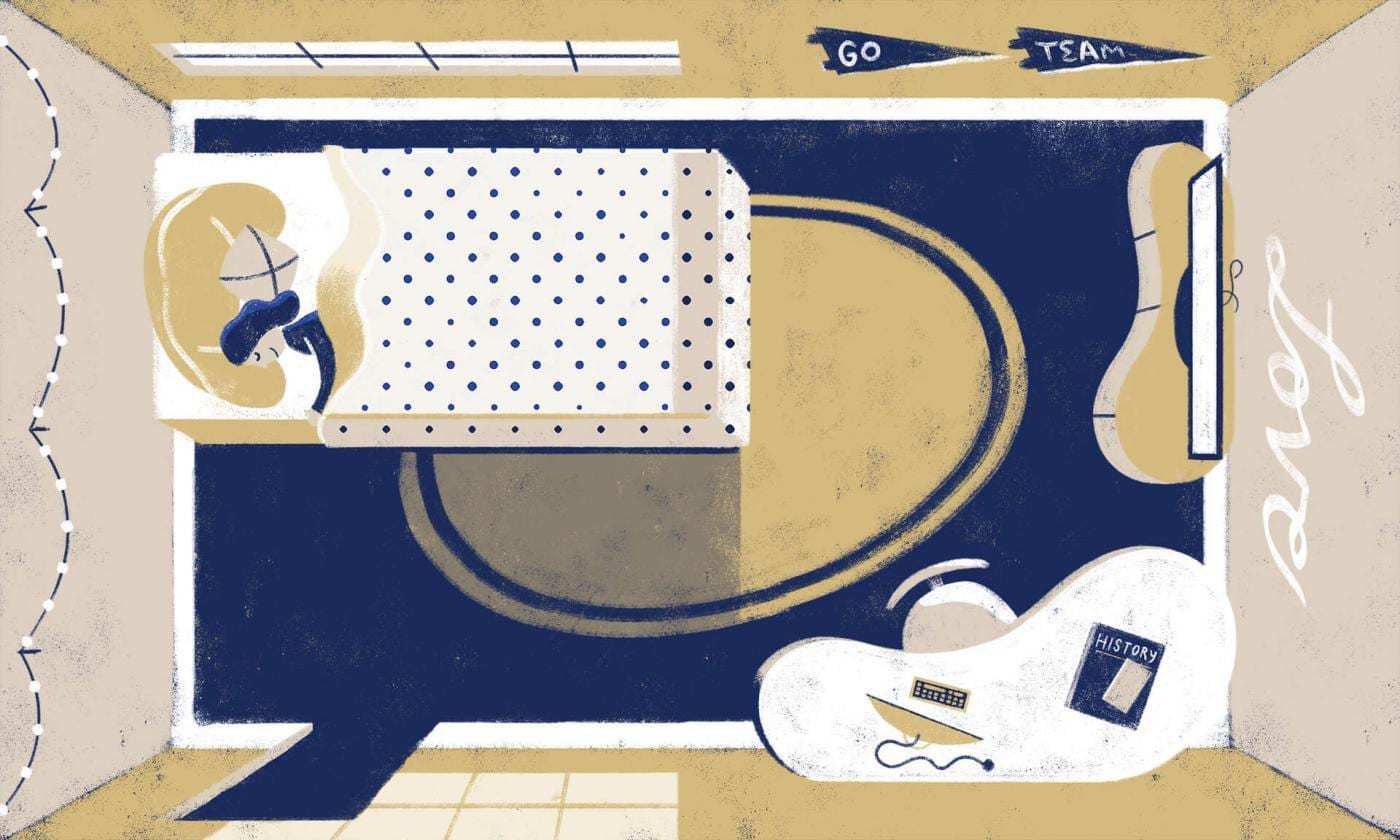 TWIN XL or SINGLE XL
Mattresses size: 38″ X 80″ | 96.5cm X 203.5cm
Best For:
Children aged 2-12 year old, college dorm rooms, and guest bedrooms where a King size option is sometimes necessary (you can push two Twin XL together for a King) are the best for a Twin XL.
Room Size:
Twin XL mattresses are longer than a Twin. In order to have enough space to walk around and fit other furniture, a bedroom should be at least 8 feet by 10 feet square feet in size. The minimum size is about 9 feet by 9 feet but this will not give that much space between the beds and furniture. If your Twin XL is for a child, you might consider a regular Twin out of all bed sizes so they can have more room around the bed to play. However, if you are seeking a more versatile set up to accommodate additional leg room for an adult, or need two Twin XLs to combine them to make a King sized bed, you'll be best going with a Twin XL.
Summary:
A Twin XL out of the bed sizes is actually the same width as Twin, coming in at 38 inches. However, a Twin XL provides an extra 5 inches in the length, which makes it the same length as a Queen and King mattresses. A Twin XL makes the best mattress for those who need a Twin due to lifestyle, children, or room size constraints, but like the extra length that a Twin XL gives for your growing child. A Twin XL can be comfortable enough for adults, which is why you will find it in dorm rooms. And, if you push two Twin XL bed sizes together, you can use a foam bridge pad to connect them and achieve a King sized dimension. You can even use King sized sheets.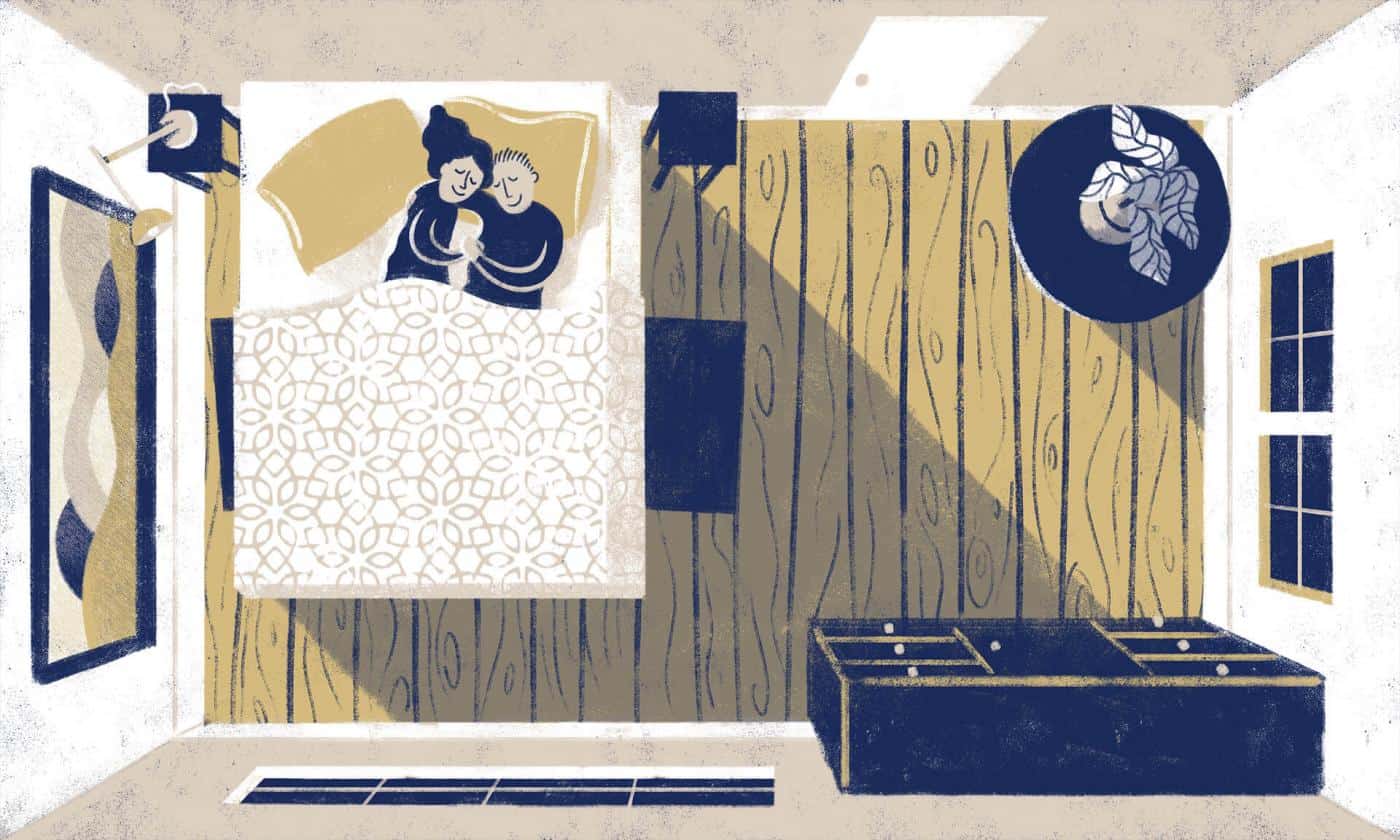 DOUBLE or FULL
Mattresses size: 54″ X 75″ | 134.5cm X 190.5cm
Best For:
Double beds are best for kids who like a bedtime snuggle or story, teenagers, or a single person who likes to sleep with pillows, or a dog.
Room Size:
In order to fit a double bed and leave space to walk around or fit a Double or Full bed, a room should be at least 9 feet by 9.6 feet in size. However, it is recommended that your room be closer to 10 feet by 12 feet.
Summary:
A Double or Full bed dimensions in inches is 54 inches wide and 75 inches long. Contrary to popular belief, a Double or Full bed is only 15 inches wider than a single, not double. Double beds are best of the bed sizes for a single sleeper who wants more width than a Twin but doesn't need as much length. A Double does not even has as much length as a Twin XL, so keep this in mind. If you have room for a Queen, you might want to move straight from a Twin to a Queen and give yourself more leg room. The extra room can also be nice for a child who likes a bedtime story or snuggle, or a shorter single person who likes to be cozy with pillows. However, for two adults, you will only get 27 inches each if you choose a Double bed. This is not enough for most couple's, which is why the go to for couple's is not a double, but a Queen or King. Refer to the bed size chart for other mattress measurements.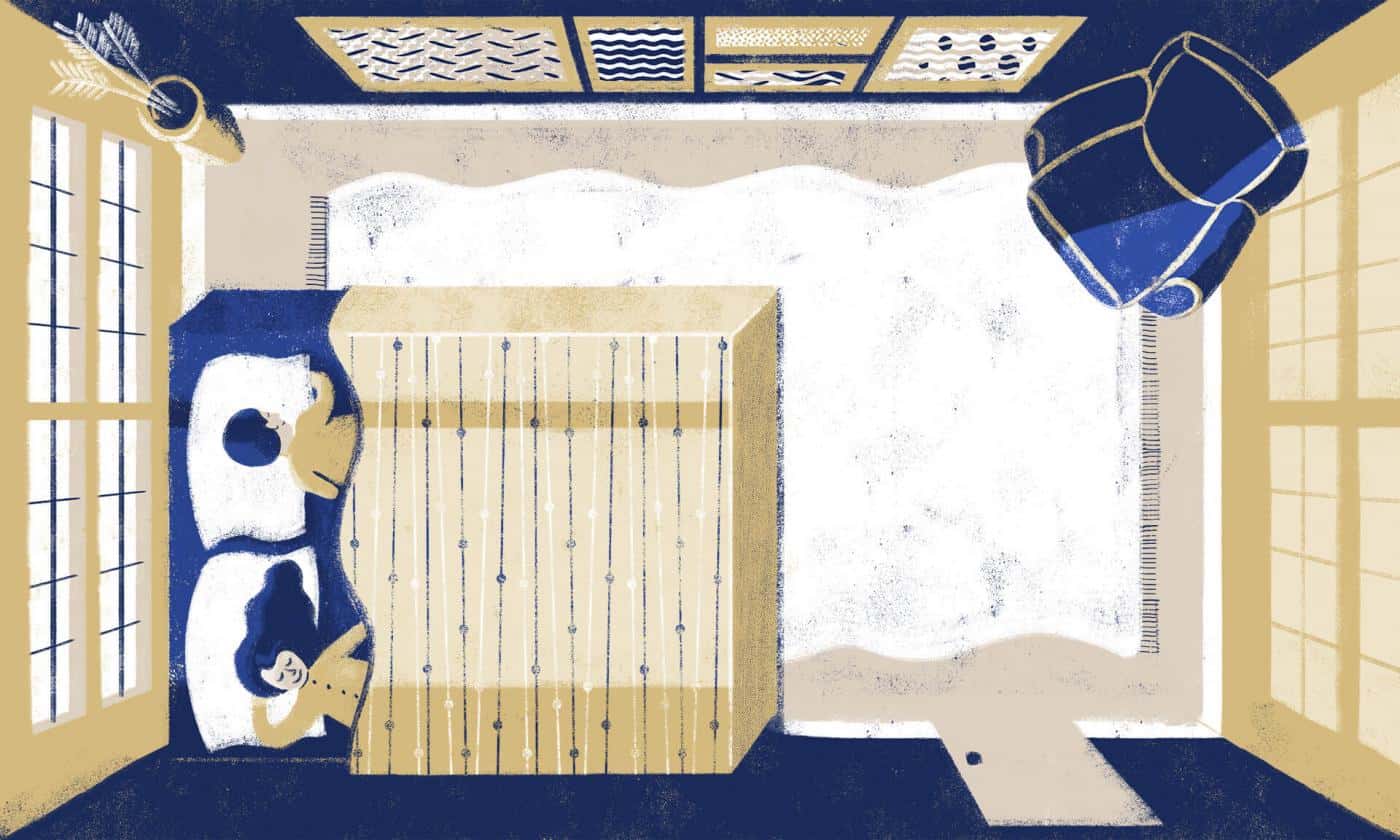 QUEEN
Mattresses size: 60″ X 80″ | 152.5cm X 203.5cm
Best For:
A couple who likes to sleep more closely together, or who wants extra space around their bed for furniture or walking room will enjoy a Queen size bed.
Room Size:
In order to fit a Queen in a bedroom with enough space to walk around as well as put popular bedroom furniture like a dresser, night stands, and a reading chair, a bedroom should be at least 9.6 feet by 10 feet. In fact, the recommended of all bed sizes for a Queen mattress is 10 feet by 10 feet or even up to 10 feet by 14 feet. For large rooms, this comes down to personal preference between if you want more room around your bed, or a larger bed.
Summary:
Queen bed dimensions are are 60 inches wide by approximately 80 inches long. They are an additional 7 inches wider and 5 inches longer than a Double or Full-size mattress. Given their added inches from the other beds that can accommodate two people, Queen's are considered a go-to for most couples. With 30 inches of space per person, they are not as large as a King bed (where you will get an extra 8 inches per person), however they are ideal for two people who sleep comfortably together and do not want a King due to lifestyle preferences, personal budget, or space restrictions. A Queen size bed is great for a growing teenager, a guest room, a single, or a couple, so it's no surprise that this is the most popular mattress size.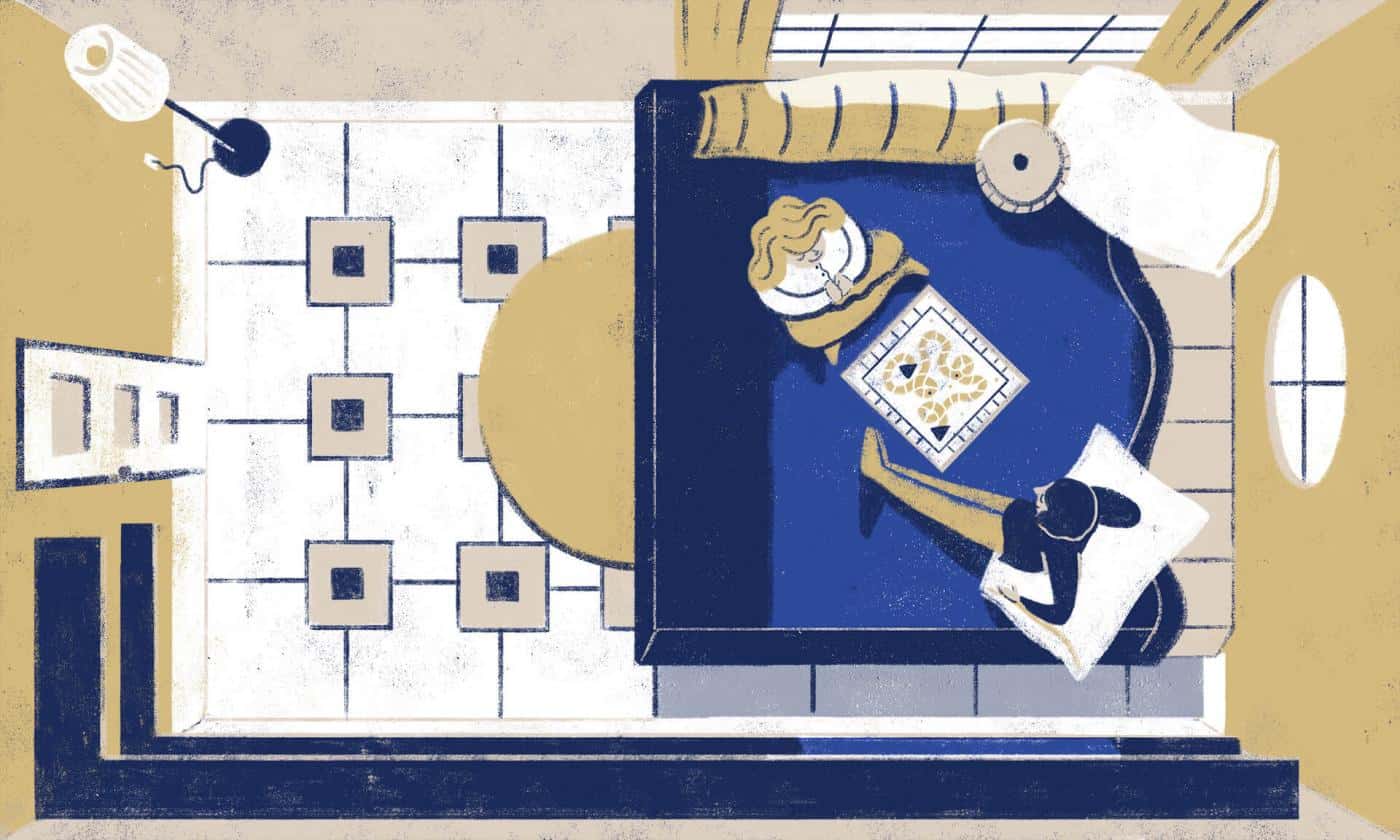 KING
Mattresses size: 76″ X 80″ | 193cm X 203.5cm
Best For:
Couples who like to stretch, a single or couple with a pet who sleeps in the bed, or a single person who wants to live like royalty will be fit for a King.
Room Size:
A King can fit in a room that is 10 feet by 12 feet up to a room that is 13 feet by 19 feet. These dimensions can fit a King mattress with two nightstands and a dresser. The recommended ideal room size for this bed would be 13 feet by 13 feet unless you want a cozy fit and prioritize bed size over anything else.
Summary:
King size bed dimensions are 76 inches by 80 inches which is a full 16 inches wider than Queen bed sizes. Note that Kings are not any longer than a Queen, but will give you a full 38 inches each if you are sharing a bed with someone else. This width is the equivalent of two Twins pushed together, so you can see that King sized beds give plenty of personal room for a single person. If you sleep with a partner or a pet, there's no reason why more having more room per person won't be better for your sleep since you are less likely to feel your partner move around at night. However, some partners prefer Queens for lifestyle preferences or do like to sleep in a smaller bed so they can snuggle, while others are simply limited by budget or space. Before you order a King, make sure you measure out your bedroom to double check that the size fits your space. King size mattresses do have their downsides since they are so large and won't fit in many spaces. They are also cumbersome to maneuver and heavy to set up without help. DreamCloud offers White Glove Service to help with delivery and the assembly of your mattress so you don't have to lift a finger! Refer to the bed size chart for other mattress measurements.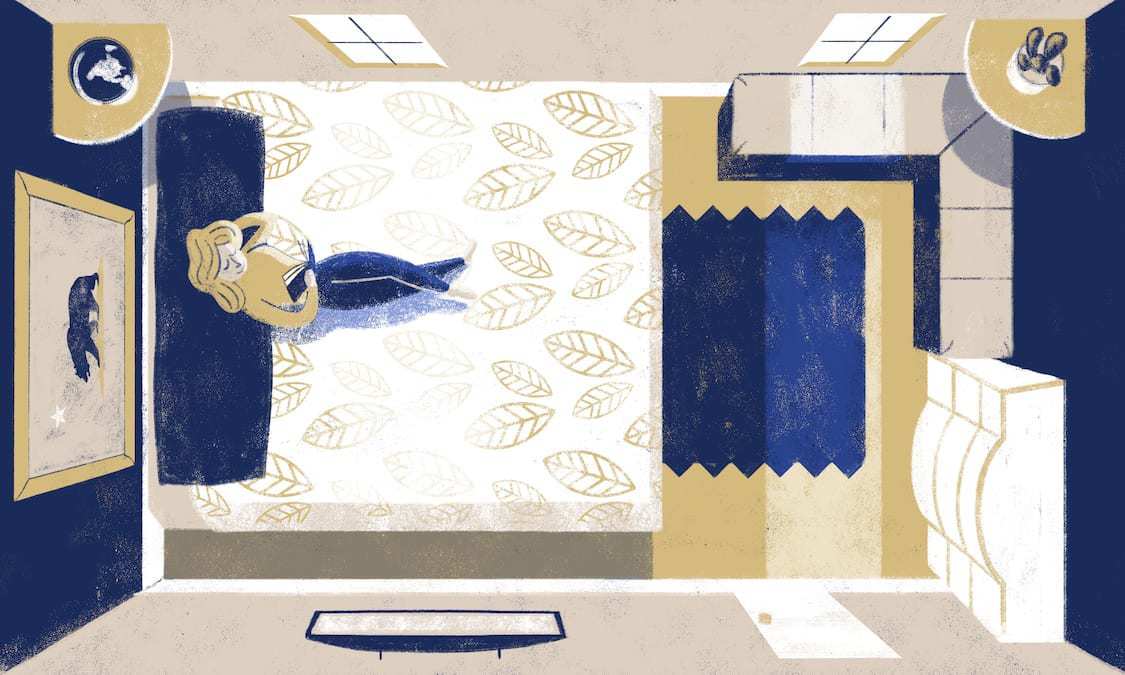 CALIFORNIA KING
Mattresses size: 72″ X 84″ | 183cm X 213.5cm
Best For:
California Kings are great for couples who like all the comfort of a King, but prefer more length due to height or room size.
Room Size:
A 10 feet by 12 feet bedroom up to 13 feet by 19 feet bedroom can hold a King-sized bed with furniture. A California King needs a room with more length than width than a regular King bed.
Summary:
Many people ask what is the difference between King and California King bed sizes?The story goes that in the early 1960s, a furniture company in Los Angeles began making oversized beds for celebrity mansions. At 72 inches by 84 inches, this bed dimensions was 4 inches narrower and 4 inches longer than a standard King mattress and caught on fast. California King bed sizes are perfect for taller individuals who want extra leg room, couples that like a King size bed but don't need quite as much width, or for bedrooms that are more narrow. If you are debating between getting a King or California King, you should consider how close you want to sleep to your partner if you have one, whether you have any pets in bed, and whether you have a narrow bedroom. Once you have made your decision, you'll be sleeping like royalty in no time. Refer the mattress size chart for other mattress measurements.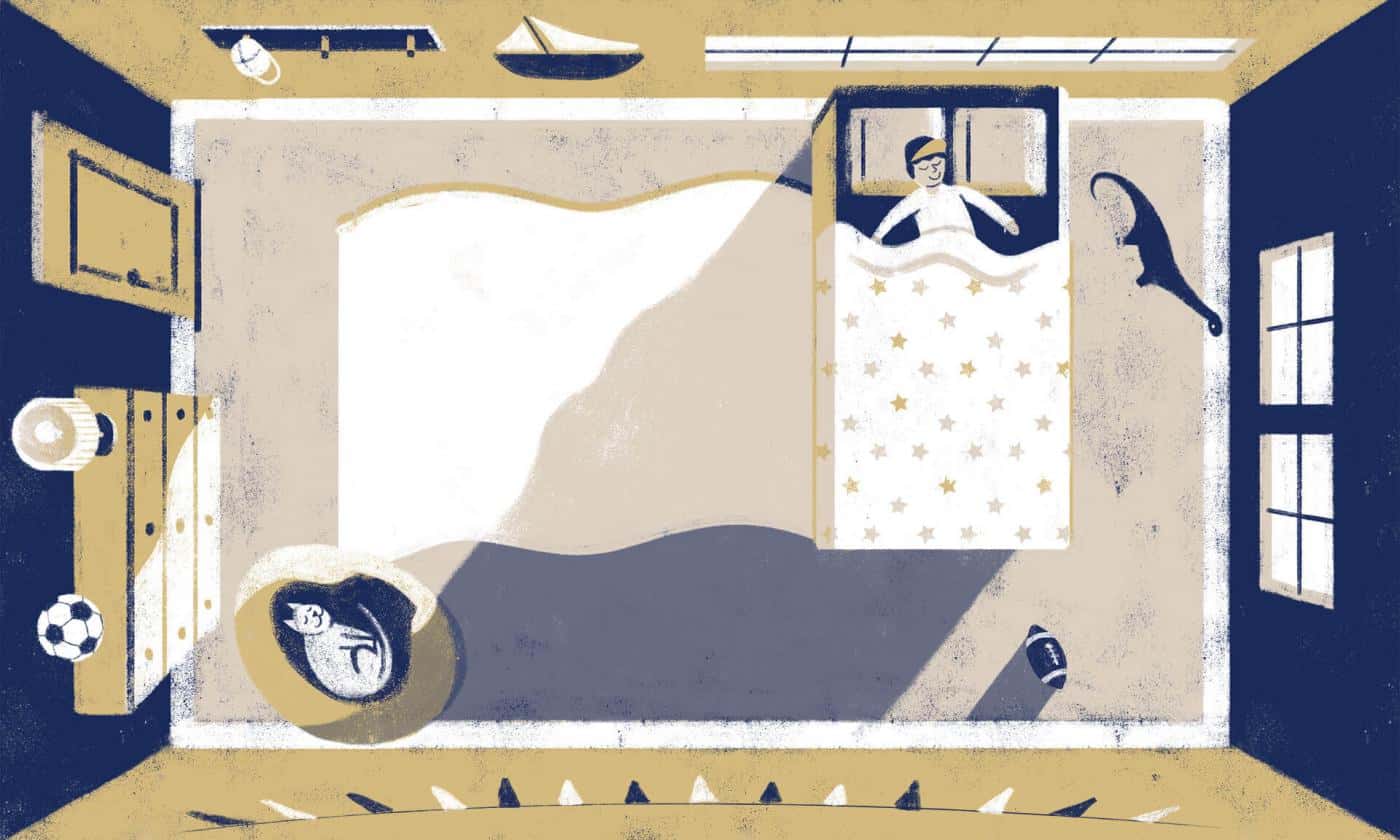 TWIN or SINGLE
Mattresses size: 38″ X 75″ | 96.5cm X 190.5cm
Best For:
Children 2-12 years old, or guest bedrooms
Room Size:
In order to fit a Twin bed or Single bed sizes and have room to walk around or fit other furniture like a nightstand and dresser, or even a desk, a bedroom should be at least 7 feet by 10 feet. Many people like to put two twins into a room if siblings are sharing a room or if there is a guest bedroom. In this case, it should be 9 feet by 9 feet at a minimum. Twin beds are also used for bunk beds and you can even double up and put two bunk beds in a guest room to sleep four. For this room size you will need extra height but will not need as much square feet.
Summary:
Twin bed dimensions are 38 inches wide by 75 inches long, making them suitable for smaller children. An average sized adult might be uncomfortable in a Twin, but a Twin sized bed is perfect for small children. Twin or Single beds are loved by families with children and are ideal for a home guest bedroom. Twin beds are perfect for toddlers ages 2 and up, although you might want to consider "graduating" your child to a Full or Queen size bed after the age of 12. They are perfect for guests as long as you don't have anyone too tall staying with you (in which case consider a Twin XL for more versatility). If you use them in a guest bedroom and have a couple that stays over, Twin XL offer versatility by being able to adapt and form a King sized bed by using a removable bed cover or foam bridge pads to push two twins together to make a larger bed. Some people believe that two Twins pushed together equal a King size bed, but this is not true as Twins are not the full length of a King and for that you will need two Twin XLs. Refer the mattress size chart for other mattress measurements.
Did you know your Dreamcloud mattress can keep you cool at night?
CRIB
Mattresses size: 27″ X 52″ | 68.5cm X 132cm
Best for:
Cribs are ideal for newborns and toddlers until 2 years of age.
Room Size:
Cribs are small enough to fit in any size room. You can add a crib to your master bedroom office, or even living area if you don't have a dedicated nursery. If you would like to create a dedicated nursery, it is recommended to use a room that is 7 feet by 10 feet so you have space for baby friendly furniture like a changing table, rocking chair, and carpet area for when your child begins crawling and walking.
Summary:
You might think that babies want to sleep on plush, super soft mattresses, but babies do best with a firm mattress. While this might be contrary to what you are thinking for a baby, they need a more firm mattress so their face and body won't sink too deeply into a soft mattress. To test if you have the right firmness for a baby, just push your hand into the mattress. If it sinks, it is too soft and your baby could roll into an unsafe position. If it is hard to push down, that is just right.
You can choose a foam mattress or an innerspring bed for the crib as long as it is firm. It's important to note that while most foams are safe for babies, you should always check that your mattress is certified pure and hypoallergenic. You can even consider buying a mattress or sheets made with organic cotton that will not irritate your baby's skin.
When is it time to move your baby from a crib to a larger bed? This is a common question and you are not alone in wondering. Usually, pediatricians say that when a baby is 2 years old or 25 inches they will likely be too big for a crib and ready for a larger bed. You can select a Twin, Double, or even Queen bed for your toddler to grow into, but you should consider using safety rails so your child won't take a tumble off the bed. Refer the mattress size chart for more mattress measurements.
At the end of the day, there are many different mattress sizes and the dimension depends on what is ideal for your lifestyle, budget, and room. The most important factor in choosing a bed size is what is right for you – there is no one size fits all. However, since this is a critical decision, it is important to use tape to mark out where a mattress will fit in a room before you order it, just to make sure you are making the right decision. Find out what are the bed sizes in feet or bed sizes in inches and any measurement metric that you are comfortable with. However, regardless of the size of your bedroom, mattress, or sleep position style, when you choose DreamCloud, you can rest assured that you will be experiencing deep, luxurious sleep no matter the size.
What is the adjustment time for a Dreamcloud mattress? Read here