Why Are Mattresses So Expensive?
Why are mattresses so expensive?  The difference between saving a few dollars and attaining quality sleep resides in selecting the mattress that will provide you the desired comfort you seek with proper support.
Buying a mattress can be daunting, especially when you want to get the best value for your money. When you check out the selections in your local store, you'll probably ask yourself, "Why are mattresses so expensive?" 
Mattress buying requires careful selection because this is where you will be lying down every night when you sleep. This means that buying a mattress will require a careful understanding of the type of mattress that you wish to buy and how large a budget you are willing to spend on it. So what drives the prices of mattress up?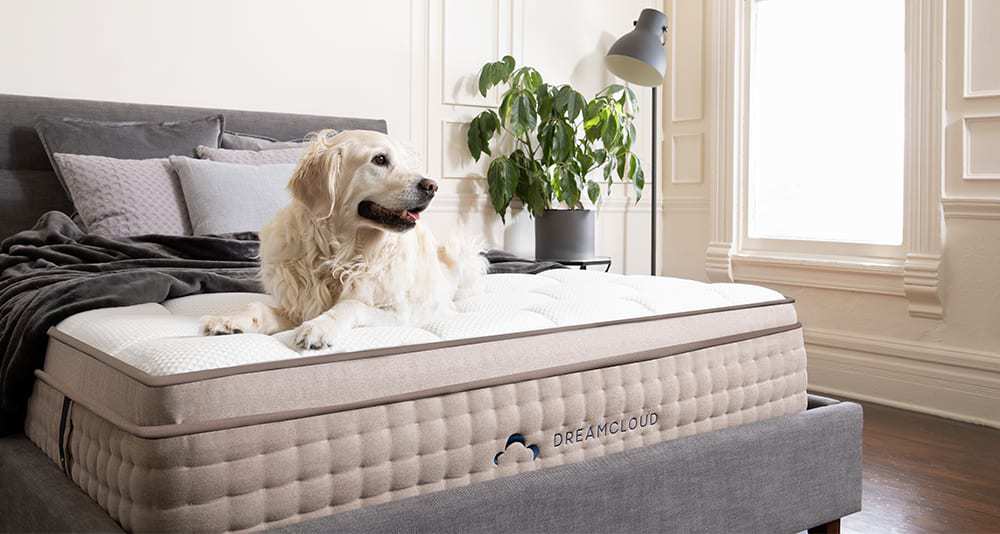 Why Buying a Mattress is Costly
There are certain purchases in life that you can attain similar quality for a reduced price (think subscription razor blades).  Inversely, when your health and restorative wellness is directly affected by the quality of your sleep –  finding the right mattress for your individual needs should focus on longterm support versus short-term term mattress pricing.
If you've been shopping around for a mattress, you've probably seen how pricey they can be. It doesn't matter if you are going for foam mattresses, hybrid mattresses, spring mattresses, and the like, you'll find that they can all reach up to $2,000!
One reason behind this is that companies that sell mattresses usually markup their products depending on the brands, features, and size. They will add marketing cost, sales commissions, and retail markup to the manufacturing cost which pushes mattress prices up and up.
It's easy to believe that a higher priced mattress means that you'll get a good night's sleep. To be honest, it's not the price that matters, but the quality and the type of mattress that you are going to get.
What other factors can cause the price of mattress to go up? As a general rule, innerspring mattresses are the least expensive of the bunch, followed by all foam mattresses, then hybrid pocketed coils, as well as latex foam mattresses. The density of the foam of the mattress, as well as the type of filler materials used, can also play a role in how high the price of the mattress will be, especially when the fillers are made from denser or naturally-sourced materials.
Another factor that can contribute to the expensive price tag is the border of the mattress, where borders that are hand-stitched can become more expensive than those that are stitched by machine or are quilted. This is why if you are going to check your mattress options, you need to factor this in.
Tips on Buying a New Mattress
Sleeping on a sagging mattress is not a good idea, as your night's sleep can be disrupted by never finding a comfortable position. Now that you are in the hunt for a good mattress, these buying tips may help you land the perfect mattress for your bed frame.
Before you go shopping, it is important that you have a budget in place already. Since the price of mattresses can vary, with innerspring mattresses cheaper compared to specialty mattresses such as foam, synthetic latex, and organic mattresses, you will need to have a budget in mind and then stick to it.
Traditional mattresses like coil mattress may be your preferred mattress, but if you have a little extra money to spare, specialty mattresses such as hybrid foam beds may be worth a try. Read mattress reviews so you will be able to weigh the pros and cons as much as possible.
Soft, firm, or with pillow top
Whether you prefer to have a firm, soft, or a bed with a pillow top, you need to have a firm idea on what to get. This will save you time and effort in the long run.
Warranties and guarantees
Other factors that you need to take into account when buying mattresses are their warranties and guarantees. Warranties vary from one brand to the next, but just because you are buying from the same brand, it doesn't mean that their warranty will be the same with all of their products.
It is understandable that mattresses can be expensive at times, but this doesn't mean that you will have to go beyond your budget just to get the best sleep. Even cheaper ones may help you sleep more comfortably as long as the sleep surface is firm or soft enough to suit your needs. But if you are having a hard time choosing the right bed, getting a mattress helper can help narrow down your options significantly.
$200 OFF YOUR MATTRESS. BUY A NEW BED ONLINE.
Take advantage of our best price deal on a DreamCloud mattress.
Claim $200 Savings >>