Why A Hybrid Mattress Delivers Superior Support For Side Sleeper
Hybrid Mattress – A clear explanation as to why the best hybrid mattress for side sleepers requires pocket coils, gel memory foam and a tufted cover.
We're all curious: what's one of the best types of mattress for side sleepers? For the uninitiated, a hybrid mattress is a relatively new development in the mattress game. A mixture of memory foam and coils, it presents the best of both worlds by helping provide both a comfort layer and pressure relief. While we've known for years that foam mattresses are great for your sleep, new developments in mattress design and construction have provided a wider variety of mattress types; for example, the hybrid mattress. Thanks to the development of gel-infused memory foam, this type of bed is a little different for even particular sleepers. Chances are if you're one of those sleepers, you're combing through the internet looking at hybrid mattress reviews to see if the combo of foam and innerspring is right for you. Wonder no more: it likely is. It's time to get your memory foam on.
Side sleeping is the most common type of sleeping position. It's generally because this comfortable sleeping gives a better sleep experience by limiting the stress put on one's pressure points. It can be less stressful on the body and can even help with sleeping in general. Studies have shown that your lower back can typically feel better sleeping this way, but you're going to have to use pillows and the like to help augment the effect and provide relief while you're sleeping. So what's a great hybrid mattress for side sleepers and how does it work? From the differences between foam and memory foam to coils and pocketed coils (or innerspring), to the comfort layer and how that works with helping to relieve pressure, we've got the 411 on why hybrid beds are where it's at when it comes to finding your perfect bed. So don't lie awake looking for comfort and a good night's sleep, here's your guide to find a great hybrid mattress for side sleepers.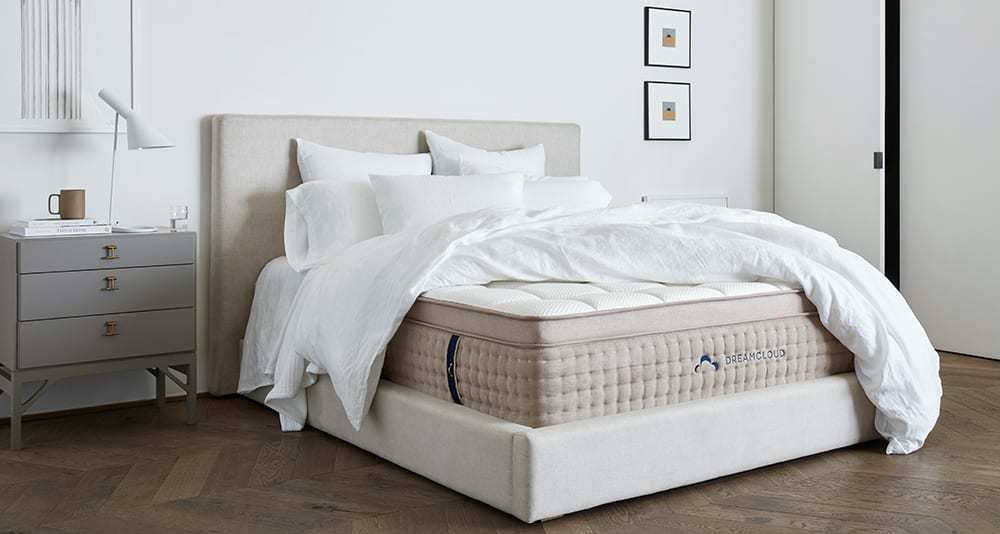 A Hybrid Mattress is the Best of Foam and Coil Technology -- Combined
Back in the day, you didn't really have the option for a hybrid mattress because they didn't exist. You had to pick between memory foam or an innerspring mattress. They both had pros and cons. Innerspring coil mattress technology worked by using coils (duh) to create the tension that made the comfort layer of your bed. While these mattresses were often comfy, those coils would frequently wear out and lose the ability to help relieve pressure that you'd normally get in bed.
Memory foam changed the game on that. Developed primarily in the 90s and beyond, gel memory foam provided a good comfort layer that didn't wear out as quickly, thanks to its use of foam instead of innerspring coils. Foam lasts quite a bit longer, but wasn't quite as breathable as an innerspring mattress — the heat retention on a foam mattress can be high. These technologies forced sleepers to choose which was more important for comfort and a good night's sleep — comfort or stability in their bed. These mattress types seemed mutually exclusive, and mattress reviewers frequently had a bias for one or the other. What was a person looking for comfort to do? 
Luckily, technology advances and now we have the ability to combine foam and innerspring technology to create a hybrid mattress that will give comfort, create edge support, and even reduce heat retention so that you can sleep cool and comfortable.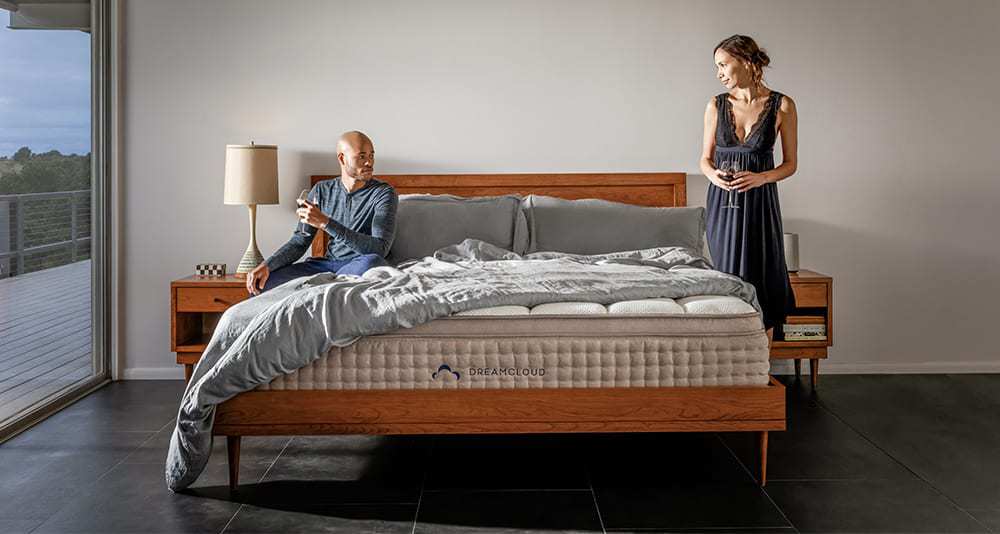 The Difference in Heat is Found with Pocketed Coil Technology
Pocketed coils are a new concept that utilizes the basic idea of innerspring beds, but don't wear out as quickly. Each pocketed coil is separate so that they don't put stress on the surrounding coils, but can still give you the feel of an innerspring coil set-up. Plus, it allows for better airflow, so that heat is more easily released away from the body. Heat can turn out to be a huge factor for people when buying a mattress — enough that foam was in some cases seen as a detriment in their purchase. These pocketed coils work to change that in a hybrid mattress, giving support and comfort as it helps keep you cooler than other celliant cover or typical latex foam mattresses. This is of utmost importance, especially if you use a mattress protector or other latex products that could also trap heat.
While you might feel like foam has improved in this area (it has), there is an element that is unique to pocketed coils and innerspring tech that just allows for better airflow. If you're curious about it, think about the difference between a solid object and a more porous one. As good as the heat-wicking tech of foam can get, it's always going to lose out to something that doesn't restrict airflow throughout the mattress. That's an advantage, for sure.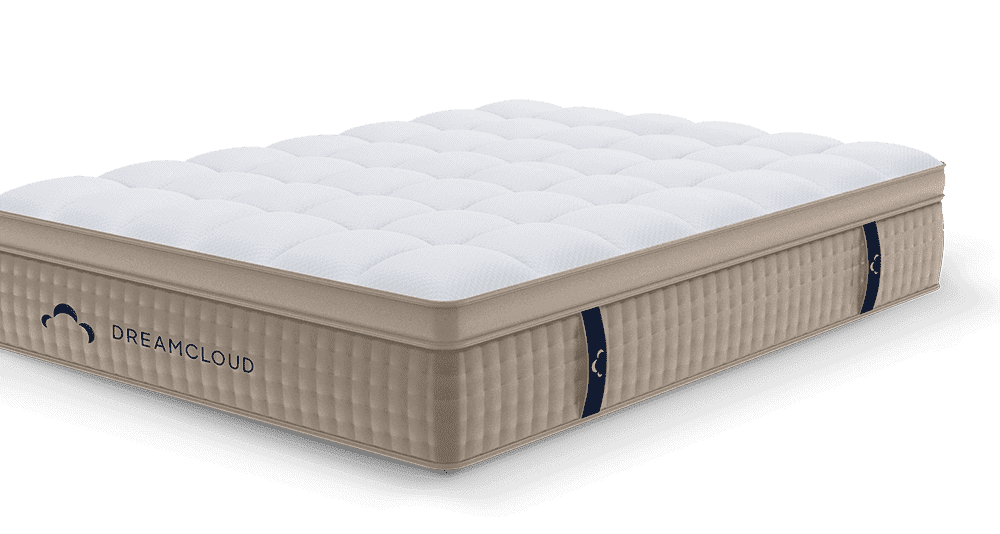 The Feel of Gel Memory Foam Gives the Firmness You Need
If you're a side sleeper, you can sometimes trend toward lower back issues because of your preferred sleep position. The knock on innerspring was always that it didn't have enough bounce and support. This is why people love foam so much. Memory foam is usually of medium firmness and is also the most popular type of mattress — regardless of whether you fall in the category of stomach sleepers, back sleepers, or yes, side sleepers. These foam beds are often made of latex or polyurethane foam, (also known as support foam) which used to retain heat. Latex has made big improvements in this field, as the density of the foam has gotten better for keeping your bed cool. As this is a huge component in better sleep, that was a welcome development for fans of foam.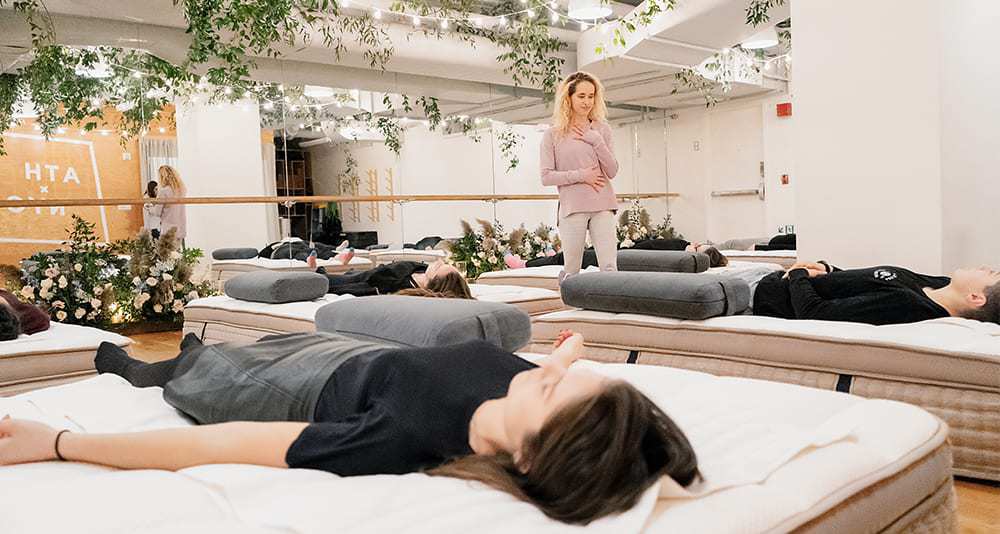 The Development of the Hybrid Mattress Represents a Huge Leap Forward in Memory Foam and Better Sleep for Side Sleepers
Thus enter the hybrid mattress: for years people played with the idea of memory foam and coils, but only recently has it been feasible to put both into the same bed for sleep and comfort. The pocketed coils provide the comfort of a lower sleep temperature while the latex foam provides the sleep support that a side sleeper needs to take the pressure off of their lower back. I know it feels like we are harking on it. "Foam, foam, foam" you hear us say, but it's true: a foam hybrid mattress is often a great solution if you're a side sleeper experiencing difficulty with your current mattress. 
The good news is that foam and hybrid mattress technology is now good enough that these bed manufacturers can offer a trial period. One such, the DreamCloud mattress, even allows for a 365-day trial so that you can see if this is the foam and pocketed coils tech that will take your sleep to the next level. It's not just about comfort, the foam can help your long-term wellbeing by helping to take care of the pressure put on lower back and other extremities. 
If you're a side sleeper, and you're already looking for a foam bed, why not make the jump into the future with the hybrid mattress? It can combine the best of both worlds: memory foam and coils to help create a unique sleep experience that can be unlike anything else you've ever felt. It's time to take back your sleep: latex foam and coils are the new peanut butter and jelly. You can't imagine life without combining them.
$200 OFF YOUR MATTRESS. BUY A NEW BED ONLINE.
Take advantage of our best price deal on a DreamCloud mattress.
Claim $200 Savings >>