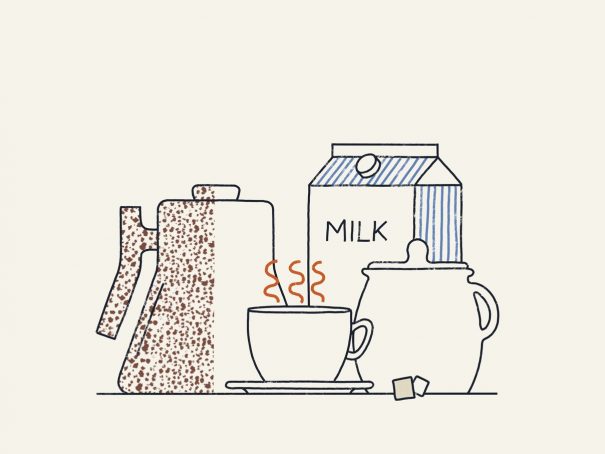 ❌
Dreamcloud Sleep Fact-checking Process and Editorial Standards:
At Dreamcloud Sleep, our goal is to provide readers with information that not only meets the highest editorial standards but is also reliable, accurate, and free of bias. Our team of editors and sleep experts fact-check every article while ensuring that we only use reliable sources. We have zero tolerance towards plagiarism and towards content written with the intent to mislead.
We only use reputable sources like medical journals, government-backed research and reports, and academic sites while writing our guides and articles.
Each article or guide has a bibliography of the citations and links to original articles that we have used. All scientific claims and information is backed by at least one reputable source.
Some articles feature links to other articles within the Nectar site. These links are provided to ease navigation and help you find relevant information about certain topics. These links are never cited as sources for scientific or medical data.
All information that cannot be verified or is found to be inaccurate is removed by the editorial team or the medical experts who review each content piece before publishing.
Plagiarism is against our policy and any writer or editor found violating the policy is reprimanded formally, while we work to rectify the content at once.
Do you drink a cup of coffee while working late into the night? You want the caffeine to keep you alert and awake so you can concentrate on your work without feeling sleepy after coffee.
But sometimes, you find yourself dozing right after drinking coffee, leaving you wondering, "Why does coffee make me sleepy?" 
But it might not be the coffee. Instead, it is how caffeine affects your body. Caffeine can have a different effect on different people. For example, you might feel tired after a single cup of coffee, while someone else might be okay with three to four cups of it.
Reasons Why Coffee Makes You Sleepy
Here are some reasons why your coffee might leave you tired and sleepy.
1. Coffee Blocks the Adenosine Receptors Temporarily
Adenosine is a brain chemical that helps you fall asleep. It increases when you are awake. This is because there are adenosine receptors in your brain to which this chemical binds. And it slows down your brain activity, making you sleepy.
Now, if you are wondering, "Why does caffeine make me tired?" or "Why coffee makes me tired" here's why:
Caffeine blocks these adenosine receptors. But it cannot stop the production of adenosine. So, the moment the effect of caffeine fades away, you feel sleepy again. Caffeine gets absorbed within your bloodstream quickly. So, you might feel active just after consuming it. However, you will feel tired as its effect recedes, leading to a caffeine crash.
2. Sugar Is the Culprit
Do you love your coffee with sweeteners like honey or sugar? Sometimes it is the sugar that makes you tired. As your blood sugar level rises, your body releases insulin to bring it down. Insulin brings down your blood glucose levels, leading to tiredness.
You may not be adding sweeteners to your coffee, but accompanying it with a sweet snack like cookies can have the same impact. So if you have nausea after coffee, it might be due to the sugar crash. A drop in sugar levels can also make you feel dizzy and irritable.
3. Coffee Is Diuretic
If you are addicted to coffee, you might feel the urge to urinate frequently. That is because caffeine is a diuretic. So, don't be surprised if you find yourself rushing to the washroom after drinking four to five cups of coffee.
If you lose too much fluids, you will experience coffee dehydration. And that will lead to dizziness and fatigue.
Coffee also constricts your blood vessels, reducing the blood flow to various parts of your body. Thus, your blood pressure drops, and you feel fatigued. You might reach out for another cup of coffee to refresh yourself. But that will push you into the vicious cycle making you more tired.
Drink a lot of water to deal with dehydration. Make sure that you also consume fruits and vegetables. That will help you stay hydrated and keep tiredness at bay.
4. Your Coffee Might Contain Mold
Is that a shocking revelation? A 2003 study showed that coffee beans contain mold. Moreover, mycotoxins, a product of microfungi, are also present in coffee beans.
Further research has confirmed a link between mycotoxins and chronic fatigue. So if you feel exhausted after drinking your coffee, it might be due to mycotoxins. However, most processed coffee contains mycotoxins within legally permissible limits.
5. You May Have Built a Tolerance Towards Caffeine
You might have wondered, "Why does coffee make me sleepy instead of awake?" It can be because you have built a tolerance to caffeine.
Since caffeine blocks your adenosine receptors, the body produces more adenosine to counteract the effects of coffee. A study with eleven participants showed that regular caffeine consumption made them immune to its energizing effects.
Don't be surprised if you don't feel energetic after your favorite cup of coffee anymore. This is because your body might have got immune to the effects of caffeine.
6. Caffeine Withdrawal Symptoms
Caffeine withdrawal symptoms set in within a day of stopping your coffee consumption. You will feel tired and nauseous.
How can you deal with it? If you are planning to quit caffeine intake, do it gradually. You can reduce your consumption every day. That will give your body the time to adjust.
Other Effects Of Coffee On Your Body
Still, trying to understand what does coffee do to you?
In addition to enhancing the energy levels of an individual, drinking coffee impacts the human body in various other ways. Some common side-effects of coffee consumption include the following.
Drinking coffee before bed makes it difficult for people to fall asleep. To avoid the problem, it is advisable to drink the beverage for at least 3 to 6 hours before bed. Excessive beverage consumption can cause severe insomnia, as found during a study.
Consumption of too much coffee increases the symptoms of anxiety in individuals. This results in a caffeine crash in the body, which, in turn, can prove harmful to the mental health of users and make them feel nervous and jittery. High doses of caffeine are especially detrimental to people suffering from depression and panic disorders.
Impacts Cardiovascular Health
Drinking coffee in moderate amounts helps improve an individual's cardiovascular health. Even though people experience an increase in their blood pressure levels and pulse rate after sipping the beverage, the beverage positively impacts their heart health. However, excessive consumption of the drink, i.e., more than six cups a day, can increase the risk of cardiovascular issues.
Drinking coffee reduces the risk of hepatocellular carcinoma, a type of liver cancer. It has also been established that coffee compounds protect the body from gastrointestinal and liver cancer progression.
How to Minimize the Effects of Coffee?
The best way is to give up caffeine consumption altogether, but that's easier said than done. If you can't quit, you can limit your intake gradually. For instance, drink only a cup of coffee every day instead of two or three. That will reduce the effects of caffeine.
If you feel tired after drinking coffee or constantly need a coffee nap, try having it without sweeteners. Additionally, give up on the habit of having sweet snacks with coffee. 
You have to remember that coffee is not the only source of caffeine. If you quit coffee and get addicted to tea, you might experience the same effects. Moreover, energy drinks contain caffeine. So, try to limit their consumption too. You can have green tea to cut down on your caffeine intake.
Apart from that, you can reduce its side effects by staying hydrated, going for a walk, and eating fiber-rich foods.
Caffeine Limits to Consider
Can coffee make you tired? Yes, it can. You know the answer by now. So, it is better to consume it within limits.
The Dietary Guidelines for Americans 2015-2020 recommend that an adult should not consume more than 400 mg of caffeine daily. Moreover, one can safely consume up to 200 mg at a time if they plan to engage in workouts. The quantity should not be more than 200 mg for pregnant or nursing women. This ensures that the risk is minimal for the developing fetus and/or nursing infant.
The effects of caffeine on children are more severe. So, they should stay away from caffeinated drinks. In addition, caffeine abstinence may be recommended for those with certain health conditions.
If you weigh more than the average person, you can safely consume a little more; if you weigh less, you should consume a little less.
The Bottom Line
The smell of a steaming hot cup of coffee might ease all your burden. But make sure you limit your consumption and not get addicted to it. Taking coffee and other caffeinated drinks within permissible limits will help you avoid the ill effects.
Disclaimer: This website does not offer medical advice nor professional medical services; rather, it is provided solely for educational, informational, and/or entertainment purposes. Individuals seeking medical advice should consult a licensed physician. The information provided should not be used for diagnosis or treatment of any condition, disease, or injury. When you have a medical condition, you should always talk to licensed doctor or other certified medical professional. You should never delay seeking professional medical advice or treatment based on the contents of this website. Call 911 or immediately go to the nearest emergency room if you think you may have a medical emergency. The contents of this website are provided "as-is", Dreamcloud Sleep and its parent, subsidiaries, affiliates, employees, contributors disclaim any warranty of the information contained herein. Please contact support@dreamcloud.com to report any errors, omissions, misinformation, or abuse.
Shop Our Most Popular Bedroom Must-Haves