Texas King vs. Wyoming King vs. Alaskan King – Oversized Mattresses Comparison
Posted By Vaibhavi K on Jul 24, 2021
When thinking about a large mattress, the first thing that comes to mind would be a California king mattress. But, what if there was a mattress larger than that? Have you ever heard of a Texas king bed or a Wyoming king or Alaskan King mattress? People who are looking for super spacious or oversized mattresses will surely like these mattresses.
These mattresses offer extra space and are perfect for families and couples with a kid or pets. In this article, we will explore texas king bed size, oversized mattresses, texas king bed vs. California king, the pros and cons of oversize mattresses, and where you can find these.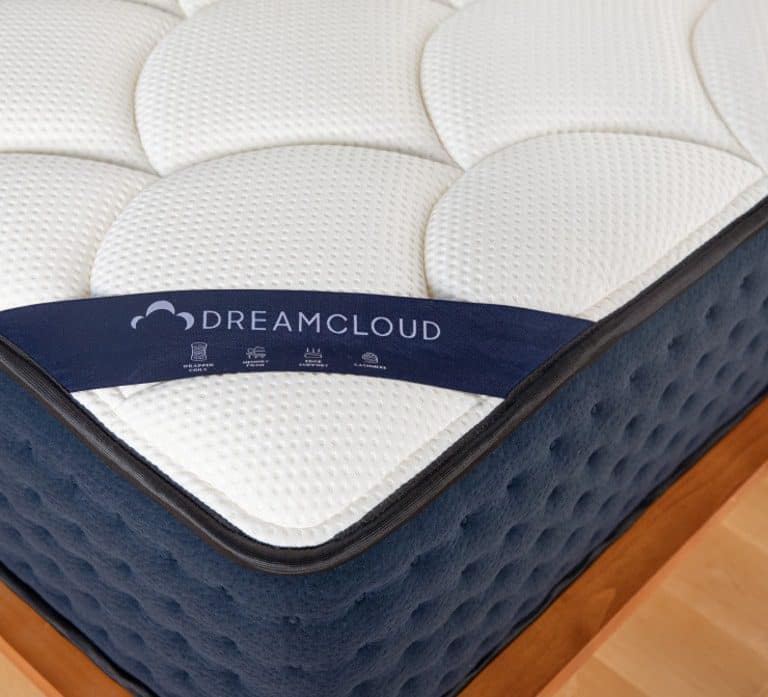 Check Out Dreamcloud Luxury Hybrid Mattress
What Are Oversized Mattresses?
Oversized mattresses are bigger than California king mattresses. Whether you share your bed with your family, pets, children, or you just need some room, an oversized mattress is perfect for you. These mattresses are not of standard sizes. Hence you won't find them in most shops.
There are three oversized mattresses, Texas, Wyoming, Alaskan size mattresses.
Now, you might be wondering why these mattresses are named after the US states? The reason being, these are states where people like extra-large things, and the mattresses found in these states are mostly spacious.
Another common mistake people make is picking up the wrong mattress size. For that, you need to know Texas king bed dimensions. These oversized mattresses are 8 to 32 inches wider than the standard king-size mattresses. Moreover, an Alaskan king mattress is 24 inches longer than a standard California king.
Oversized Mattresses Dimensions Chart
Oversized mattresses are meant for extra comfort and more space. These mattresses are ideal for couples with small kids or pet parents who like to sleep with their pooch close to them. In this mattress dimension chart, we help you understand the different mattress sizes with some more details.
| | | | |
| --- | --- | --- | --- |
| Specs | Texas | Wyoming | Alaskan |
| Width | 80 | 84 | 108 |
| Length | 98 | 84 | 108 |
| Shape | Rectangle | Square | Square |
| Preferred room size | 12 feet by 14 feet | 12 feet by 12 feet | 16 feet by 16 feet |
Oversized Mattress Sizes
Now that we know, the most common oversized mattresses are Wyoming, Alaskan, and Texas king, let's explore some more details like the pros and cons of each mattress, the biggest mattress size, sizes of beds, and more.
Wyoming King
A Wyoming mattress is 12 inches larger than a California king mattress, and it is the smallest among the oversized mattresses. It is perfect for couples who need more space or sleep with a toddler or a pet. This mattress can accommodate up to 3 adults and 1 child easily. It can also be used by couples who need their individual space while sleeping.
While it might sound like a good option, everything has its ups and downs. Before you jump to buy a Wyoming king bed, you should know the pros and cons.
Pros
Comfortable for co-sleeping with a child.
It is ideal for couples with a small child.
Cons
Small for large families who sleep with more than one child.
It can be a bit more expensive than large-size mattresses.
Price: $1500 – $3000
Texas King
A Texas mattress is the second-largest mattress found in the US states. It is narrower than a Wyoming king mattress, and it gives extra 14 inches of extra space than a Wyoming king mattress. It is ideal for families who like to sleep together. It can occupy up to 2 adults with 2 children easily. The texas king bed frame is ideal for tall people who crave extra leg space. So, if you are looking for some extra leg space, the Texas king bed measurements will not disappoint you.
Like we've said, everything has its pluses and minuses. Let's dive into the pros and cons of a Texas king mattress.
Pros
It isn't heavy on the pocket as compared to the Alaskan King mattress.
It is ideal for tall people who crave some extra leg space.
Cons
Not so comfortable for families who like to sleep with their children.
It is the narrowest in oversized mattresses.
Price: $2000 – $3500
Alaskan Mattress Size
It is the widest amongst the oversized mattresses, which makes it a super spacious mattress. Being large in size gives you the ultimate luxury of space to roll over and even crawl through the bed. This square-shaped mattress is 24 inches longer than a California king size bed dimensions. This mattress is comfortable for large families with more than 2 children. The beauty of these mattresses is you can stretch however you want, and yet you won't disturb your partner.
While it might feel that an Alaskan king bed dimensions won't have any drawbacks, you should know the possible pros and cons before you decide to go ahead with it.
Pros
It is ideal for larger families with more than 2 children.
Spacious and comfortable for tall people.
Convenient for couples with different sleeping patterns.
Cons
Its large size can be an issue to shift.
You'll need a large room to accommodate this mattress.
It is costlier than all of the other oversized mattresses.
Price: $2500 – $5000
Texas King vs. California King Mattress Comparison
Both being variations of king-size mattresses dimensions- Texas king and California King are large mattresses. Although these mattresses differ in size, they are meant for larger spaces and can occupy more than one person easily. Let's dive into the details of each mattress to know how wide is king size bed and how wide would be a texas king bed, along with additional information.
| | | |
| --- | --- | --- |
| Specs | California King | Texas King |
| Size | 72×84 inches | 80×98 inches |
| Comfort | Comfortable for people over 6 feet | Comfortable for people over 6 feet |
| Availability | Easier to find | Not so easily available |
| Movement | Easy to move | Difficult to move |
| Space requirement | Requires less space | Requires more space |
| Ideal for | Not ideal for large families | Ideal for large families |
| Accommodation space | Accommodates only 2 adults | It easily accommodates 2 adults with 2 children |
Where to Buy Oversized Mattresses?
Finding oversized mattresses isn't easy. You won't find it easily at any brick-and-mortar store. You'll have to get them custom-made from online shops.
It might even surprise you that some shops are willing to give you excellent mattresses made from scratch. You'll even get some custom-made mattresses made from memory foam, latex, or hybrid. This option allows you to get a mattress that is right for you and comforts you in every way possible.
Where to Buy Foundation and Bedding Accessories for Oversized Mattresses?
One common problem you'll face with an oversized mattress is finding the perfect bedding foundations and accessories. You'll usually find these mattress accessories and foundations from the same shop where you got your mattress. If you aren't able to find a proper mattress accessory then, you can always get them custom-made.
When getting your blanket custom-made, remember to add 12 inches to the length and 16 inches to the width of California king bed measurements. Another useful tip is to buy a bigger bed frame and bedsheets to make sure these at least fit your mattress.
Summing It Up
Now that you know all about oversized mattresses, where to find them, and the difference between Alaskan, Texas, and Wyoming king-size beds, choosing the right mattress won't be an issue for you. Before you go ahead with the purchase, make sure you also consider other factors like budget, room size, and availability of the mattress.
Check out our mattress size guide today to find the one that suits you the best.
FAQs
Is the Texas king bigger than the California king?
Yes. The Texas king is 14 inches bigger than a California king bed. It is super spacious and can accommodate more people. The only thing that might be a problem would be the Texas king bed price and the availability of bedding. It is not commonly found in brick and mortar stores.
How many people can fit in an Alaskan king bed?
An Alaskan king bed can accommodate large families with 4 adults or 2 adults and 3 or 4 children. It is the biggest oversized mattress and gives ample space.
What are the standard mattress sizes?
The standard mattress sizes include single, double, queen, king, twin, and twin xl. These are the common mattress sizes found in the US easily.
How many people can sleep on a Texas king bed?
A Texas king bed can accommodate 2 adults and up to 2 children with ease. So, if anyone is looking for a comfortable large bed for their family, this would be sufficient enough for the family.
What Is the Biggest King Size Bed?
The biggest king-size bed would be the Alaskan King bed. It is wider and bigger in size and is ideal for large families. It can easily accommodate 2 adults with up to 2 children or a child and a pet.