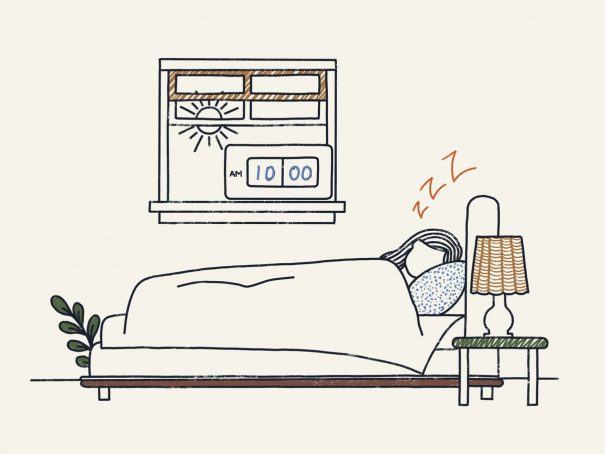 ❌
Dreamcloud Sleep Fact-checking Process and Editorial Standards:
At Dreamcloud Sleep, our goal is to provide readers with information that not only meets the highest editorial standards but is also reliable, accurate, and free of bias. Our team of editors and sleep experts fact-check every article while ensuring that we only use reliable sources. We have zero tolerance towards plagiarism and towards content written with the intent to mislead.
We only use reputable sources like medical journals, government-backed research and reports, and academic sites while writing our guides and articles.
Each article or guide has a bibliography of the citations and links to original articles that we have used. All scientific claims and information is backed by at least one reputable source.
Some articles feature links to other articles within the Nectar site. These links are provided to ease navigation and help you find relevant information about certain topics. These links are never cited as sources for scientific or medical data.
All information that cannot be verified or is found to be inaccurate is removed by the editorial team or the medical experts who review each content piece before publishing.
Plagiarism is against our policy and any writer or editor found violating the policy is reprimanded formally, while we work to rectify the content at once.
We all know that sleeping is vital for optimum physical and mental health. We often talk about the dangers of not getting enough sleep. But what about oversleeping? Is oversleeping bad or good? 
Here, we demystify and know all facts about excessive sleeping. Stay touted!
What is Oversleeping?
Foremost, let us understand what oversleeping is. We know adequate sleep varies from person to person, depending on their age, activity level, general health, and lifestyle habits. 
For instance, medical ailments, anxiety, etc., would impact the minimum hours of sleep you need. Similarly, oversleeping during pregnancy is quite normal.  
According to the new guidelines of the National Sleep Foundation, about seven to nine hours of sleep is adequate for an average adult in the 18-64 age group. It is an emphatic answer to the most general query, 'Is 6 hours of sleep enough?' 
Along the same line, the National Sleep Foundation states that if any adult aged 18-64 years need more than nine hours of sleep, it can be categorized as oversleeping or too much sleep. However, it is subject to individuals, sleep quality, and other circumstances.
How Much Sleep is Too Much? 
Now that we understand how much sleep is too much, let us know the average sleep time for different age groups. By rules, anything above that is considered oversleeping.  
| Age | Average Hours of Sleep Per Day (Including Naps) |
| --- | --- |
| Newborn Baby (0-3 Months) | 14-17 Hours |
| Infants (4-12 Months) | 12-15 Hours |
| Toddlers (1-2 Years) | 11-14 Hours |
| Preschoolers (3-5 Years) | 10-13 Hours |
| Schoolers (6-12 Years) | 9-11 Hours |
| Teenagers (13-17 Years) | 8-10 Hours |
| Adults (18-64 Years) | 7-9 Hours |
| Seniors (65 Years Onwards) | 7-8 Hours |
What Causes Oversleeping?
The latest Recommendation by the National Sleep Foundation has increased the required hours of sleep in each bracket by about an hour or two for optimal health. But if you need more than that, you could be sleeping more than usual. Oversleeping is also referred to as hypersomnia or 'long sleeping.' 
Before delving further, let us walk through a few oversleeping causes.  
Health conditions of physical, psychiatric, or neurological nature inevitably cause oversleeping. Conditions like thyroid, heart diseases, sleep disorders, sleep apnea, chronic pain, restless leg syndrome, depression, narcolepsy, medications, etc., can inevitably lead to sleeping all day.  
Consumption of alcohol, drugs, cigarettes, etc., might be one of the reasons for oversleeping.   
You need deep restorative sleep to wake up refreshed and energetic. If it does not happen within 8 hours, your body will extend sleep time. You can't stop oversleeping then as it occurs naturally as your body's healing mechanism.  
For some, oversleeping is just routine for them. They have no valid reason or logic to. It's just a habit they probably have developed, mostly from childhood. 
Side Effects of Oversleeping
What happens when you are addicted to sleep? Are there any negative effects of oversleeping, or is it OK to oversleep? Unfortunately, oversleeping can adversely impact your health. A few of its physical, mental, and neurological side effects are: 
Various research conducted suggests that oversleeping increases your risk of developing diabetes.  
Usually, sleep is a panacea to headaches. But you would be surprised to know that you can also get a headache from oversleeping. People who oversleep or do not sleep during nighttime and oversleep during the day also face problems.  
Research on oversleeping and headaches points to the effect of oversleeping on certain brain transmitters, including serotonin.  
Both sleeping less and more than required can lead to obesity.  
Like lack of sleep, there is a connection between depression and excessive sleep, oversleeping and anxiety, and several other mental and cognitive functions.  
Studies suggest that oversleeping can cause depression, anxiety, and other mental issues. It can also negatively impact your cognitive functions and reduce your memory power.  
Other negative effects of oversleeping are 
Increased risk of coronary heart disease

Back pain and other body aches

Increased risk of death 

Low energy levels

Increased risk of degenerative diseases like Alzheimer's disease, dementia, etc. 

Impaired fertility

Higher stroke risk 

Increased inflammation in the body, etc.
How to Check for Oversleeping Symptoms
None of us is wondering anymore, 'Is oversleeping a real thing?' It just might be present in varying degrees in many unaware people. You can verify it by the following symptoms and diagnosis.
A physical examination and a detailed discussion with your doctor on your age, health, lifestyle, etc.  

Take the Epworth Sleepiness Scale test with the help of your doctor. It will provide insight into how sleep is impacting your daily life.  

Maintain a sleep diary that records your sleep time. Data of at least a week can provide vital insights to the doctor.  

Sleep overnight in a sleeping center for a polysomnogram test.  

The polysomnogram test can be followed by a multiple sleep latency test. 
5 Tips to Stop Oversleeping
The final dilemma is how to stop oversleeping and enjoy a more restful sleep. The following tips might serve as an oversleeping cure.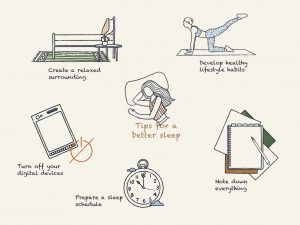 We often skip our sleep time during weekdays and try to make it up by sleeping for 12 hours a day during the weekends. It is terrible for your health. It is always better to regulate your body pattern by waking up and hitting the bed at the same time every day. Fix a sleep schedule to keep your body in a natural rhythm.  
Getting out of the bed at the alarm sound will prevent you from hitting the snooze button and going back to sleep, resulting in oversleeping. It will also wake your body up and boost your energy.  
Generally, avoiding naps prevents you from oversleeping. But many people feel refreshed by taking short naps. The trick is to learn how to take a short nap without oversleeping.  
Create A Perfect Sleeping Environment 
Creating a soothing and restful environment would help you relax and enjoy more restorative sleep. Ideas like dim light, staying off electronic devices like mobiles, listening to soft music, etc., will automatically help you stop oversleeping.  
This step will help you monitor your sleep routine and pattern. It will also help you detect any anomaly and consult a doctor at the earliest if required. 
Wrapping up
Even though insomnia might get more limelight as a burning health issue, oversleeping is no less. You must always pay attention to it and consult a doctor if required on how to prevent oversleeping. The key to good physical and mental health is always adequate sleep that is neither too much nor too less.
Disclaimer: This website does not offer medical advice nor professional medical services; rather, it is provided solely for educational, informational, and/or entertainment purposes. Individuals seeking medical advice should consult a licensed physician. The information provided should not be used for diagnosis or treatment of any condition, disease, or injury. When you have a medical condition, you should always talk to licensed doctor or other certified medical professional. You should never delay seeking professional medical advice or treatment based on the contents of this website. Call 911 or immediately go to the nearest emergency room if you think you may have a medical emergency. The contents of this website are provided "as-is", Dreamcloud Sleep and its parent, subsidiaries, affiliates, employees, contributors disclaim any warranty of the information contained herein. Please contact support@dreamcloud.com to report any errors, omissions, misinformation, or abuse.
Shop Our Most Popular Bedroom Must-Haves