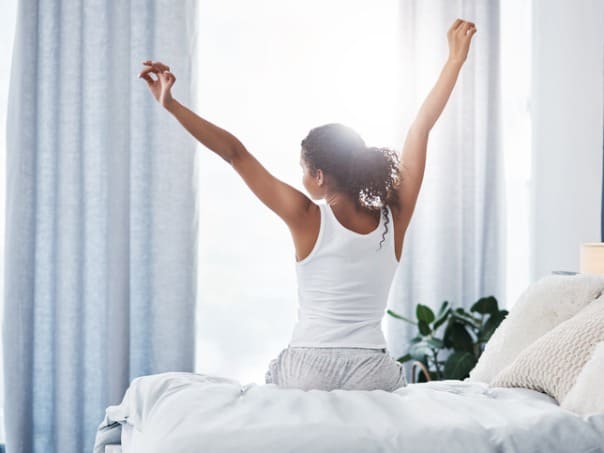 ❌
Dreamcloud Sleep Fact-checking Process and Editorial Standards:
At Dreamcloud Sleep, our goal is to provide readers with information that not only meets the highest editorial standards but is also reliable, accurate, and free of bias. Our team of editors and sleep experts fact-check every article while ensuring that we only use reliable sources. We have zero tolerance towards plagiarism and towards content written with the intent to mislead.
We only use reputable sources like medical journals, government-backed research and reports, and academic sites while writing our guides and articles.
Each article or guide has a bibliography of the citations and links to original articles that we have used. All scientific claims and information is backed by at least one reputable source.
Some articles feature links to other articles within the Nectar site. These links are provided to ease navigation and help you find relevant information about certain topics. These links are never cited as sources for scientific or medical data.
All information that cannot be verified or is found to be inaccurate is removed by the editorial team or the medical experts who review each content piece before publishing.
Plagiarism is against our policy and any writer or editor found violating the policy is reprimanded formally, while we work to rectify the content at once.
According to sleep science experts, early birds are punctual, creative, and stand-out personalities that are front runners in all walks of life. If you are thinking of ways to motivate yourself to wake up early, then you are at the right place. 
Waking up early in the morning is one of the most challenging tasks. We snooze our alarm with the thought of sleeping more because we are just not ready to wake up. But have you ever woken up in a state of panic because you are running late? If yes, then we are here to help. We have some tips on how to wake up early and more in this blog to help you become one of those active morning people.
As quoted by a famous quote, "The first step to winning yourself is to wake up early." It may sound very lucrative. However, waking up early in the morning takes a lot of effort. It may take you 21 to 60 days to get habitual to waking up early.
Here are some simple tips that will help you get used to the habit of waking up early
1. Prepare a Sleep Schedule
Sticking to a sleep schedule is a significant factor in waking up early. Your body gets used to those fixed set of timings every day, and hence you build a habit of waking up early.
2. Move Your Alarm Out of Your Reach
Keeping the alarm clock away from your reach reduces your chances of extra sleeping. You can place your alarm on the other side of the room. So that when the alarm buzzes, you will have to wake up and walk to it to turn it off. They may help you to wake up faster. 
Most people use smartphones to set alarms in today's times, so keeping your smartphone away from your bed can be another way to do this.
3. Have a Healthy Diet
Having a nutritious diet improves your energy and improves your sleep. On the other hand, unhealthy foods like junk food can make you feel very dull and lazy.
Having a well-balanced diet with foods full of nutrients, like fruits and vegetables, whole grains, may help you wake up early.
4. Exercise Regularly
According to sleep experts, regular exercise improves sleep and reduces the chances of sleep disorders. In addition, it increases your chances of waking up early.
5. Motivate Yourself
Like any other job, waking up early morning requires a motivating factor. You could set a time for leisure activities like walking or gardening or inculcate some form of exercise like going to the gym or running. Keeping a motivation in place will help you in waking up early. The motivating factor can change over time but having one may help you wake up early without an alarm clock.
6. Stop the Excuses
Changing your habit of waking up early will make sense only if you train your body to wake up early without making excuses. Excuses will disrupt your schedule and you will have to start all over again.
7. Consume Light Meals
Your diet also has an impact on your sleep schedule. Consuming a light dinner can help you to sleep early and wake up early without feeling sluggish. Heavy dinner takes time to digest, affecting your sleep schedule.
8. Cure Your Sleeping Disorders
If you have any sleep disorder, it will adversely affect your sleep cycle. However, treatment of sleeping disorders like chronic insomnia or sleep walking is essential to waking up early without being tired. 
Benefits of Waking Up Early
It is significant to understand the benefits of waking up early before you begin your journey. People who are early birds already know the advantages of waking before sunrise. For those who do not know, here is the list of benefits of waking up early:
Time For Exercise
According to experts, the morning is the best time to exercise. Getting up early morning allows you to get the extra hour to indulge in morning exercise without any distractions.
No Wastage of Time in Commuting
Early risers leave for office before time, helping them to reach the destination early by beating the traffic hour.
Stress Relief
Imagine yourself getting extra time to plan your day. Waking up early morning lets you have the privilege of planning things quickly, without any hassle.
Eat Healthy Foods
Are you not getting enough time to prepare breakfast? Waking up early will surely help you here. Whether it may be milk, sandwiches, or fresh fruits, you get extra time to prepare them on waking up early.
Sound Sleep
Early wake-up habits sets a circadian rhythm. You get habitual to the natural sleep cycle, making you early to bed and early to wake up.
Positive Mood
According to a study, sleepers who wake up early have a more positive mindset than those who do not. If you wake up early, you indulge in good habits. It leads to a positive attitude in all walks of life.
More Productivity
According to a study, early birds enjoy a sound sleep. It translates into more energy and commitment in their work and leads to more productivity.
Is Sleep deprivation affecting your productivity? Check this blog on How does sleep affect productivity to know why this happens and how you can fix it. 
How Much Sleep Do You Need?
According to experts, a healthy body needs 7 hours of sleep to feel fresh and energetic throughout the day. However, as your age increases, your sleep requirement also changes.
The table below lists the age-wise sleep requirements for a healthy human body.
| | |
| --- | --- |
| Age | Sleep Hours |
| 0 to 3 months | 14 to 17 hours |
| 4 to 11 months | 12 to 15 hours |
| 1 to 2 years | 11 to 14 hours |
| 3 to 5 years | 10 to 13 hours |
| 6 to 13 years | 9 to 11 hours |
| 14 to 17  years | 8 to 10 hours |
| 18 to 64 years | 7 to 9 hours |
| 65 years+ | 7 to 8 hours |
Check out our guide on How to know if you are sleeping enough to understand whether you are getting enough sleep or not.
The Final Word
Adapting your body to wake up early would not happen overnight, so don't expect to be able to wake up at 5 a.m. every day just yet. 
First of all, develop a mindset and motivate yourself, then implement small changes in your routine to make early wakeups possible such as preparing a sleep schedule, moving the location of your alarm clock, or avoiding heavy dinner. With these small efforts, your body will ultimately get habitual of getting up early.
Disclaimer: This website does not offer medical advice nor professional medical services; rather, it is provided solely for educational, informational, and/or entertainment purposes. Individuals seeking medical advice should consult a licensed physician. The information provided should not be used for diagnosis or treatment of any condition, disease, or injury. When you have a medical condition, you should always talk to licensed doctor or other certified medical professional. You should never delay seeking professional medical advice or treatment based on the contents of this website. Call 911 or immediately go to the nearest emergency room if you think you may have a medical emergency. The contents of this website are provided "as-is", Dreamcloud Sleep and its parent, subsidiaries, affiliates, employees, contributors disclaim any warranty of the information contained herein. Please contact support@dreamcloud.com to report any errors, omissions, misinformation, or abuse.
Shop Our Most Popular Bedroom Must-Haves