How to Make a Bed Like the Best Hotels
It feels amazing when you walk into a nice hotel room and find your bed perfectly made, tucked, and folded. It's the most sleep-inviting space you'll ever see. Whether you're in your own backyard for a staycation or a faraway country on a journey of self-discovery a well-made bed feels like a little piece of home. So how do you make a bed the way the pros do?
It doesn't feel like it should be that hard. You've been making your bed since your mom forced you into it as a kid, right? But every time you try, your bed looks less like it should be in a Ritz-Carlton and more like something out of the Bates Motel. Don't worry about it, we've got this. Here's full proof method on how to make a bed like the pros, from what to buy, to how to make a bed like a pro.
What You'll Need to Start With for a High-Quality Bed
Light colored linens (matching)

Hospital corner fold

300 thread count sheets

Down Comforter + Duvet

2-4 Pillows
Matching Your Linens, the Lighter the Better
Before we show you how to make your bed, we have to show you what you'll need first. The best part about that clean hotel look? Crisp white linens. Swank hotels use this to show how clean and comfortable their beds are, and we're going to go for a similar vibe here. Sure, it might feel sad to throw away that dark blue comforter you've had since college, but we're going for a matching feel here.
While many linens can be bought in a set, you don't have to do this for a unified look. Just make sure that all your sheets and your duvet are falling on the same side of the color spectrum. If you're not a huge fan of totally white (or don't think you can keep them clean), then cream colors or lighter earth tones can definitely get the job done.
What Thread Count Sheets do Hotels Use?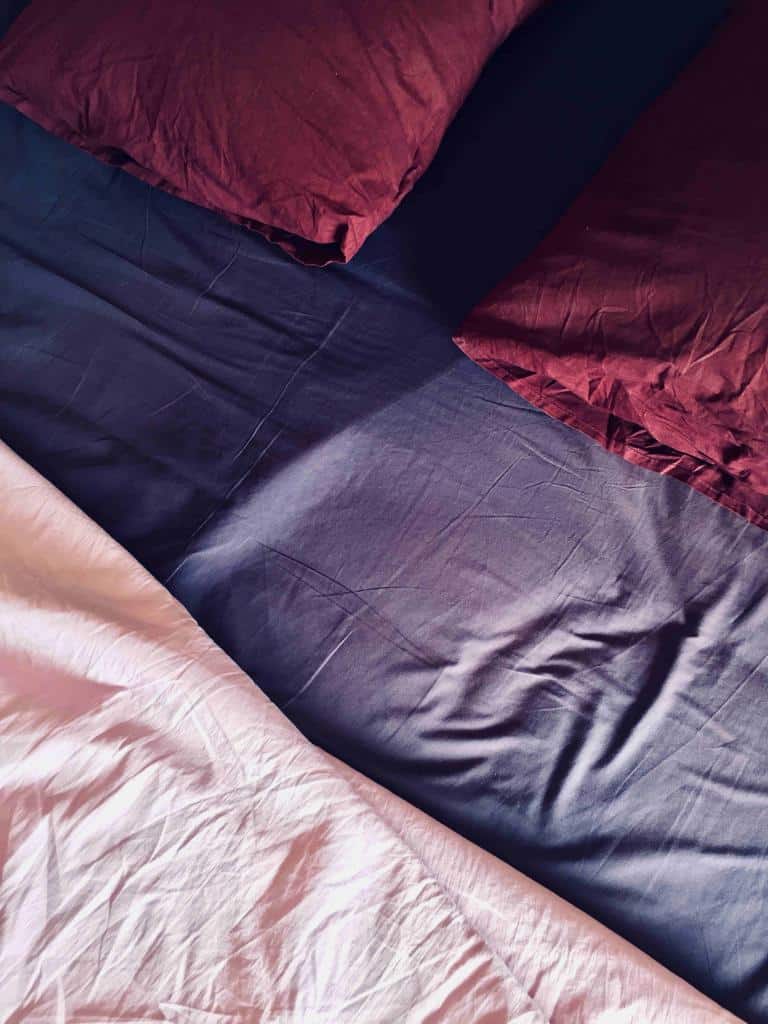 You don't just want it to look nice when learning how to make a bed, you also want it to feel luxurious. The best way to do that is to match your thread count with high-quality hotels. This usually means hovering around the 300-thread-count mark. Usually high-end hotels use cotton because it's breathable and stays cool to the touch, so if you're going for authentic, shelling out a little extra for those sheets is going to make the difference
How to Make Your Bed Like a Hotel
Here we go, the moment of truth. You have your bed designed to it best specifications and now it's time to do it. Here's the fast guide before we dive in deep.
Put your sheets in the middle of the bed, hang them evenly over all edges

Pull your sheets as tightly as you can before tucking them under and then repeating on the other side. Hospital corners are a must for that hotel look.

Shake your duvet.

Lay your duvet centrally (like you did with your sheets), tuck it along the bottom of the bed, shake it one more time.

Pull up the duvet and smooth it. Add any finishing touches
No More Fitted Sheets, It's All About Hospital Corners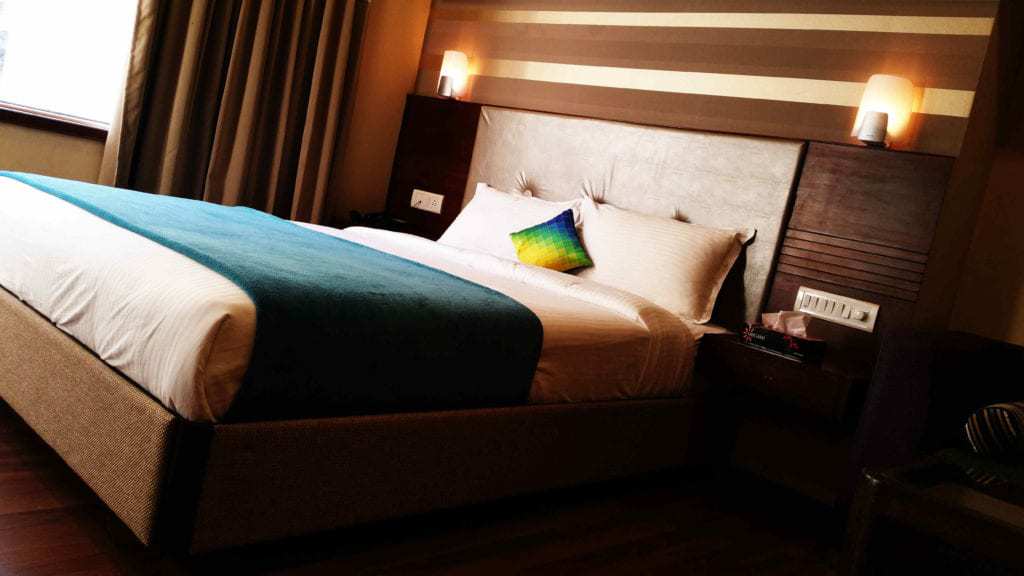 While fitted sheets might be easier, they definitely aren't better. You'll notice most hotels actually use two sheets of slightly different sizes for their beds. A good hotel starts with these sheets directly on the center of the bed, with the same amount evenly hanging over all the edges. They then fold these sheets over the mattress in a technique known as hospital corners. This is an absolute must if you're learning how to make a bed like your favorite hotels.  If you're unfamiliar with the technique, here's a super short and easy youtube tutorial that can get you started. This is the foundation of any great hotel bed.
Shake the Duvet and Place it Well
Before you place it, give your duvet a good shake to make sure that all the filling is distributed evenly. We don't want any lumpy spots messing up our otherwise perfect bed. Lay the duvet on the bed, putting two corners of the duvet inside the top end of the cover. Tuck in the rest of the duvet and give it a strong shake.
After you have it secure under the bed, pull the duvet up until it's about two inches from your headboard (or the top of your bed). Smooth the duvet out with your hand to make sure that any wrinkles are ironed out. This is where you can throw in any finishing touches like adding a throw pillow, decorative cushions, or your favorite blanket.
Other Things to Think About
Like we said, learning how to make a bed like a hotel only works when you're using the best starting materials. Here are some things to think about that can help put your bed game over the top. Turns out if you really want to know how to make your bed like a pro, you have to start before the sheet touches the mattress.
Take Care of Your Sheets, They Take Care of You
Changing your sheets weekly might feel like a chore, but it's the best way to keep them soft, clean, and comfy. Wash them at a relatively cool 60 degrees, and always make sure to air-dry them. If that isn't possible, then the lowest setting on your tumble dryer will have to do. Ironing your sheets might feel like extra work, but it's that time that you take before you put it on the bed that will really make your bed pop at night.
The Mattress Makes the Bed
You can only truly have a great hotel bed experience if you have a great bed to start with. Do your research on what you like, making sure not to skimp when it comes to comfort and support. Hybrid mattresses offer a great amount of support without sacrificing the comfort that is common in the world's best hotels. If your foundation is strong, how to make your bed like a hotel is always going to end in the best possible way — a perfect night's sleep.
For the best luxury mattress at a decidedly un-luxurious price, try the DreamCloud. It's a hybrid mattress that combines style, comfort, and support that would fit in at any five-star resort. Try it today and get $300 off!