How to Dispose of a Mattress: Complete Mattress Disposal Guide
Posted By Vaibhavi K on Jul 30, 2021
Getting a new mattress can relieve you of many health problems. Shopping for a new mattress is tough, but it's more challenging to dispose of an old mattress. There are laws and so many other things you need to consider before disposing of a mattress.
But first, do you need to get rid of your mattress? Ideally, you should change your mattress every ten years. But that depends on several factors, which we will discuss later in this blog.
If you are bugged by questions like how to dispose of a mattress, how to get rid of a mattress, what to do with an old mattress, then take a seat and relax as we answer all your questions in this blog.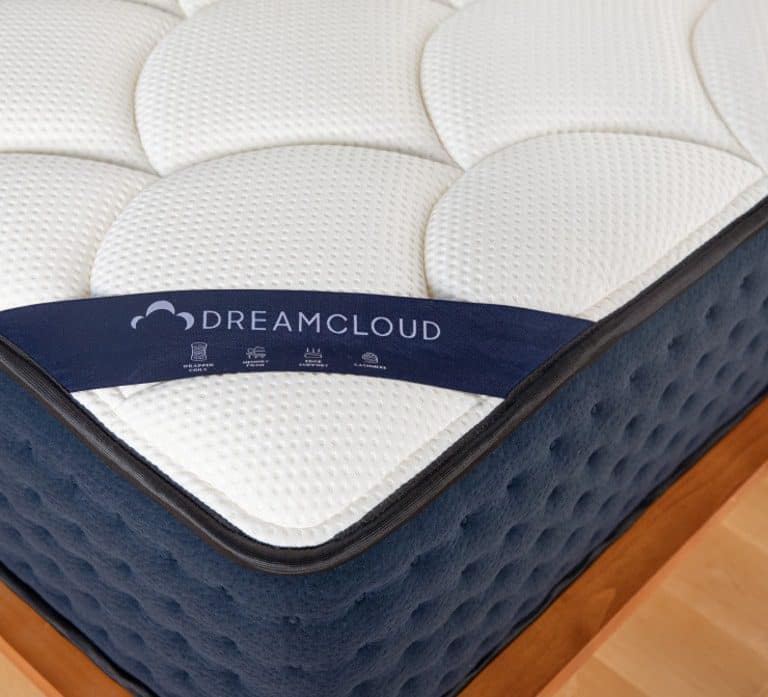 Check Out Dreamcloud Luxury Mattress
How to Dispose of a Mattress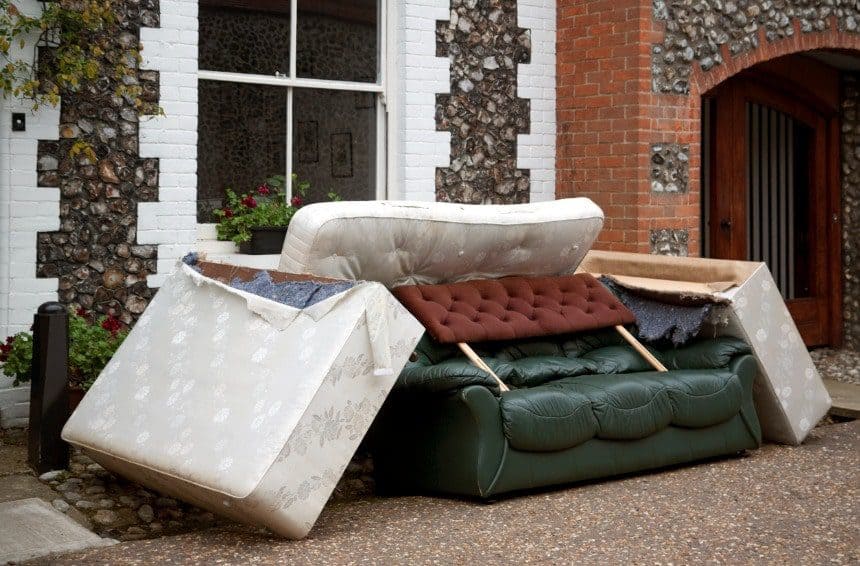 1. Recycle Your Mattress
If you are planning to throw the mattress in the garbage, consequently, it will add to the planet's waste. You can avoid that by recycling it. Recycling can reduce the carbon footprint on our planet.
The most eco-friendly way to dispose of a mattress is to recycle it.
As per Mattress Recycling Council, more than 75% of the mattress components can be recycled. The simplest way to check whether your mattress is recyclable or not is, to do a quick google search.
For instance, you can search:
Mattress Recycling Programs 10006 (Your ZIP Code).
Generally, they pick the mattress from your home for no or less fee. The fee depends on the state you live in.
In case you don't find a mattress recycle program for your area, you can choose any of the options below:
Bye Bye Mattress: Bye Bye Mattress is an online aggregator run by Mattress Recycling Council. They may offer a free mattress pickup.
Earth 911: Earth 911 is the largest recycling online directory. It has over 100,000 listings.
City Resources: Reach out to the city municipal office to get information about recycling your mattress.
2. Donate Your Mattress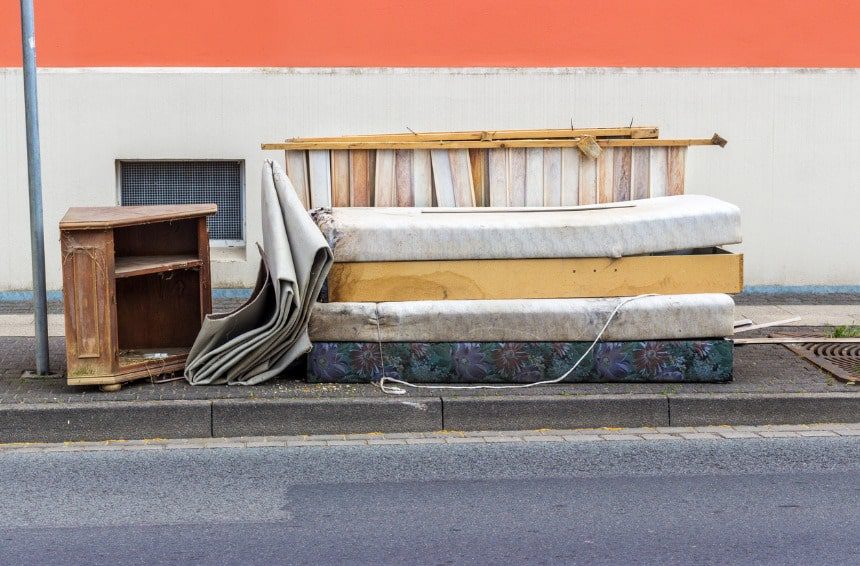 Donating a mattress is good for society and can also help you get space for your new mattress. However, not all mattresses are fit for donation.
You cannot donate a mattress if it is:
Worn
no more usable
smelly
stained
infested with bed bugs
If your mattress is usable, you can donate it to a charity. Donating the mattress may help you in getting a tax deduction.
Some organizations where you can donate your mattress:
Goodwill: Goodwill sells donated mattresses in thrift stores. There are 162 Goodwill stores spread across the USA and Canada. Their sales fund placement programs for unemployed people. Every store has a different policy regarding the price and pickup. Contact your nearby Goodwill store to know if they accept a mattress donation.
Catholic Charities: Catholic Charities run small charity operations all over the country to help children, poor, homeless, and disabled people regardless of their religion. Check their website for more details about mattress donations.
Habitat for Humanity: Habitat for Humanity operates a chain of thrift stores. They accept mattress donations and may also provide old mattress pick-up service.
Salvation Army: The Salvation Army has been serving families since the 1860s. At present, this organization is running thrift stores and charities all across the country. You can get free mattress disposal with the salvation army.
Furniture Bank Association of America: The Furniture Bank Association of America provides second-hand furniture to people in need. If you live within a 20-meter radius, they can pick up the mattress.
Donation Town: Donation Town is among the best online resources to find a local charity. All you need to do is, enter your ZIP code and reach out to them.
3. Resell Your Mattress
Another great way to get rid of your old mattress is to sell it. We know mattresses are expensive. Reselling your old mattress will get you a lot of money. You can use the money to invest in your new mattress purchase.
To resell your mattress, you can:
Post on social media
utilize online marketplaces
list it on Craigslist
ask people in your network
4. Repurpose Your Mattress
If you love to Do-It-Yourself, this is the best option for you. A mattress has many valuable components like steel, foam, fibers, nails, and much more. You can use these materials for a variety of purposes:
Wood: You can use the wooden parts of the mattress for gardening and warming yourself. Lawn mulch, firewood, and compost bins are some of the great ways to use wood.
Steel: On average, a mattress has around 25 pounds of steel. You can melt it and use it to create various products. You can also collect the steel and sell the scrap for about $10 for 100 pounds of steel.
Nails & screws: If the nails and screws are in good condition, then you can use them on various projects at home.
Decoration: You can use the coils, buttons, foam, and spring to make home decoration items like candle holders, bird feeders, and more.
Art & Craft: The foam and fabric of the mattress can make some great artwork. You can make rugs, covers, carpets, car seat cushions, pet bedding, and other crafty things.
Pet Bed: Memory foam mattresses can be reused as a comfortable bed for your pet.
Household Uses: Memory foam padding can be used in your bean bag, cushions, and sponges.
If you are out of ideas, you can find ideas online on Pinterest.
While disassembling the mattress, be cautious. Innersprings have sharp edges and can cause serious injury.
5. Throw Away Your Mattress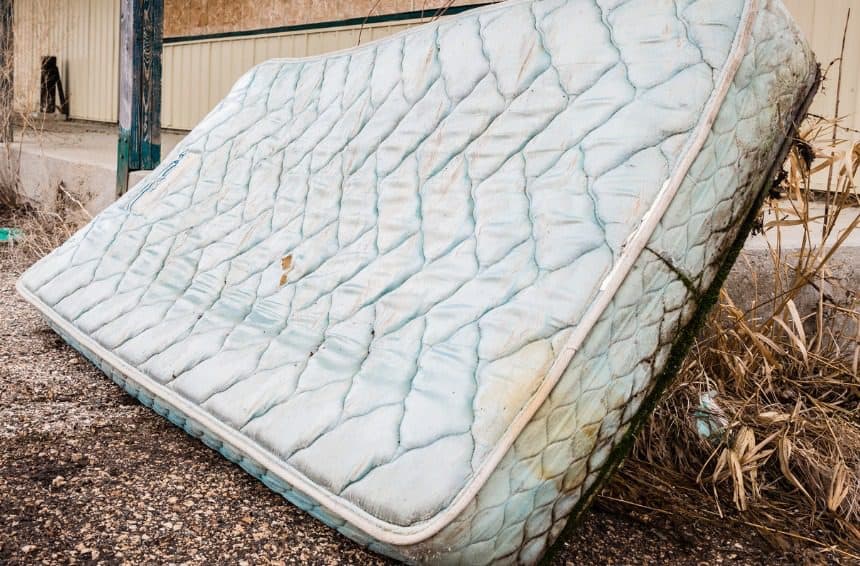 If you cannot resell, repurpose, or donate your old mattress for some reason, the most suitable option is to throw it away. However, make sure you don't throw it in the nearest dumpster. Most states have strict rules for throwing away the mattress.
Many states require you to wrap the mattress with a plastic sheet or a mattress disposal bag. The best practice is to check the rules before throwing away the mattress to avoid getting a ticket. So, how to throw away a mattress?
Waste Disposal Services
1-800-Got-Junk: Keep in mind, they do not accept mattresses with bed bugs. If your mattress is bug-free, give them a call at (800) 468-5865. The team will come and collect the mattress from your house.
Load Up: The best thing about Load Up is its availability. It is located in every state of the US. They are popular for their excellent customer service and for collecting mattresses with bed bugs.
Things to Consider Before Disposing of a Mattress
Now that you have finally decided to dispose of your mattress. Make sure you consider the following points:
Warranty
Usually, a mattress warranty period is from five to ten years. Have a look at the features covered in the warranty.
A mattress company primarily covers product defects and not damage from usage.
It may cover defects like:
Sagging below a specific depth
A damaged coil
Undone seams
Irregular bunching
Problems that arise from everyday usages like discoloration, wear and tear, and lumpiness are not included in the warranty.

What Can Void Your Mattress Warranty?
Below are the actions that can void your mattress warranty.
Removing the law tag
Stains
improper support
The mattress is given to someone else
Failure to rotate the mattress
Check if the warranty covers replacement and free mattress removal. If it doesn't, you will have to dispose of the mattress yourself.
State Laws
The intelligent thing to do before disposing of the mattress is to research the state's policies for mattress disposal. States like Connecticut, California, and Rhode Island have strict laws and recycling programs. However, this is not the situation with every state.
Research well about your state laws before disposing of your mattress.
How to Find a Mattress Disposal Nearby
Below are the steps to find mattress disposal nearby.
Check your warranty.
Calculate the weight of your mattress. Some companies offer prices per product, but some consider the weight of the item.
Search for local or national mattress disposal companies. You can find one easily through a quick google search.
You can try typing "Mattress Disposal Company 10006 (ZIP CODE)".
Shortlist the companies and conduct a cost comparison.
Common national mattress disposal companies are Load Up and 1-800-Got-Junk.
Signs That Indicate You Need a New Mattress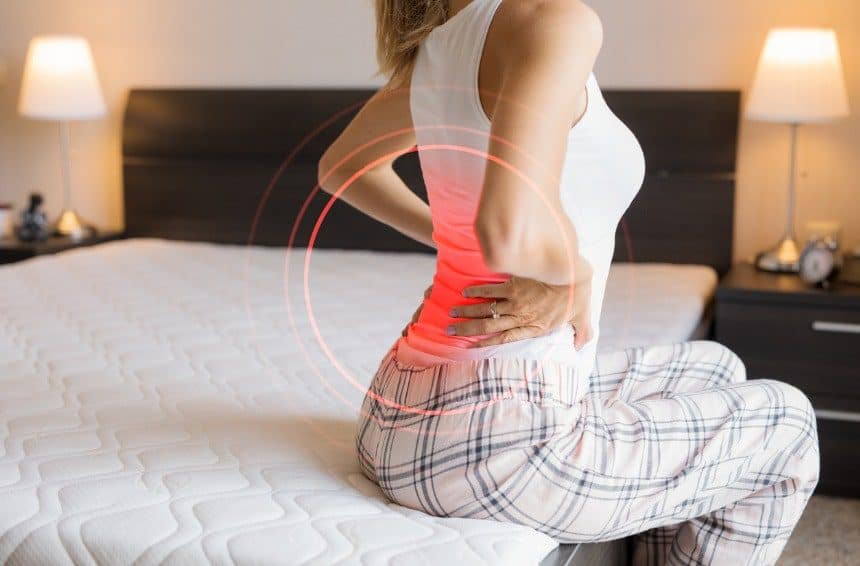 It's generally advised to buy a new mattress every ten years. However, you don't have to stick to the number. The right time to get a new mattress depends on various factors.
Body Aches
Every morning, you wake up with pain and aches in different body parts.
Sleep Deprivation
It has become difficult to fall and stay asleep. Even after 8 hours of sleeping, you wake up feeling tired.
Wear and Tear
Your mattress has worn edges, stains, lumps, and it has started to smell.
Sagging
Your mattress has started to sag. In the middle of the night, you find yourself rolling to the center of the bed. It not only harms your sleep quality but your health as well.
Comparison
You have tried sleeping on a different mattress or couch and experienced better sleep than on your mattress.
Age
You don't even remember the age of your mattress. You have been using it for more than ten years.
Noisy Springs
When you or your partner move around the bed, springs make a sound and disrupt your sleep.
If you can relate with any or all of the points above, this is the time to discard your mattress and invest in a new one.
The lifespan of a mattress also depends on its type too.
| | |
| --- | --- |
| Type of Mattress | Age |
| Innerspring Mattress | 5.5 Years |
| Memory Foam Mattress | 7 Years |
| Airbed | 7.5 Years |
| Latex | 8.5 Years |
Conclusion
If you think it's time to get rid of your old mattress, you should. An old mattress is bad for your overall health. Make sure you take care of the state policies and warranty to stay away from the bad consequences.
FAQs
Why recycling a mattress is good for the environment?
The mattress takes a lot of space in the trash. Recycling a mattress can help in reducing the carbon footprint. It can also help landfills last longer.

How much the mattress removal cost?
If you want professional service, mattress removal may cost you around $75 to $150. If you are planning to put it in a dump, it will cost you $15 to $50.
Can I burn my mattress?
No, not at all. Burning a mattress releases gasses that are harmful to humans, animals, and plants. It's not recommended at all. Burning a mattress is even banned in some places.
If you want to get rid of your old mattress, try donating, reselling, recycling, or repurposing it.
How much does it cost to dispose of a mattress?
If you want professional service, it may cost you around $75 to $150. If you are planning to put it in a dump, it will cost you $15 to $50.
What parts of a mattress can be recycled?
You can recycle or reuse these parts of a mattress:
Steel
wood frames
stuffing
fabric
Especially steel. Steel is an excellent material to recycle.