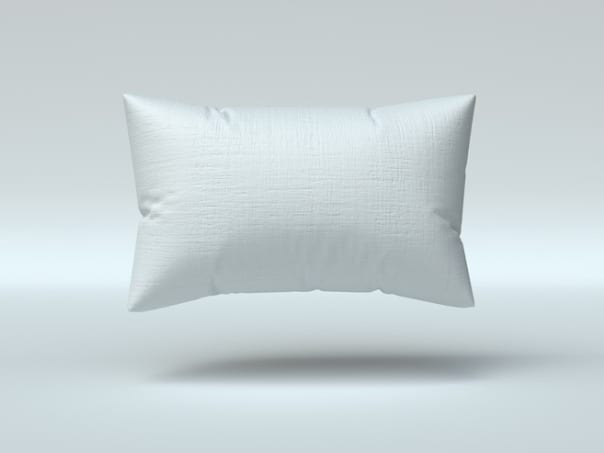 How Often Should You Replace Pillows?
Written by Mehran Uzair
Last Updated on Jul 21, 2023
Old and worn-out pillows can't give you a comfortable night's sleep. So, you need to replace your pillows to get the optimum level of comfort and support.  But, how often should you replace your pillows? Replacing them every 1-2 years is a good idea.
But how often you should replace your pillow depends on several factors like the type of pillow, how often you wash them, etc. Moreover, you will know it's time to get new pillows when the old ones don't provide enough support.
This blog will take you through everything you need to know about replacing your pillows and caring for them.
Why Should You Replace Your Pillows?
Nothing lasts forever, and your pillows are no exception. Old pillows become a breeding ground for germs and other allergens. Moreover, they wear out and fail to support your head and neck.
Let's look at some ways in which replacing your pillows can make your lives better.
Alleviates Pain
Your pillow bears the weight of your head every night. Thus, it gets flattened with time, failing to support the neck. It causes back pain because the natural alignment of your spine gets hampered.
Buying a fluffy, new pillow will ensure your spine stays in its natural alignment. That will make your neck and back pain vanish within a few days.
Reduces Allergies 
Your bed is the home to millions of dust mites. They feast on your dead skin cells and multiply happily. According to the Asthma and Allergy Foundation of America, we shed enough dead cells daily to feed a million dust mites. Isn't that repulsive?
Though these dust mites are not dangerous, they can cause itching, runny nose, coughing, and sneezing. Moreover, dust mite allergy can also trigger asthma, leading to breathing problems.
Apart from dust mites, your bed and pillows host other microbes too. And they can also trigger or worsen your allergy symptoms. A 2005 study showed that a single pillow could contain 16 varieties of fungi.
Replacing your pillows once in a while keeps these allergens at bay. Thus, you can grab some peaceful and uninterrupted sleep.
Maintains Hygiene
Who loves smelly pillows? But over time, you sweat, and other body fluids accumulate on your pillow. That can lead to a foul odor.
Your pillows can also host various disease-causing germs. So, it's a good idea to replace them once in a while. 
Your Bed Looks Better
An old and saggy pillow makes your bed look dull. It can also affect your mood after a long day at work. Why not replace it with a fluffy one? It will surely make your bed more inviting after a tiring day.
When to Replace Pillows?
You will understand it is time to replace your pillows when you notice any of the following.
You wake up in the morning with a sore or pain in your neck. It might indicate that your pillow is unable to give adequate support.

You can't sleep comfortably due to headaches.

You feel lumps forming within your pillow.

You lose track of the number of times you sneeze at night. You might also get itchy eyes and a runny nose.

Your pillow has turned yellow. It is due to the accumulation of your body sweats and dirt.

Your pillow has become flat. You do not feel that fluffiness when you rest your head.

When you fold your pillow in half, it doesn't restore to its standard form.
When it's time to change your pillows, you might be wondering what the best type of pillow is. Check out the premium memory foam pillows from Dreamclod. They will adapt to the contours of your head, cradling you to a baby's sleep.
How to Care for Your Pillows?
It's crucial to care for the pillows to boost your pillow's lifespan. Make sure you read the manufacturer's label before cleaning them. That will prevent wear and tear.
Here are some ways to maintain your favorite pillows.
Wash Your Pillows
If your pillows are machine washable, wash them with hot water in a gentle cycle. The hot water will kill all the microbes and allergens. Thus, your pillows will stay safe and hygienic.
Make sure you do not wash other clothes with your pillows. That will overload the washing machine.
Dry Them Properly
You can air-dry your pillows by hanging them in the clothesline. You can also dry some pillows in your machine on low heat settings.
Ensure your pillows have no moisture left before putting them inside a pillow cover. Any traces of moisture will lead to the growth of mold and trigger allergic reactions.
Use a Pillow Case
Using a pillowcase will increase your pillow's lifespan. It protects your pillow from dust, dirt, and sweat. Moreover, it makes your bed look decorative and colorful.
These days, you get pillow protectors too. They are an additional protective layer made of waterproof fabric protecting your pillow from spills and stains. You have to place a pillow protector beneath the pillow cover.
Remember to wash your pillow cover and protector once every two weeks. That will keep all the dirt and germs at bay.
What to Do With Old Pillows?
Just because you need to replace your old pillow doesn't mean you have to throw it away. That will add to the piles of waste in landfills and won't be an eco-friendly move.
Here are some interesting ways to repurpose your old pillows.
Donate Them
You can donate your old pillows to a charitable organization. However, make sure they are usable and hygienic. Several shelters for the homeless accept pillow donations. 
You can also look for animal shelters near you to donate your pillows. The poor animals will be thankful to you.
Make Throw Pillows or Floor Cushions
Floor cushions and throw pillows are excellent for house parties. They allow everyone to get comfortable. Plus, you can also play the game of passing the pillow! 
Use Them For Packing and Moving
Old pillows are a savior when you are shifting to a new place. You can use them to protect your breakables while moving. All your cutlery and other glass items will stay protected if you cushion them with your old pillows.
Make Pet Beds
When you buy a new pillow, you can give the old one to your pet. Your pets will love it because it smells of you. Moreover, it won't be something new and unfamiliar for your furry friend.
You can also use the stuffing of your old pillow to re-fluff your pet's bed. That will make it more comfortable.
Conclusion
Now that you know how often to replace pillows and how to care for them, it's time to look at the ones in your bed. Are they old, saggy, and dirty? Then, you should change your pillows to get a sound sleep every night.
Check out the memory foam pillow from Dreamcloud. It will give you the best sleep of your life.
Disclaimer: This website does not offer medical advice nor professional medical services; rather, it is provided solely for educational, informational, and/or entertainment purposes. Individuals seeking medical advice should consult a licensed physician. The information provided should not be used for diagnosis or treatment of any condition, disease, or injury. When you have a medical condition, you should always talk to licensed doctor or other certified medical professional. You should never delay seeking professional medical advice or treatment based on the contents of this website. Call 911 or immediately go to the nearest emergency room if you think you may have a medical emergency. The contents of this website are provided "as-is", Dreamcloud Sleep and its parent, subsidiaries, affiliates, employees, contributors disclaim any warranty of the information contained herein. Please contact support@dreamcloud.com to report any errors, omissions, misinformation, or abuse.
Shop Our Most Popular Bedroom Must-Haves