Foam Vs Spring Mattress – Making the right choice
Posted By Faisal Mughal on Nov 5, 2019
Foam Vs Spring Mattress: Sleep is necessary for our body, as this is when it undergoes repair and rejuvenation to help our muscles and organs to function better. Somehow, we still find ourselves missing out on much-needed sleep, perhaps because of our late-night hours at work, spending time with friends, or even binge watching our favorite shows. But there is another possible reason why we haven't been sleeping well lately, and that is because of our old and sagging mattress.
Mattresses often have a certain life span depending on the type of mattress that you have. Memory foam and other foams tend to last longer compared to a spring mattress, and how well you maintain yours may help prolong your bed's lifespan. But when your bed is no longer giving you a good night's sleep, shopping for a new mattress is most likely on your mind.
What You Should Know About Foam vs Spring Mattress?
Mattress types like foam and innerspring have gained worldwide attention because of the numerous benefits that they can offer, but for those who are wondering which one they should buy, you can start by learning more about each of these two.
What is a Spring Mattress?
Spring (or coil mattresses) are often referred to as the traditional type of mattress since they have been around for ages. They are typically made from metal coils surrounded by other materials that are used to create the mattress. They may not provide adequate support for those who are carrying more weight, but this doesn't mean that ordinary individuals won't be able to enjoy this type of bed.
The innerspring mattress may be seen as an old-fashioned type of bed, but they are still considered by many when it comes to getting a good night's rest. This is due to the fact that the mattress has temperature control, bounce, plus the price tends to be less expensive. Homeowners who choose innerspring prefer the push-back that they receive from the coil on this bed. But since the design of the bed is basically centered on the pressure that our body gives, there is an uneven pressure. This is because the heavier parts of our body, such as the head, chest, and hips, are the areas that receive the most push. This may feel uncomfortable for some users.
There are four different types of springs used in an innerspring mattress:
Offset Coil – The offset coil usually has one straight side to make it easier for them to be laced around one another.
Bonnell Coil – This coil comes with the signature hourglass shape for easy lacing and uniformity.
Continuous Coil – With continuous coil, only a single piece of metal is used on all the springs which means that there is motion transfer felt when shared with another person.
Pocketed Coil – Pocketed coil refers to coils that are covered in fabric separately, to make them work independent of each other.
Explore: The Dreamcloud Hybrid mattress is the best of both worlds. A unique blend of foam and pocketed innerspring coils, find your luxurious night's sleep on the Dreamcloud.
What is Memory Foam?
A memory foam mattress is designed to conform to the shape and the contour of the sleeper. What this means is that this mattress can provide you with pressure relief, no matter what your sleep style is, versus other types of non-foam mattresses. The mattress being able to conform to your body's shape can help promote proper spinal alignment so there will be less pressure on the body. However, depending on the person, and the body heat that they emit, it can feel quite hot, which is different from coil mattresses.
Mattress manufacturers often combine memory foam with different types of foam to produce a bed that has adequate support in it. Most of the time, higher quality foam mattresses are made from layers of high-density polyurethane foam for durability, and a more comfortable mattress to sleep on.
Types of Foam Mattresses:
Latex foam mattress – Talalay latex foam can be made from synthetic, blended, or natural variants of rubber, which means that you'll get more bounce, better air circulation, superior elasticity, as well as back support.
Gel foam mattress – Gel foam or gel memory mattress is made from a highly flexible material that is known to provide better support and more air circulation.
High Density foam mattress – This type of foam mattress is made from compact foam that has open cells to create an all-foam mattress that will provide you with resilience, comfort, and longevity.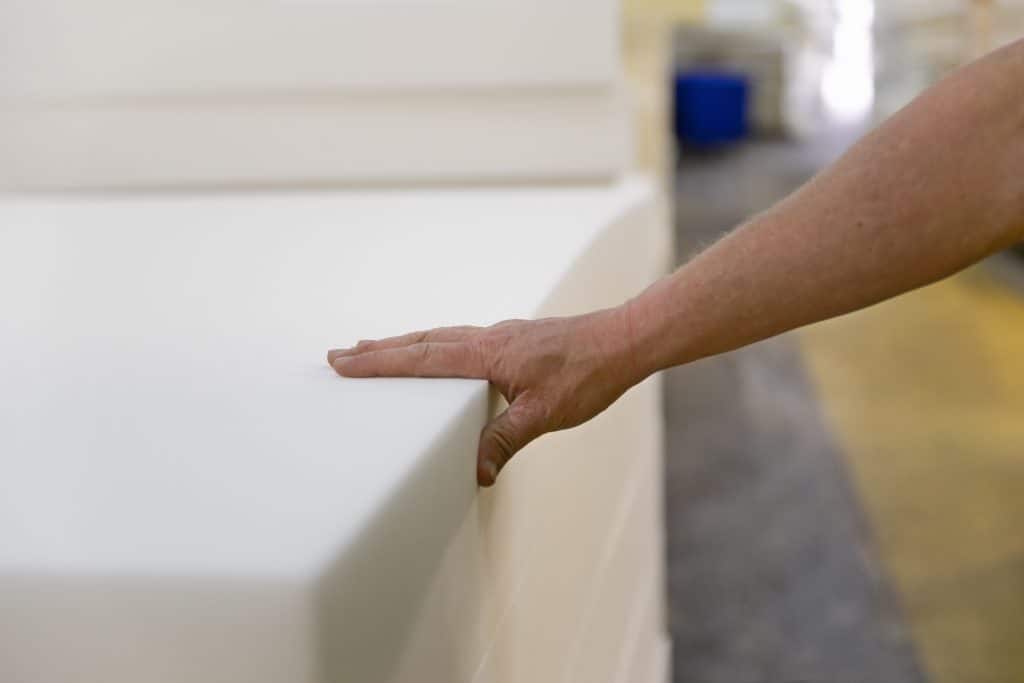 The Pros and Cons of Mattress Foam and Spring
While foam mattresses have become extremely popular, when it comes to a foam versus spring mattress, customers for both types of mattress will swear that they have slept better because of their preferred mattress type. Aside from personal preferences, it may be a good idea if you know what the benefits and drawbacks are of the two types, so you will be able to make an informed choice before you commit.
Pros of a Memory Foam Mattress
1. Higher priced but not as expensive as previously thought
Compared to innerspring beds, memory foam tends to be more expensive because of the absence of cheaper coil structures. But thanks to new technology, and the retail landscape, this type of bed is competitively priced so look for deals.
2. Excellent motion isolation
If you are a sleeper who prefers to stay on your side of the bed rather than rolling towards your partner whenever he or she moves, this is a good option to consider. This is due to the foam layer softening up when heat is introduced to it. This means that no matter how many times you or your partner move in bed, you should not be bothered by their movement.
3. Distribution of pressure
If you are looking for pressure relief in your mattress, this is a good option to consider. A memory foam mattress can easily contour to the shape of your body; thus alleviating the pressure reducing the incidence of pain that a mattress can potentially cause.
4. Easy maintenance
Another advantage of choosing memory foam is that it is easy to keep clean. This is because it is made from a single block of foam. This also reduces the chances of dust mites borrowing deep into your bed.
Cons of a Memory Foam Mattress
1. Sinking feeling
Since the presence of heat makes foam soften, this means that the sleeper will most likely experience a kind of sinking feeling, which some people like though may be uncomfortable to some. The foam comfort layer doesn't bounce back quickly which means that it is harder to move around. This is the most common complaint about this type of mattress.
2. Smell
Another issue that you may have with memory foam is that it may come with an odor that is caused by a process called off-gassing. The initial chemical odor can cause irritation or distraction. This is typical in memory foam beds and can take longer than 48 hours to air out. It can vary by manufacturer.
3. Sensitivity to heat
A memory foam mattress molds to the shape of your body and the foam retains heat. This does not mean that you will not feel pressure relief, but because air gets trapped in the mattress, you may feel very hot. This is especially true if you are a hot sleeper already.
You may also be interested in: Making the right decision is about exploring all your options. Read all about Pillow Top Vs Euro Top mattresses.
Pros of a Spring Mattress
1. Lower price
In general, innerspring mattresses come in many different price points. And there are a ton of options on the market. This is one of the reasons why this type of mattress won't disappear from the market any time soon.
2. No need to break-in
Compared to other types of mattresses such as latex, memory foam, hybrid, and the like, the innerspring mattress requires little to no breaking-in period. This means that once the mattress is delivered to your home, you can sleep on it as soon as you'd like. All new beds take some getting used to, but the bounce and firmness offered by the pocket coil, or the coil that was used in your choice of mattress, should take little time to get used to. Also, there is no off-gassing smell.
3. Cooling effect
Unlike latex foam or memory foam, the innerspring mattress tends to sleep cooler because of the spaces between the coils and the materials around it. This prevents heat from being trapped inside the mattress, which means that there are comfort and cooling effects to be enjoyed.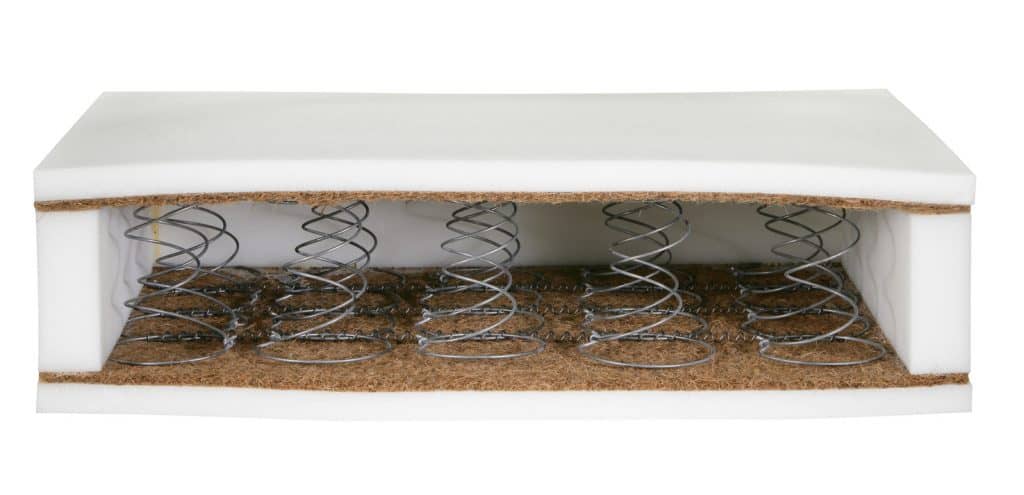 Cons of a Spring Mattress
1. Can be noisy
One of the downsides of sleeping on an innerspring mattress is that the springs can be noisy, especially when they have been used for a while. This can disrupt your sleep, especially when you switch positions at night.
2. Uneven weight distribution
For those who have chronic back, neck, and shoulder pain, this kind of mattress may not be the optimal choice since there is an uneven distribution of weight felt. The design of the springs can push back against your body weight, and because some parts of our body are heavier compared to others, there is a tendency for the pressure to become uneven too. This can cause some discomfort.
3. Sagging
Another downside to a spring mattress is that it is prone to sagging. This is due to some coils being damaged over time with the constant pressure that they are receiving.
4. High maintenance
In order to prolong your bed's life, you must rotate and flip it every few months. This means that you need to remove all the bedding and sheets just to flip it over or rotate so that it prevents putting pressure on the same location all the time.
Factors to Consider When Buying a Mattress
Weighing the pros and cons between a foam vs spring mattress will help you figure out which type is right for you, but you also need to consider a few additional things when shopping for a new mattress in general. Here are some factors to consider.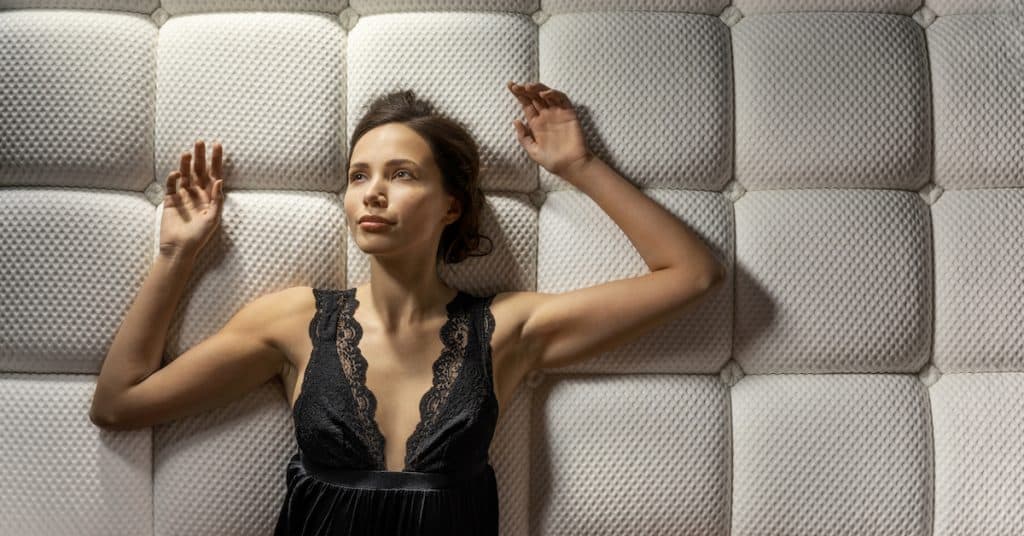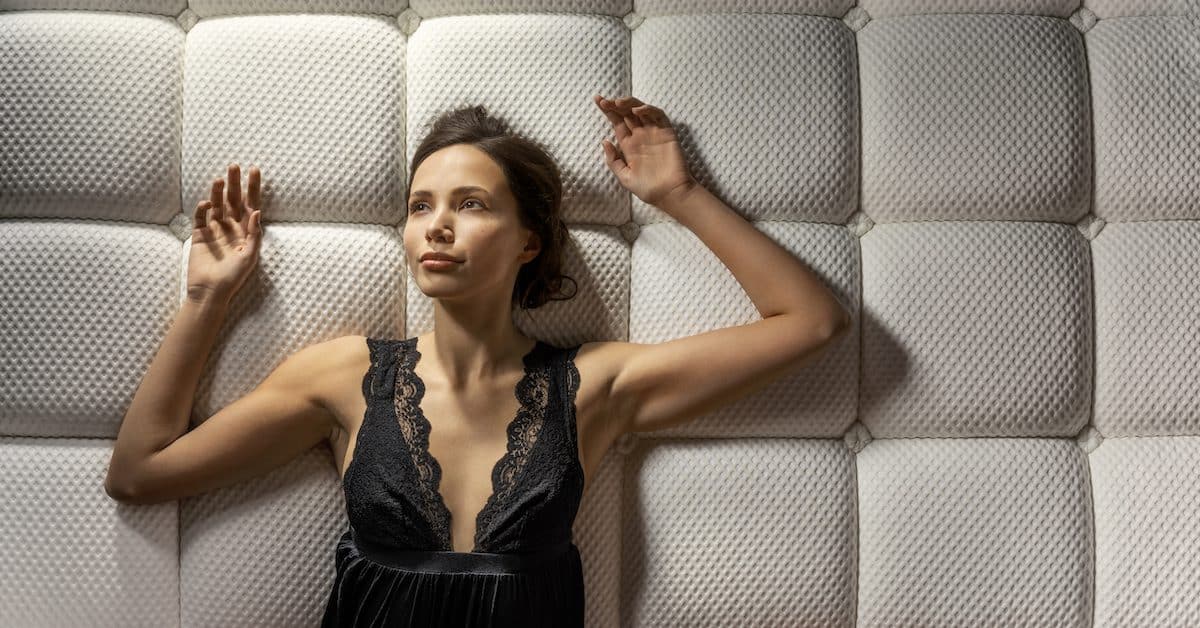 1. Temperature
This should be a factor when shopping for a new bed since the temperature of your bed will play a part in your comfort level while sleeping at night. Depending on the climate you live in, you will need to consider this carefully.
2. Body support
You also need to consider the amount of body support that you are getting from your mattress as you sleep. If you are prone to pain, then you need a bed that is not too soft but rather one that will help alleviate the pressure from your shoulders, hips, and neck. Remember that when there is not enough mattress support present, you may be susceptible to the usual aches and pains when you wake up.
3. Overall comfort
Do you like your bed? The comfort level that your mattress offers is vital. Take the time to test out a few mattresses but look for a shop that will allow you to test drive their mattress for a month or two risk-free. Sometimes called a sleep trial, this is usually the amount of time you will need to see if you love your new mattress.
Before you leave: You may also want to check out the differences between Latex Vs Memory Foam Mattresses here.
(edited)