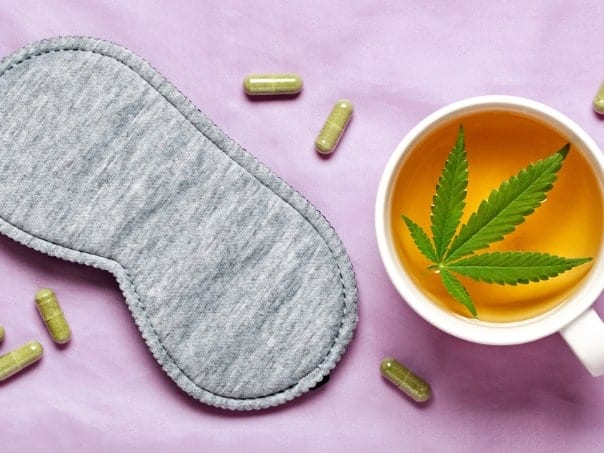 ❌
Dreamcloud Sleep Fact-checking Process and Editorial Standards:
At Dreamcloud Sleep, our goal is to provide readers with information that not only meets the highest editorial standards but is also reliable, accurate, and free of bias. Our team of editors and sleep experts fact-check every article while ensuring that we only use reliable sources. We have zero tolerance towards plagiarism and towards content written with the intent to mislead.
We only use reputable sources like medical journals, government-backed research and reports, and academic sites while writing our guides and articles.
Each article or guide has a bibliography of the citations and links to original articles that we have used. All scientific claims and information is backed by at least one reputable source.
Some articles feature links to other articles within the Nectar site. These links are provided to ease navigation and help you find relevant information about certain topics. These links are never cited as sources for scientific or medical data.
All information that cannot be verified or is found to be inaccurate is removed by the editorial team or the medical experts who review each content piece before publishing.
Plagiarism is against our policy and any writer or editor found violating the policy is reprimanded formally, while we work to rectify the content at once.
Restful sleep at night can prevent a range of physical and mental health problems. However, good sleep doesn't come easy especially when you are experiencing sleep deprivation or sleep insufficiency, or stress and anxiety. But, there are easy-to-prepare drinks to help you sleep better and naturally improve your sleep quality. Read on to know the 10 best drinks that promote healthy sleep. This article also covers drinks you should avoid before bed.
10 Drinks That Help You Sleep
1. Almond Milk 
A wonderful sleep-inducing alternative for people who don't prefer cow's milk or are lactose intolerant!  Almond milk is high in tryptophan, magnesium- known as the precursors of neurotransmitters serotonin besides vitamins, fiber, and minerals. 
These serotonin levels initiate healthy sleep by further increasing melatonin production- the sleep hormone in our body which combats various sleep disorders. 
Almond milk is made of whole almonds, which are proven to improve sleep quality. In one study, participants with insomnia who consumed 10 almonds every day for 14 days showed a decrease in insomnia by 8.4%.
However, taking almond milk before bed is not a safe option for people with nut allergies. 
2. Warm Milk 
If you have a nut allergy but no lactose intolerance, of have a cup warm milk before bed for a quality sleep. It has been on the list of drinks to sleep faster for decades!
Milk contains the sleep-promoting agent - tryptophan, which increases serotonin and melatonin levels in our body. Various studies claim that having warm milk before bed helps you unwind, and signal your brain and body to sleep. 
3. Cherry Juice
Loaded with melatonin, tryptophan and other anti-inflammatory substances, cherry juice is one of the excellent drinks to help you sleep. This fruit aids in improving sleep time and sleep efficiency, especially for people suffering from insomnia. 
Drinking around 2 cups per day will not lead to any side effects.
4. Valerian Tea 
Tea that helps you sleep faster, decreases night-time awakenings and improves sleep quality.
Studies show improvement in sleep quality after taking valerian capsules twice daily for four weeks among menopausal women. There is evidence of the use of valerian herb as a sedative for centuries. Valerian root is a natural remedy for stress and anxiety. 
Also, valerian combined with other herbs and lemon balm is used to treat sleep disorders like insomnia. However, there is a need for more clinically significant results to determine treatment directions and dosage. Valerian tea before bed is not recommended for pregnant women and children under three years old. 
You can easily prepare valerian root tea at home by boiling 2–3 grams of dried valerian root in 1 cup water for 10–15 minutes before straining. 
5. Decaffeinated Green Tea
Even though green tea contains caffeine that inhibits sleep, it is on the list of best drinks to help you sleep because research shows sleep benefits of low caffeine green tea. 
The low caffeine content and presence of theanine in green tea reduce stress and improve sleep quality. They act on the neurotransmitter GABA in the brain. However, studies say the exact mechanism of how it works is unclear.
6. Chamomile Tea
Many people believe Chamomile is the best tea before bed. There are no negative side effects associated with the daily consumption of chamomile tea as per research.
One study involving older adults who consumed chamomile extract for 28 consecutive days showed improvement in sleep quality.
Another study involving 80 women with sleep inefficiency and reduced sleep quality showed improvement in sleep after taking chamomile tea daily for 2 weeks. Ingesting chamomile in other forms instead of tea also offers the same sleep benefits. 
To prepare this sleep drink before bed, add 4 tablespoons of fresh (or 2 tablespoons of dried) chamomile flowers to 1 cup of boiling water. Leave it for 5 minutes before straining. 
7. Ashwagandha Tea
Popular in Ayurvedic practices for centuries as an evergreen herb, Ashwagandha is sure to be on the list of relaxing drinks for sleep. This herb relieves stress and anxiety. 
Ashwagandha leaves contain sleep-inducing compounds like triethylene glycol. This active component induces non-rapid eye movement sleep, which is the stage of sleep associated with tissue and bone regeneration. 
However, it is not safe for people with autoimmune disorders, sugar, thyroid, or blood pressure. Also, pregnant or breastfeeding women should avoid taking Ashwagandha tea.
You can make tea at home by boiling Ashwagandha roots in water or buy ashwagandha tea bags from food stores. 
8. Banana-Almond Smoothie
Banana-almond smoothie is one of the most delicious drinks to help you sleep. Packed with tryptophan, melatonin, potassium, and magnesium, banana is an excellent food to relax your body at night. Same sleep-promoting agents are also present in almonds, which makes this smoothie a powerful relaxing drink. 
To prepare the smoothie smash one fresh banana and add one tablespoon of almond butter, one cup of almond milk, and half a cup of ice and blend all the ingredients. You may also add yogurt or dark chocolate as per your linking to make it tastier. 
As long as you are not allergic to almonds or bananas, this smoothie is one of the healthiest drinks to help you sleep better. 
9. Pure Coconut Water
Mostly popular as an energy-boosting beverage, but coconut water is one of the best drinks to help you sleep. Coconut water is loaded with sleep-supporting compounds such as potassium, magnesium, and vitamin B. 
Potassium improves sleep and magnesium improves sleep efficiency, sleep onset, and symptoms of insomnia, according to research. 
Drinking coconut water before bed reduces stress and relaxes your body and helps you sleep faster. This drink is worth a try especially if you are having restless sleep due to muscle cramps and spasms. 
10. Peppermint Tea
Peppermint is on the list of drinks to help you sleep for its range of health benefits. Peppermint tea is backed with antimicrobial, antiviral, and anti-allergenic properties. It is effective in strengthening the digestive system and relieving irritable bowel syndrome.
There is a need for more studies to know how exactly peppermint directly impacts sleep. Although safe, it may interfere with certain medications. If you are taking medicines for diabetes or blood pressure, consult your doctor before taking peppermint tea.  
To prepare peppermint tea just boil 2 cups of water and add a handful of peppermint leaves and leave it for at least 5 minutes.
How Drinks Can Help You Sleep?
All the above-mentioned drinks to help you sleep are safe because they do not contain caffeine, an agent that increases brain alertness and delays the onset of sleep at night.
All the above herbal drinks contain muscle relaxing and sleep-inducing agents like tryptophan, melatonin and can induce feel-good hormones like serotonin and dopamine. Potassium, magnesium, and essential vitamins in these drinks are also known for regulating mood and relaxing the body muscles and brain. Hence, these drinks make you sleepy and improve your sleep quality.
What Drinks Should You Avoid Before Bed?
There are some drinks that work as stimulants and delay the onset of sleep or prevent restful sleep at night. So, bedtime drinks you should avoid are -
Caffeinated teas (black tea or green tea)

Sugary and energy drinks 

Coffee

Alcohol

Soda
A high intake of sugary and caffeinated drinks is associated with short sleep duration with implications for physical health. Drinking excess water or alcohol causes fragmented sleep by increasing the need to urinate at night.
Best Time to Drink Before Bed
Drinking any fluids right before bed can increase the need to urinate frequently. To prevent waking up in the middle of the night avoid drinking at least two hours before sleeping. Urologists also recommend children to avoid drinks 1-2 hours before bedtime. 
Poor quality sleep or delayed onset of sleep is a common problem for most people. Taking homemade, delicious drinks that would help you sleep better are the safe option. Ashwagandha tea, cherry juice, and almond milk are some of the relaxing drinks to take before bed. You can prepare them in less than five minutes.
Disclaimer: This website does not offer medical advice nor professional medical services; rather, it is provided solely for educational, informational, and/or entertainment purposes. Individuals seeking medical advice should consult a licensed physician. The information provided should not be used for diagnosis or treatment of any condition, disease, or injury. When you have a medical condition, you should always talk to licensed doctor or other certified medical professional. You should never delay seeking professional medical advice or treatment based on the contents of this website. Call 911 or immediately go to the nearest emergency room if you think you may have a medical emergency. The contents of this website are provided "as-is", Dreamcloud Sleep and its parent, subsidiaries, affiliates, employees, contributors disclaim any warranty of the information contained herein. Please contact support@dreamcloud.com to report any errors, omissions, misinformation, or abuse.
Shop Our Most Popular Bedroom Must-Haves