What Are the Best Thread Count Sheets to Buy
Posted By DreamCloud on Feb 27, 2018
The best thread count sheets come in many shapes and sizes. From new synthetic polymers to microfibers, to classics like Egyptian Cotton, they all have their strengths and weaknesses. One thing they all have in common — they're only as good as the mattress you put them on (you knew we'd say that, didn't you?). But what are the best sheets on the market? We're here to help you out on your quest for the best bed sheet to leave you in blissful sleep. 
A High Thread Count Sheet is the Perfect Compliment to a Great Mattress
So You've just had your DreamCloud mattress delivered (and if not, why? Check out what everyone else is raving about). It's the perfect mix of support and luxury, especially if you opted for the White Glove Delivery Service. With a bed like this, it's easy to see why you'd want high thread count sheets to top it all off to create the ultimate sleep space. 
To put it another way, you wouldn't buy a brand new car and then skimp on the wax, so why do that in something that you sleep on every night? It's not just a luxury; great sheets are a hygienic and smart way to improve your sleep hygiene. We took a look at some of the best sheets to pair with your new mattress so that you can truly have rest that feels like you're lying on a angel wings.

Higher Thread Count Doesn't Mean Better Quality – Look at the Material First
The one thing that everyone seems to know about sheets is that the higher the thread count, the better quality of the mattress — even comedian Aziz Ansari has a bit about it. This is true, but only within reason. Basically, anything with a thread count of 400 or better isn't necessarily going to feel better. That's not just us, saying that, Consumer Reports put out an article this year saying the exact same thing. What's more important is the type of cotton that you're buying. Look for Egyptian, Pima, or Supima, those are all long-fibered blends that will guarantee the softest feeling when you're tucking yourself in at night, and at a slightly lower price point than typical "luxury" sheets.
Verztek's Bella 1,200 thread count sheets are made of Egyptian cotton and are the epitome of softness. Not only that, the breathability of Egyptian cotton means that you'll be able to stay cool, even on the most sweltering summer nights. This luxury comes at a price, the Verztek Bella represents the priciest sheets on our list. They do come with two standard pillowcases so that your head won't feel left out of the soft luxury that your body is feeling.
Wamsutta's Dream Zone 750 thread count sheets may be a little lighter on the thread density, but more than hold their own when it comes to quality of materials. Their long extra long Pima fibers mean that you're getting a sheet that's as durable as it is comfortable. It also means that they get more comfortable after every wash. Another benefit of these sheets is Wamsutta's flexibility. They offer over ten different styles and colors of sheet, making sure that you'll have an option for your bedroom no matter what your style.
Brands: Verztek's Bella, Wamsutta's Dream Zone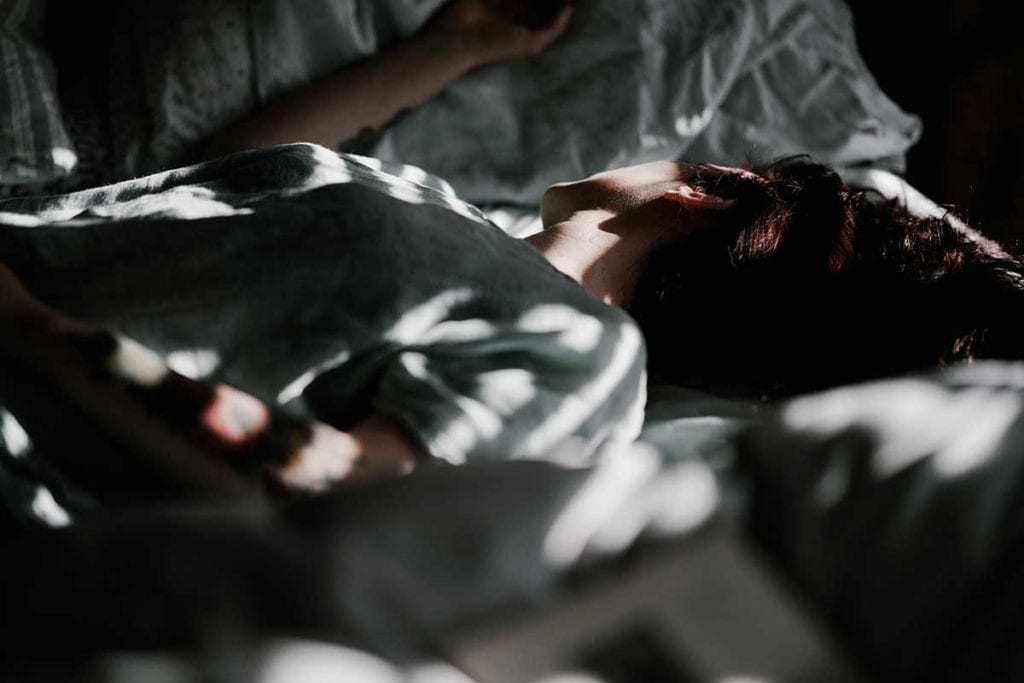 For a High Thread Count Without Breaking the Bank Try MicroFiber
It's easy to get fooled when you go into a bedding store by the high prices. Higher prices automatically mean a better product, right? Wrong. The internet has become many things, but perhaps best of all it's become the great equalizer when it comes to price points on just about anything.
Sometimes you want a great deal on thread count without spending a ton of cash. Perhaps the biggest innovation in recent years is the addition of microfibers to the thread count game. Most microfiber bed sheets are made from polyester, which tends to retain the softness of other materials, but for a fraction of the cost. If you're looking for a high thread count sheets, but aren't willing to totally break the bank, then these might be the ones for you.
The Sweet Home Collection is the perfect example of a polyester high thread count sheet that cleans easily and – most importantly – comes at a reasonable price point. Customers point to its softness and wrinkle resistant properties as their favorite part about the Sweet Home Collection.
Ebern Designs' Corbin 1,500 thread count sheet offers a good alternative which falls somewhere between the priciness of a cotton sheet and the bargain of a microfiber. Their sheets are microfiber, but at a higher thread count, and with a modern design that makes them stylish as well as comfortable. Their hypoallergenic fibers make even the most sensitive allergy sufferers feel comfortable, and their low-ish price is a huge factor for many customers. One note: occasionally consumers report that these sheets aren't quite deep enough for their mattress, which knocks them down a bit in our estimation.
Brands for the Bargain Buyer Thread Counter: Sweet Home Collection, Ebern Designs' Corbin Sheet
Remember, the most important thing is to take the time and find the exact right sheet for you. It never hurts to go to a bedding store and look around for the material that makes you feel the most comfortable. Don't be afraid to walk away if you don't find one that makes you feel amazing. Whether it's a super-high thread count or a material that's just right for you, bedding is a statement that's as individual as the person who buys it. You're going to spend a third of your life wrapped up in it, so you may as well make it tantalizing, comfy, and above all, a great place to sleep. 
Know what pairs well with just about any sheet? The DreamCloud mattress. It's super comfy, and when you act today you'll get $200 off your purchase. What are you waiting for? See what everyone is raving about!