6 Simple Bedroom Makeover Ideas to Turn Your Bedroom Into a Luxury Space
Posted By Ian on Sep 24, 2018
Where we sleep is an expression of our personality. When we have a good space, a luxury bedroom, it's amazing and sleep finds us easily. It's when our room feels stale, boring, or cluttered that it's time for a bedroom makeover. Doing it not only will change our sleep, it makes for an inviting space that you and your partner will not just sleep, but want to hang out in.
So where do you start? Obviously, you want something sleek, modern, and luxurious, but unless you go in with a good plan, you're probably going to end up with a room that's a hodgepodge of conflicting taste and style. Don't worry, we're here to guide you step by step through your bedroom makeover. Stick to these simple and easy to follow rules and you're sure to have the luxurious bedroom space that you deserve.
Pick a Unified Theme and Stick to It  — The 60/30/10 Rule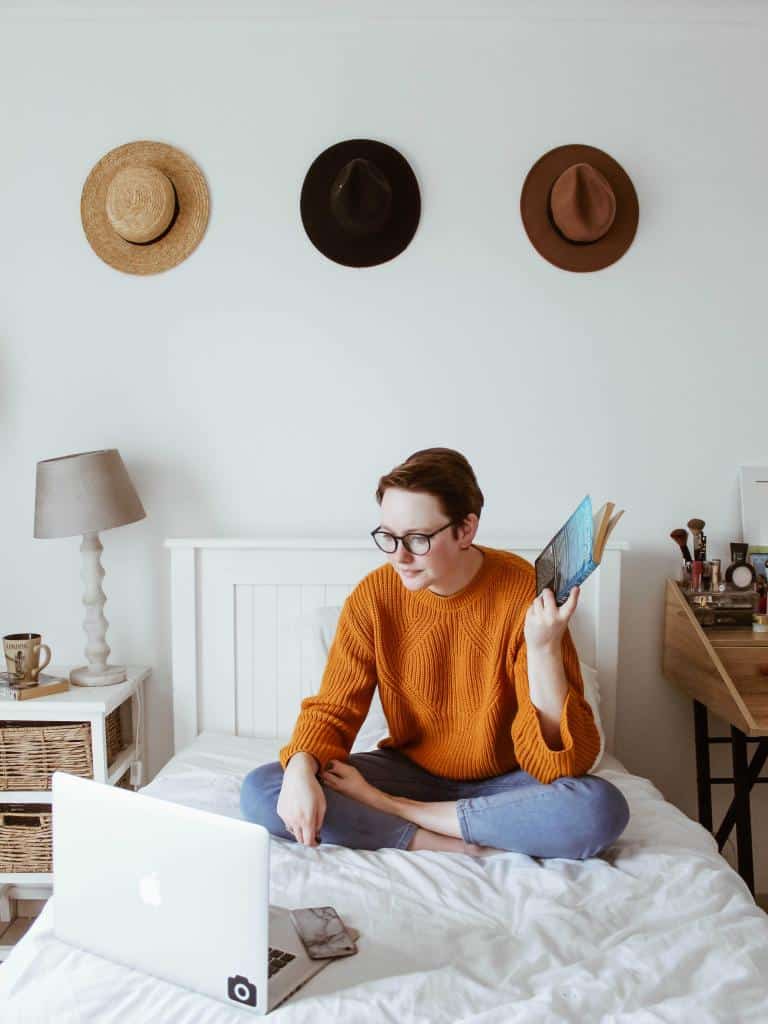 This one seems easy, but it's one of the hardest bedroom makeover tenants to keep. This means coming up with a game plan before you head to the hardware store. This means picking out a color scheme. Color wheels are cheap and helpful and can be found at most hardware or paint stores.
A quick tip to remember is the 60-30-10 rule used by tons of professional interior designers. It basically means that 60% of your room should be its primary color, 30% should be a secondary color, and 10% an accent color. This is a great way to create a visual symmetry that won't look cluttered or gross. We recommend neutral and lighter earth colors for bedrooms because they make space seem bright and inviting.
Need Inspiration? Find Your Favorite Object and Center Your Bedroom Makeover Around It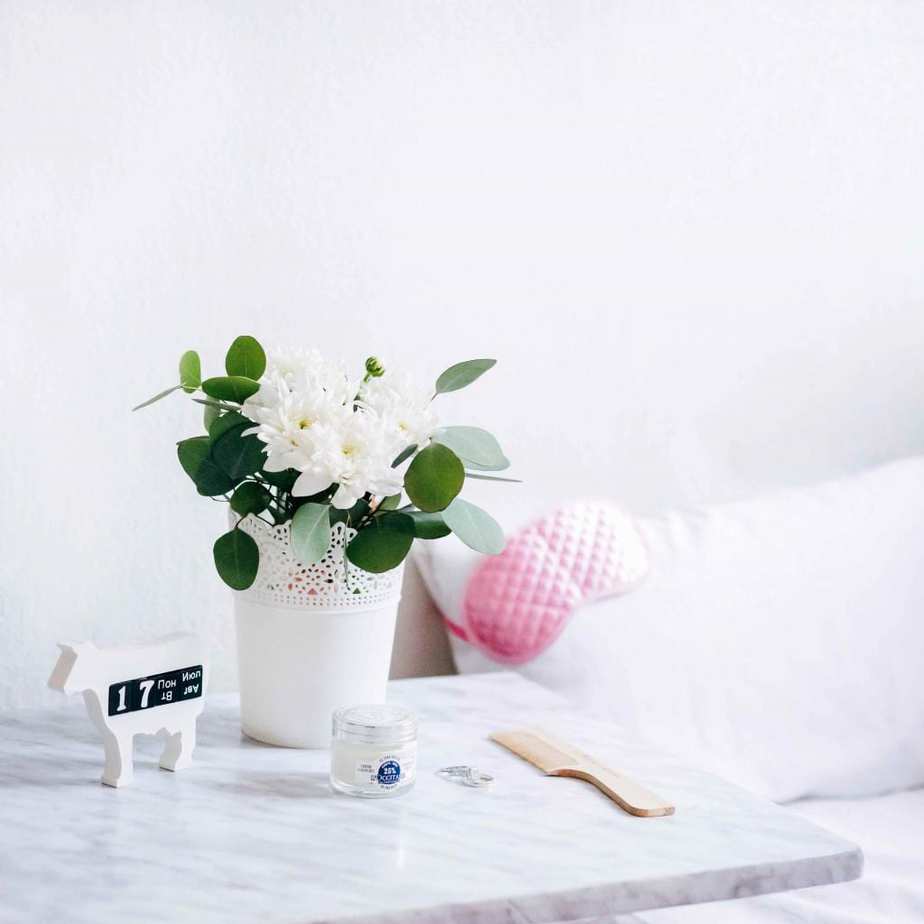 For many people, their favorite object in their bedroom is their, well, bed, but it doesn't have to be! Maybe it's a lamp or a piece of furniture. No matter what it is, pick things that compliment this item and build from there. If your desk has beautiful and rich mahogany tones, try adding some gold to the room to make it pop. If you're into a funky teal vase, grab some ocean tones to help give a beach villa feel for your next bedroom makeover. Find what you love and build around it. It's an easy way to make sure you commit to a theme.
Know How Big Your Bedroom is Before You Move Furniture
This seems self-explanatory, but it's probably worth mentioning that it's best not to go into a bedroom makeover half-cocked by not knowing the exact dimensions of your room and furniture. Maybe you aren't spatially inclined, that's ok. Here's a quick and easy solution. Cut pieces of paper in 6 in X 6 in, use those to block out how big your desk, bed, and drawers are. You can then arrange them on the ground to figure out space that you'll actually need. It's a great visual representation, and you'll only have to move heavy furniture one time.
How Do I Arrange My Small bedroom? Keep it Homey
Maybe you have a smaller bedroom that could use some sprucing up? This is typically a guest bedroom or one for the kids. We have a solution: get rid of your stuff and keep it personal. Try to limit your decorations to just a few personal items (think pictures, keepsakes, or an item of family significance). While you may want to create a shrine, just one or two objects is enough to get the point across, and actually strengthens how significant the object is. Something like a baseball or a family desk from the turn of the century is a great way to keep your bedroom makeover homey without it veering into cluttered territory.
Take what you absolutely need (think, "Did I use this this month?) and toss what you don't. It can be hard saying goodbye to your stuff, but you'll sleep so much better with less clutter. Find compact, slick looking storage bins for the rest of what you need. You'll be surprised at how spacious a room feels with this quick bedroom makeover tip.
Modern Bedroom Designs That Work — Go For the Natural Feel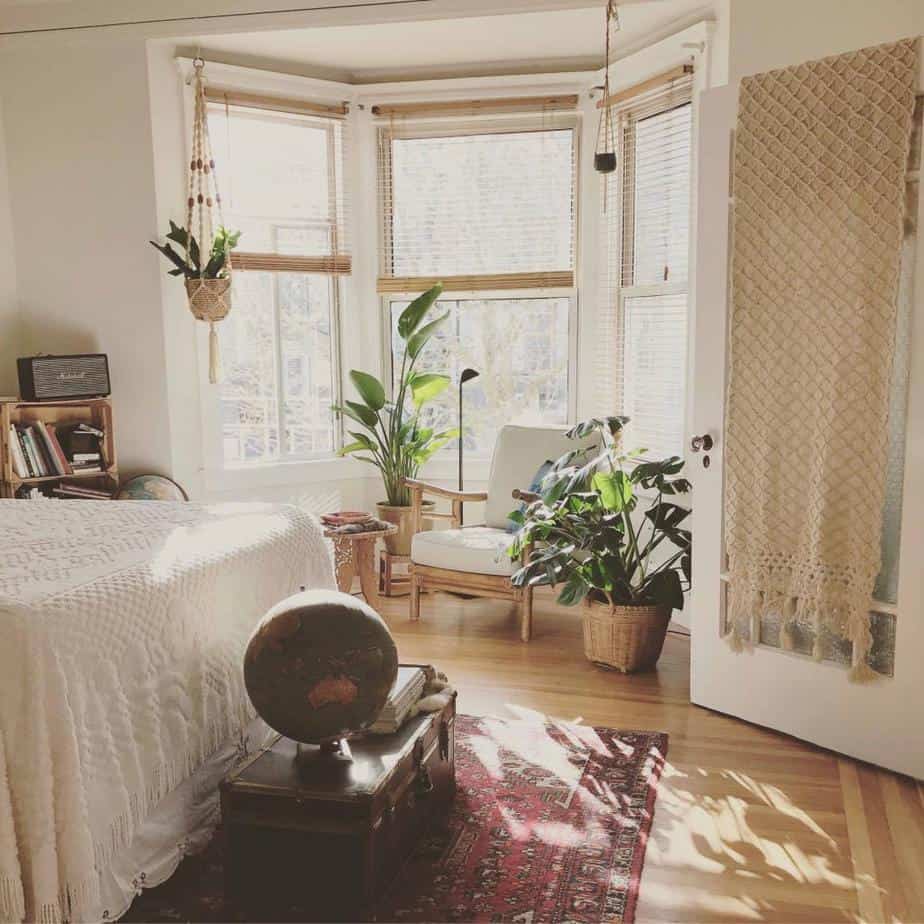 If you're looking for something a bit more modern, then you're definitely going to want to minimize your life. Modern trends in bedroom makeovers trend toward the minimalist, using exposed brick and simple light fixtures to create a space that's uncluttered and easy to look at. These spaces look to make the most of natural light, so if you've got large windows or tall ceilings, this look is especially elegant.
Simple light colored linens and wooden screens or marble bedside tables are a great way to highlight natural light and give your bedroom a simple look without feeling sterile. Try to ditch overhead lighting and only use smaller light fixtures that use low watt bulbs. It should give your room an inviting, soft glow that is super conducive to sleep.
Match Your Theme To Where You Live
If you live in the Rockies, unfortunately, your surfer bungalow probably isn't going to come off right. Similarly, if you're living in So-Cal, you might not want to decorate like a Big Apple apartment. Think about where you live and try to match your style to that. It's not to say that you need to go full-fledged into anything you don't like, but considering architecture, land, and nature that surrounds you goes a long way in creating a visual aesthetic that will last.
Whatever your plans for your bedroom makeover, make sure that you've got a glamorous bed to accompany it. Not only does a DreamCloud make for a conversation piece, it's also the most comfortable and supportive bed you'll ever sleep on. Try one today and receive $200 off your purchase.