Have Questions? Speak With a Sleep Specialist for Expertise & Exclusive Offers
Choosing a new mattress can seem complicated. Springs or foam? Firm or soft? It doesn't have to be difficult. DreamCloud developed an elegantly simple range of hybrid mattresses, designed with your comfort in mind, to suit every type of sleeper. So what do you really need?
At DreamCloud, we're convinced that a great night's sleep starts with the perfect balance.
Individually wrapped steel coils and responsive, cushioning memory foam. 
A firmness rating that's a perfect out of ten.
Cozy-cool cashmere–to help keep you cool when it's hot, and cozy when it's not. 
Our mission is simple: to give you a sleep so good, you don't need your dark roast.
Price (Queen)
Materials
Warranty
Trial
Free returns
Shipping
Firmness (out of 10)
Height
2 Pillows Included*(Full, Queen, King, Cal King)
Sheet Set Included
Mattress Protector Included
DreamCloud
5-layer hybrid
Forever
365 nights
Free returns
Free shipping
6.5
14"
Saatva Classic
$1695*
5-layer hybrid
Forever
365 nights
5
11.5"
$230
$375
$225
Don't just take our word for it…
see what our customers say!
Sleeping on a Cloud
"We sent back a Saatva which was a quality mattress but had poor motion transfer. We feel like we are sleeping on a cloud but we don't sink in too far and the edge is quite supportive for us older people. After 6 weeks, I'm still happy!"
Barbara M.
Verified Buyer
Best choice we ever made.
"Before purchasing this California King, we'd had a Queen Saatva. We began to feel it was a little 'too firm' for us! When it came to getting a new one, I settled on this...and, believe me, it was a BIG decision. But every night when we get into bed we audibly sigh and say, 'This bed is so comfortable!!!'"
K. S,
Verified Buyer
Extremely happy
"Starting with Casper and Purple and exploring to include Saatva, and more, I evaluated ALL of them. This mattress not only fits all my criteria, but also came at an affordable price. I can say this is one of the best mattresses I've ever slept on. Highly recommend! "
Kimberley P.
Verified Buyer
*All DreamCloud customers' views and experiences are entirely their own. DreamCloud makes no health or wellness claims, and you may find that your experience differs from theirs.
Discover the DreamCloud Difference
DreamCloud is a dreamy mix of memory foam and innerspring coils designed to give you the best sleep of your life. Whether you sleep on your side, front, back, or toss and turn all night, our individually wrapped coils adapt to your sleep shape, giving you incredible support. Our gel memory foam cradles pressure points by gently contouring to your body, and keeping motion transfer to a minimum. Our mattress also comes with sheets, pillows, and mattress protector, worth hundreds of dollars. With DreamCloud, you get the full sleep experience. 
What are you getting with Saatva?
Saatva might look great on paper, but even they're not sure it'll stand the test of time. Saatva Classic's warranty is only 15 years, but you're not fully covered for all of those. If anything happens after year 3, they'll charge you a $99 non-refundable fee to process your warranty request. At DreamCloud, we're so sure our mattress is amazing, that we guarantee it

forever.

No hidden fees. Just the most customer friendly policy–if there's something wrong with your mattress, we'll replace or repair it for as long as it's yours.

 

DreamCloud's low-motion transfer technology gives you a sleep so secure you'll bounce out of bed relaxed and refreshed in the morning. Saatva's springs will have you bouncing too, but not the way you want. When one person moves, so does the other. If one of you goes to bed later, or gets up earlier, you're more likely to be woken up sleeping on a Saatva Classic, especially as it has

two

sets of springs. DreamCloud puts an extra spring in your step, not in your mattress.

DreamCloud keeps it simple. Our name is about the kind of sleep you'll get: so Dreamy, it's like sleeping on a Cloud. But Saatva? It's a misspelled principle of Hindu philosophy: Sattva, meaning purity. We don't need to make a sketchy philosophical connection–we let our mattress speak for itself. A premium sleep, at a fair price: nothing purer than that.
**All prices referenced are correct as of 03/07/2022, and do not take into account any offers, discounts or promotions offered by our competitors.


What Makes DreamCloud Special?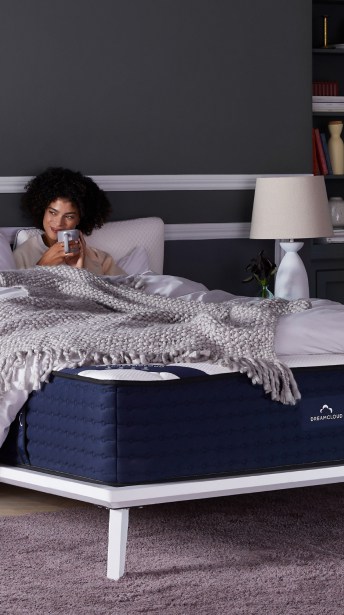 Award-Winning Premium Materials and Comfort
Slumber Search
U.S.News
Best Mattress for Heavy People
2021
Sleep Foundation
Best Mattress In A Box
2021
Business Insider
Best Mattress Overall
2021
Sleepopolis
Best Value Hybrid Mattress
2021
Sleepopolis
Best Mattress For Hot Sleepers
2021
Mattress Nerd
Mattress Clarity
Best Affordable Luxury Mattress
2021
Health
Best Mattress In A Box
2021
*Dreamcloud has certain affiliate advertising relationships with the above publications. Dreamcloud has no editorial influence over such reviews or awards.
Even Their Customers Aren't Happy.

Check out these reviews from Saatva's website.

Terrible!
My wife told me not to order a mattress online and I wish I would have listened. I'm not upset about the mattress because it was never delivered. The delivery company canceled due to weather and told me they would call next day. I had to contact saatva to let them know they were very accommodating. I was told we would have it the next day. No. Delivery company calls and tells me 4 days later is when they would be in my area. Your delivery company represents you!!
Kevin E.
From saatva.com
I'm not too happy
My husband insisted on purchasing a mattress online because of the great reviews and we got it several months ago. He kept telling me I would get use to our new Saatva mattress. My chronic back pain is even worse now. I don't get much sleep because of the pain. My husband loves it but he doesn't have back pain issues. After several months I feel it is too hard and has no give to it
Jean
From saatva.com
No good for us
It took me awhile to write this because I really wanted this mattress to work, but it didn't. We have had it for almost 4 years and both my wife and I wake up with back pain every morning. We tried many different pillows but nothing helps. I'm sure this is good for some people, but it did not help us. We would nRead more about review stating No good for usot buy this again.
Critical Z.
From saatva.com
*All DreamCloud customers' views and experiences are entirely their own. DreamCloud makes no health or wellness claims, and you may find that your experience differs from theirs.
"DreamCloud is incredible."
Your words, not ours. Well, ours too.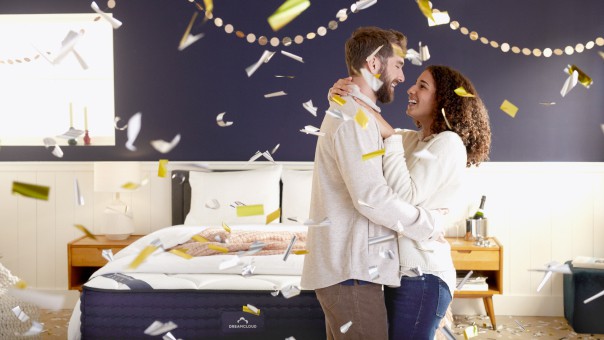 "You won't be disappointed. Perfect firmness, but soft enough for great nights of sleep. Love that you won't feel your partner turning over or getting out of bed during the night. Love my new mattress!"


Linda F., Verified Buyer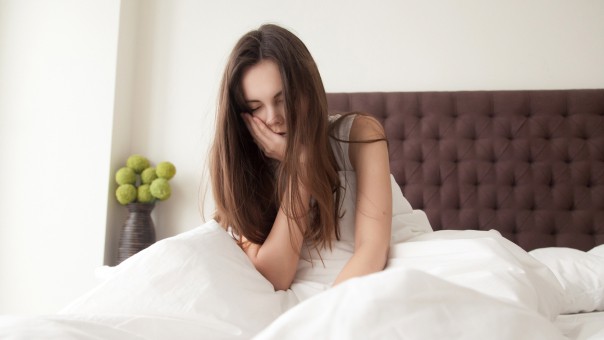 "This mattress really exceeded all my expectations. I was totally wary of ordering a mattress that comes in a box but it really is incredible. It is so comfortable with the perfect amount of firmness and softness. I love my new mattress."


Christian J. Verified Buyer
A Supreme Sleep at a Fair Price, or Paying A Lot of Extraa Caash? It's No Contest.