Have Questions? Speak With a Sleep Specialist for Expertise & Exclusive Offers
Choosing a new mattress can seem complicated. Springs or foam? Firm or soft? It doesn't have to be difficult. DreamCloud developed an elegantly simple range of hybrid mattresses, designed with your comfort in mind, to suit every type of sleeper. So what do you really need?
At DreamCloud, we're convinced that a great night's sleep starts with the perfect balance.
Individually wrapped steel coils and responsive, cushioning memory foam. 
A firmness rating that's a perfect out of ten.
Cozy-cool cashmere–to help keep you cool when it's hot, and cozy when it's not. 
Our mission is simple: to give you a sleep so good, you don't need your dark roast.
Price (Queen)
Materials
Warranty
Trial
Free returns
Shipping
Firmness (out of 10)
Height
DreamCloud
7-layer construction
Forever
365 nights
Free returns
Free shipping
6.5
14"
Purple Hybrid
$1,995*
5-layer hybrid
10 years (limited)
100 nights
5
11"
$134
$109
$99
Don't just take our word for it…
see what our customers say!
Glad I gave it a try!
"I have had 2 other memory foam mattresses in the past 10 years: a Casper that served me well for over 7 years before finally starting to sag, and a Purple that didn't last a year without causing me more back pain than I started with. I loved my DreamCloud from the very first night. I am very glad I gave it a try!"
Abbie B.
Verified Buyer
Amazing!
"We love the DreamCloud Premier. The purchase process was great. We have a Purple mattress in another room and this is by far a better mattress. I will be purchasing another one for my downstairs bedroom. These are amazing!"
Troy D.
Verified Buyer
So fantastic
"I was a bit unsure for the first week as I've never had a mattress more on the firm side, but I haven't slept this well in years. Delivery was smooth and easy, and very happy with the price point. I had bought Purple before, which cost nearly twice as much."
Matthew R.
Verified Buyer
Discover the DreamCloud Difference
DreamCloud is a dreamy mix of memory foam and innerspring coils designed to give you the best sleep of your life. Whether you sleep on your side, front, back, or toss and turn all night, our individually wrapped coils adapt to your sleep shape, giving you incredible support. Our gel memory foam cradles pressure points by gently contouring to your body, and keeping motion transfer to a minimum. Our mattress also comes with sheets, pillows, and mattress protector, worth hundreds of dollars. With DreamCloud, you get the full sleep experience.
What are you getting with Purple?
We

know

you've heard of them. When you buy a Purple mattress, you're paying for their amazing marketing. You can be sure you've seen Purple in commercial breaks, popping up between your favorite shows, looking… well…

purple

. But expensive marketing doesn't mean a good night's sleep. Word about DreamCloud gets out because a sleep this sensational needs to be shared.

Purple's signature GelFlex Grid has been used in critical care hospital beds for more than 20 years, but we've never thought of hospital beds as particularly comfortable or luxurious. Their bed feels super bouncy when you lay on it. That may be helpful for healing in the hospital, but you might end up being bounced right out of bed every time your partner rolls over.

Purple's Hybrid will set you back a whopping $2,095. You'll spend more money to get less: a shorter trial period and warranty. With DreamCloud, you get a premium mattress with a 365-night trial, Lifetime Warranty, and amazing quality sleep accessories included. You could save enough for a really nice vacation. We know what we'd prefer!
**All prices referenced are correct as of 11/01/2023, and do not take into account any offers, discounts or promotions offered by our competitors.


What Makes DreamCloud Special?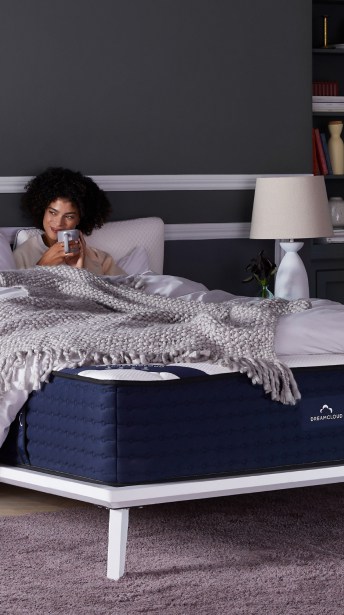 Award-Winning Premium Materials and Comfort
Slumber Search
U.S.News
Best Mattress for Heavy People
2021
Sleep Foundation
Best Mattress In A Box
2021
Business Insider
Best Mattress Overall
2021
Sleepopolis
Best Value Hybrid Mattress
2021
Sleepopolis
Best Mattress For Hot Sleepers
2021
Mattress Nerd
Mattress Clarity
Best Affordable Luxury Mattress
2021
Health
Best Mattress In A Box
2021
"DreamCloud is incredible."
Your words, not ours. Well, ours too.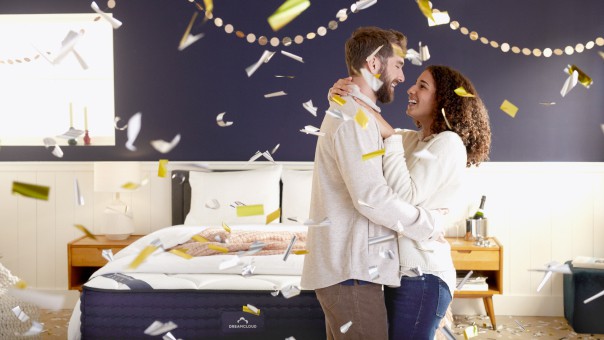 "You won't be disappointed. Perfect firmness, but soft enough for great nights of sleep. Love that you won't feel your partner turning over or getting out of bed during the night. Love my new mattress!"


Linda F., Verified Buyer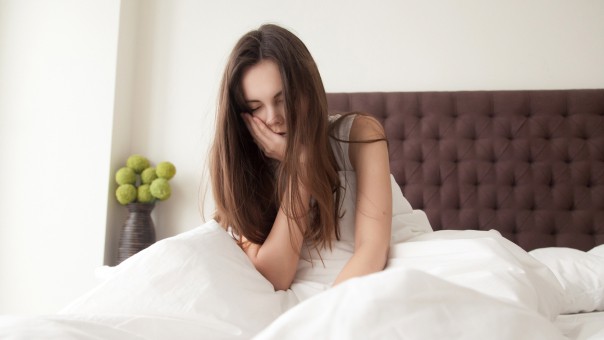 "Everything about ordering 'a bed in a box' online made me nervous! But my experience was fabulous and fun! These mattresses and pillows are the most comfortable I've ever tried. I could not be happier. I would do it all again in a heartbeat."

Debra G., Verified Buyer
The luxury experience, or a hospital bed?
There's no contest.