Have Questions? Speak With a Sleep Specialist for Expertise & Exclusive Offers
Choosing a new mattress can seem complicated. Springs or foam? Firm or soft? It doesn't have to be difficult. DreamCloud developed an elegantly simple range of hybrid mattresses, designed with your comfort in mind, to suit every type of sleeper. So what do you really need?
At DreamCloud, we're convinced that a great night's sleep starts with the perfect balance.
Individually wrapped steel coils and responsive, cushioning memory foam. 
A firmness rating that's a perfect out of ten.
Cozy-cool cashmere–to help keep you cool when it's hot, and cozy when it's not. 
Our mission is simple: to give you a sleep so good, you don't need your dark roast.
Discover the DreamCloud Difference
Price (Queen)
Materials
Warranty
Trial
Free returns
Shipping
Firmness (out of 10)
Height
DreamCloud
7-layer construction
Forever
365 nights
Free returns
Free shipping
6.5
14"
Puffy Lux
$1499
6-layer hybrid
Lifetime
101 nights
5
12''
DreamCloud is a dreamy mix of memory foam and innerspring coils designed to give you the best sleep of your life. Whether you sleep on your side, front, back, or toss and turn all night, our individually wrapped coils adapt to your sleep shape, giving you incredible support. Our gel memory foam cradles pressure points by gently contouring to your body, and keeping motion transfer to a minimum. Our mattress also comes with sheets, pillows, and mattress protector, worth hundreds of dollars. With DreamCloud, you get the full sleep experience.
What are you getting with Puffy?
Why does a Puffy cost so much more?

You get a whole year to try out a DreamCloud (compared to just 101 days with a Puffy). And the DreamCloud Queen is 2 inches deeper than a Puffy. So, the folks at Puffy are charging

nearly twice

the

money

for less mattress? That's a huge difference for no obvious benefit. With DreamCloud, you get a luxury hybrid mattress, without the puffed up price.

Puffy may not be ideal for larger folks.

A softer style mattress, with only a 5/10 firmness rating, could be a problem if you're a little heavier. Sleep experts may recommend firmer mattresses for bigger bodies, because a soft mattress may not provide adequate support. This may lead to discomfort and a poor night's sleep.
**All prices referenced are correct as of 11/01/2023, and do not take into account any offers, discounts or promotions offered by our competitors.


What Makes DreamCloud Special?
Don't just take our word for it…
see what our customers say!
A "DREAM"
We originally got a Puffy Lux Mattress but it was way too soft. When you would sit on the side of the bed, it would collapse. So we returned it and got the DreamCloud! Wow! What a huge difference. We absolutely LOVE it! The perfect mix between firm and soft!
Linda P.
Verified Buyer
Love it!
We are loving this mattress so far. I needed something firm that would support me without the sinking feeling, as I have some extra pounds in the lower half of my body. It is on the firm side with great support. I don't sink in, yet it still feels like there is a puffy softness that cradles me.
Tina M.
Verified Buyer
I Love DC
We chose the Premiere. It's the "Goldilocks" mattress. Not too firm, not too soft...JUST RIGHT! Supportive and firm, but still soft enough to be comfy. Works for me and my husband! We have had Tempurpedic, Sleep Number, Purple, and many others and we are thrilled with the DreamCloud...would purchase another!
Jay M.
Verified Buyer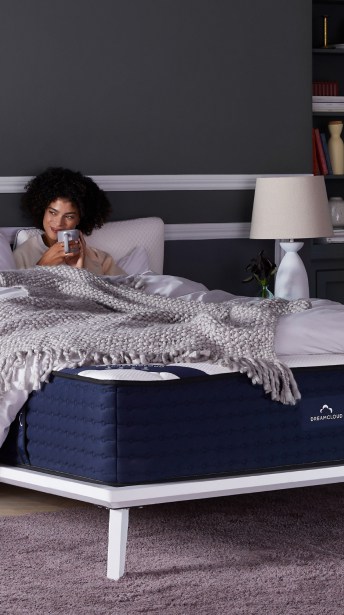 Award-Winning Premium Materials and Comfort
"DreamCloud is incredible."
Your words, not ours. Well, ours too.
Slumber Search
U.S.News
Best Mattress for Heavy People
2022
Sleep Foundation
Best Mattress In A Box
2022
Business Insider
Best Mattress Overall
2022
Sleepopolis
Best Value Hybrid Mattress
2022
Sleepopolis
Best Mattress For Back Pain
2022
Mattress Nerd
Mattress Clarity
Best Affordable Luxury Mattress
2022
Health
Best Mattress In A Box
2022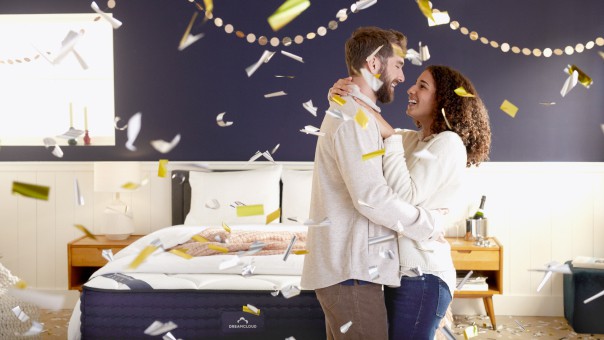 "You won't be disappointed. Perfect firmness, but soft enough for great nights of sleep. Love that you won't feel your partner turning over or getting out of bed during the night. Love my new mattress!"


Linda F., Verified Buyer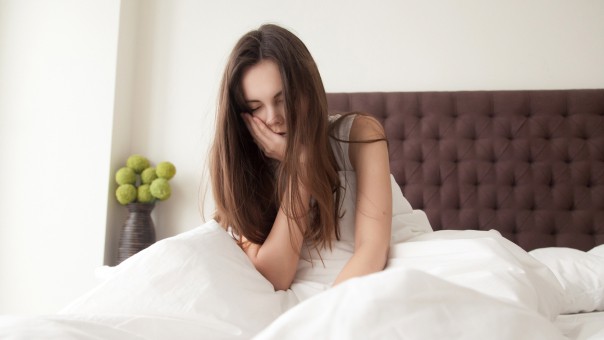 "Everything about ordering 'a bed in a box' online made me nervous! But my experience was fabulous and fun! These mattresses and pillows are the most comfortable I've ever tried. I could not be happier. I would do it all again in a heartbeat."

Debra G., Verified Buyer
The whole sleep experience, or a puff of hot air?
There's no contest.