6 Things You Need To Give Your Bedroom the Ultimate Romantic Makeover
Posted By Chee Gates on Feb 11, 2019
Dinner reservations? Done. Car service? Scheduled. Show tickets? Swoosh.
Romantic bedroom ambiance? Not yet. No worries. These easy decor picks will make sure your bedroom passes the ready-for-romance test.
6. Pressed Velvet Pillow Covers
Fact: You can never have too many throw pillows on your bed (at least we think so). But they can be difficult to keep clean. The fix? These machine-washable pressed velvet pillow covers by West Elm, which can transform any 20-inch pillow into a super-plush accent on your bed. With an extra soft texture and zipper closure, they feel luxurious but are still functional for everyday use. Comes in four pretty colors, like midnight and copper.
A clean and fresh scented room will put you and your partner at ease, so romance can happen. We love this gorgeous candle scented with calming water lily, apple, and pear, set in a frosted jar that will illuminate a dark room. Made from a soy blend, it has a 70-hour burn time and comes with a pretty wooden lid to close the candle between uses.
4. Monique Lhuillier Gwyneth Glass Vase
Where do you put those gorgeous flowers from your mate? In this Monique Lhuillier Gwyneth Glass Vase that comes in two sizes for small or large arrangements. Handcrafted from durable crystalline glass in an elegant silhouette, this vase epitomizes romance and will elevate the look of any room you put it in.
3. Angelica Shag Solid Area Rug From Wovenly
A plush, beautiful rug is the one thing you probably haven't thought of, but consider this: Rugs feel soft and decadent underfoot, and feet are an erogenous zone. We love this Angelica Shag Solid Area Rug from Wovenly because it's hand tufted, touchably soft, and comes in a timeless neutral tone that ties in with any decor. It's a splurge that's definitely worth the investment.
2. Weave Natural Floor Lamp
Lighting is a major factor when it comes to romance — you want to get it right. Standing at about four feet tall, this Weave Natural Floor Lamp features a cylinder-shaped shade made from natural rattan fabric with pine wood accents for a modern yet romantic feel. When lit up, the tweed design of the lamp shade creates a graphic effect that feels charming and sexy.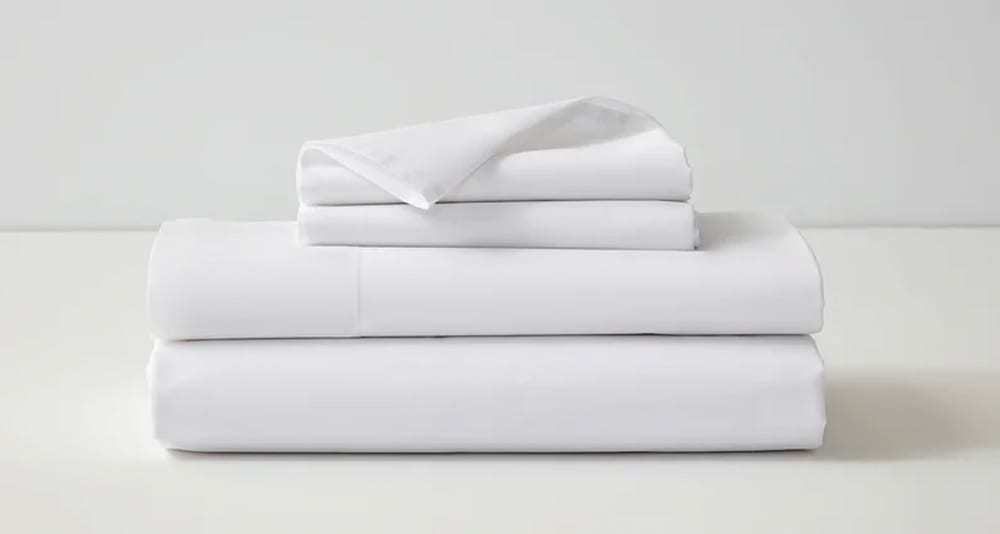 It goes without saying that sheets are a hallmark of romance — nothing feels more inviting than lying down on silky sheets with your mate. And, practically speaking, you'll spend a large part of your relationship in bed. Made from 100 percent organic cotton and a luxurious percale weave that softens with every wash, DreamCloud's sheets have Harlequin romance written all over them. Now that your bedroom is ready for love, you might want to cancel your plans to go out.
$200 OFF YOUR MATTRESS. BUY A NEW BED ONLINE.
Take advantage of our best price deal on a DreamCloud mattress.
Claim $200 Savings >>