Organic Mattress Explained – Everything You Need to Know (2021)
Posted By Syju John on Sep 14, 2020
Organic Mattress Buying Guide: We are living in times where we are essentially focusing on adopting a more organic and natural way of life. Today, organic mattresses too have made their way into our regular lives and are one among the top choices for their eco-friendly and non-toxic nature.
If you too have joined the organic bandwagon and are looking for the perfect organic mattress for yourself, having end-to-end information is bound to help.
The worldwide market for Organic Mattress is expected to grow at a CAGR of roughly over the next five years and will reach million USD in 2023, from million USD in 2017.
What is an Organic Mattress?
The first and foremost affirmation of an organic mattress is its certification. A certified organic mattress is made of organic materials that are made without using synthetic materials and manufactured via a chemical-free process.
One of the best (and most popular) characteristics of an organic mattress is its ability to be durable, biodegradable and hypo-allergenic. Since they are devoid of any chemicals, they also meet the 1633 fire retardant regulations which fortifies their safety for daily use. You will also be reducing your carbon footprint and improving the quality of your sleep and your loved ones.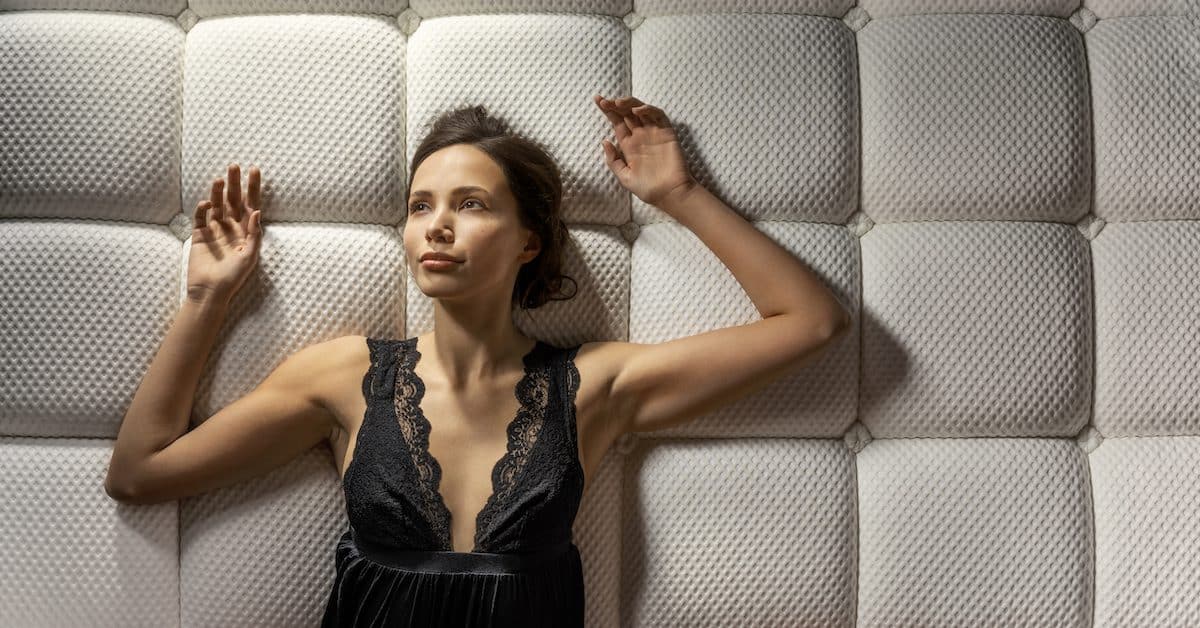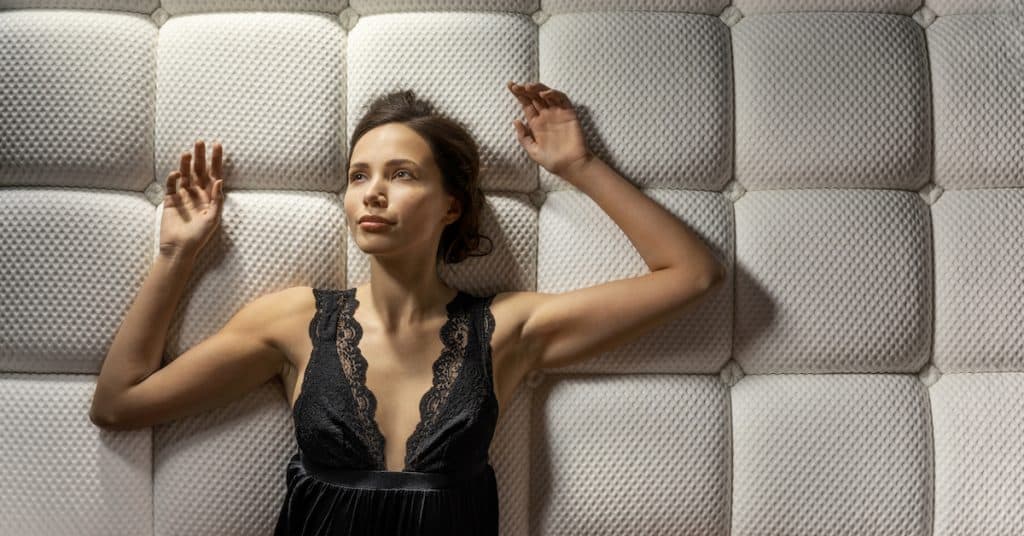 A true-blue green organic mattress comprises of the following:
Plant-based polyfoam and memory foam.
Natural latex.
Fire socks made from cotton, Kevlar, wool or thistle.
Organic fibers like cotton and wool.
You may want to explore Awara Mattresses – our recommendation for an affordable organic mattress.
Types of Organic Mattresses
Criteria for an organic mattress goes beyond certification. It involves materials and the manufacturing process as well. So what are the types of organic mattresses out there?
Latex Mattresses
One of the most common elements found in organic mattresses is the natural latex. There are two types of processed that produce latex:
Dunlop: In the dunlop process, the rubber tree sap is stirred, molded and stem baked. This process is heterogenous and has a frothier substance on top while the accumulated sediment goes down to the heavy bottom. This is most commonly deployed in latex mattresses with core support.
Talalay: In the talalay process, the sap is vacuum sealed and then frozen, followed by a bake which makes the latex light and more uniform in comparison to the Dunlop latex. The talalay is most used in the comfort layer of latex mattresses as well as select hybrid mattresses.
However, the percentage of natural elements must be kept in mind while going for a latex organic mattress as many latex materials are either made from synthetic materials that defeats the purpose.
| | | |
| --- | --- | --- |
| Type of Latex | Natural Composition | Source |
| Natural Latex | At least 95% | Rubber tree sap processed in talalay or dunlop method. |
| Synthetic Latex | 0% | Made from chemicals |
| Blended Latex | 30% to 94% | Combination of synthetic and natural latex. |
Hybrid Mattress
Hybrid organic mattresses connect the eco-friendliness of organic mattresses and the convenience of foam and innerspring mattresses. Hybrid mattresses technically have a coil-based core support and two inches of latex for comfort. However, since these innerspring coils are not eco-friendly, manufacturers consider the second best as they wrap them in organic wool or cotton. Moreover, these spring coils are often recycled which makes the mattress sustainable as well.


Benefits of a Organic Mattress
We spent 1/3rd of our lives sleeping – might as well try our best to do it the healthiest way with organic mattresses. Here are some benefits of an organic mattress to remember when you go mattress shopping the next time.
Chemical Free: Organic mattresses are grown and manufactured devoid of any synthetic materials and chemical processes. Materials like organic cotton, wool are grown without chemical intervention and used in the process of manufacturing organic mattresses.
Hypo-Allergenic: Organic mattresses are devoid of synthetic materials which makes them the go-to mattress for people with respiratory issues and allergies. In fact, 100% organic wool is naturally resistant to fungus, dust mites, mold, bacteria, bedbugs and other allergens.
Durability and Above-Average Lifespan: Made from natural materials, organic mattresses do not break down easily, unlike their synthetic counterpart, which makes them more hardy and durable. For instance, wood fibers, used in the production organic mattress, can be stretched up to 50% when dry and 30% when dry and still regain its original shape. On the other hand, wool's natural elasticity makes it extremely durable and less prone to breakage while organic cotton is strong and extremely durable. The combination of these naturally robust materials makes the organic mattress durable and long-lasting.
A Naturally Cooler Sleeping Surface: Since organic mattresses are made from natural and breathable materials, the air supply within the materials is in its most natural form which cools the mattress effectively whilst creating effective air pockets that retains this coolness. This regulates the temperature and ensures a cool night sleep.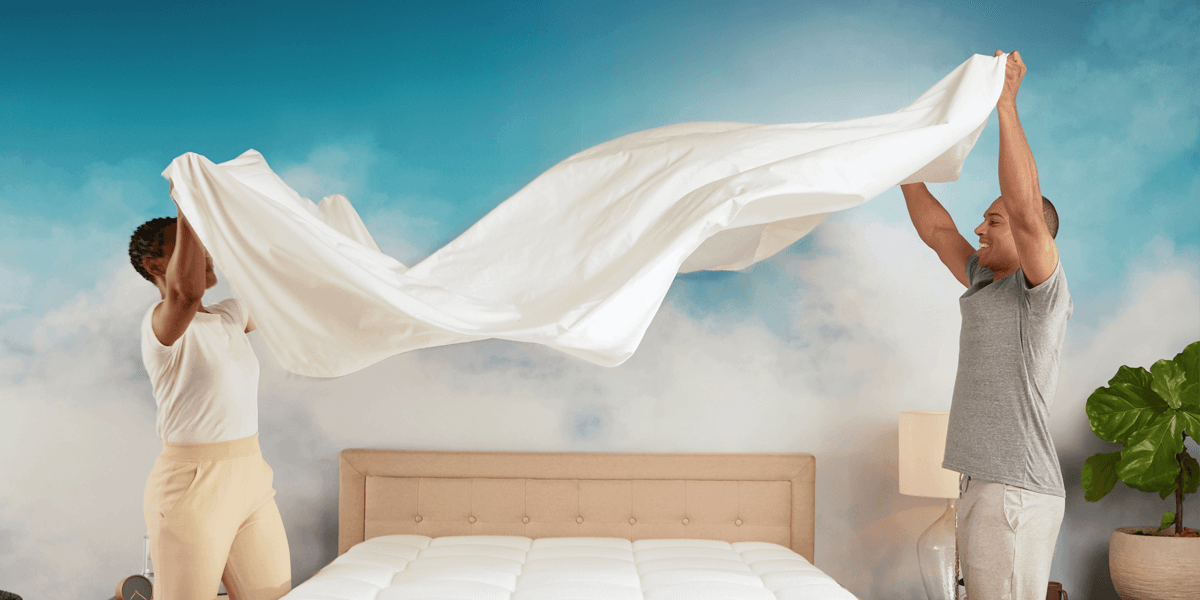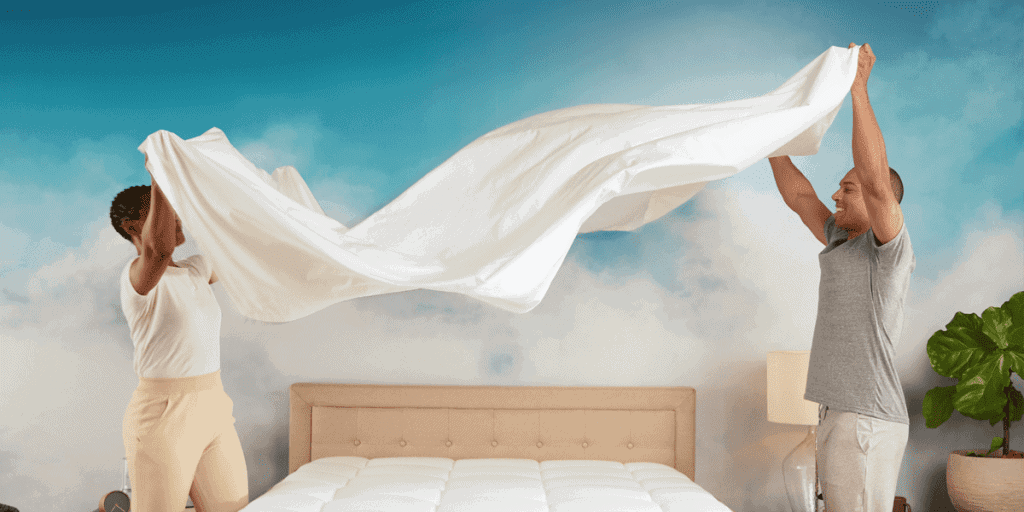 Fact: What should your organic mattress be free off? Ozone depleters, heavy metal, CFCs, leads, formaldehyde, PBDEs, phthalates regulated by the CPSC and flame retardants.
Sustainable Mattress Vs. Organic Mattress
Certifications to Look For in Your Organic Mattress
While it is easy to get confused between an organic and a conventional mattress, you can make the process easier by looking for any of the following certifications to affirm that your purchase is right on track.
Here are the certifications that your organic mattress should bear.
GOLS – Global Organic Latex Standard – This is a standard regulation for the natural rubber used to make organic latex. This certification ensures that the entire process, right from the acquiring the material from the rubber plantation to the manufacturing plant and to creating the finished product must comprise 95% certified raw organic material.
GOTS – Global Organic Textile Standard – This is an internationally recognized organic standard for textiles including fabric of your clothes and as well as for your mattresses . This certification ensures that the organic status of your mattress fabric is tofaturingp notch and integrated right from the start, from harvesting the raw materials to the process manufacturing and dispatching the final products. It is considered one of the toughest certifications of all.
Oeko-Tex Standard 100 – This is an international third-party certification program that checks in for more than a hundred toxic elements in the fabric, including your mattress – these substances include banned colorants, formaldehyde and heavy metals.
MADESAFE – This is yet another tough to pass and rigorous certification which ensures no harm to the environment, animals and humans. If your mattress is certified by MADESAFE, it has undergone a stringent checking for known toxins, heavy metal, toxic solvents, endocrine disruptors, carcinogens, neurotoxins, harmful VOCs and flame retardants. Not all mattress brands pass its strict regulations.
GreenGuard Gold – This standard regulation focuses on the air quality standards and checks in on the products quality in indoor spaces to ensure that it does not emit chemical toxins. This regulation is great for situations when accounting sensitive users like children and the elderly.
CertiPUR -US – CertiPUR-US is a certification regulating conventional polyurethane foam, checking on the levels of VOC present in your mattress. It ensures that your mattress is free from (most) flame retardants as well as ozone deleters, mercury, formaldehyde and other heavy metals.
The Global Recycled Standard – This is the certification from Textile Exchange which ensures that the final product has been made using sustainable and eco-friendly materials.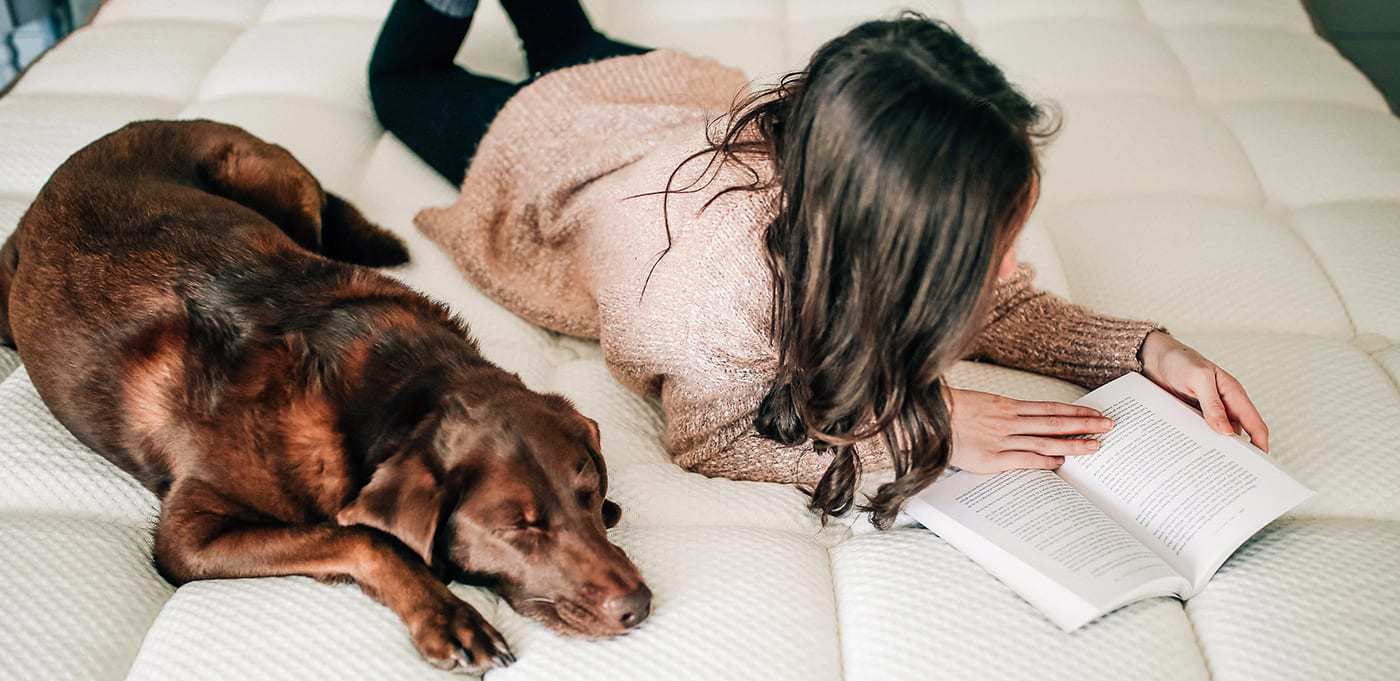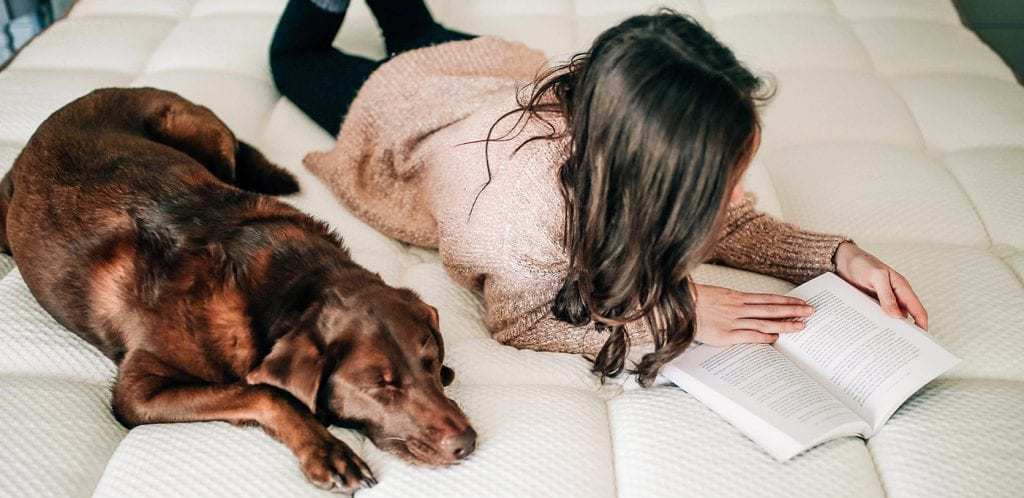 Step-by-Step Buying Guide
If you finally clamped down on the idea of getting an organic mattress for yourself, you need to answer the following questions:
Does the mattress comply with your eco-consciousness?
In addition to being eco-friendly, does it check the conventional mattress criteria like firmness, durability and construction to ensure good sleep quality?
Is it organically certified?
Is your retailer clear about the materials used in your organic mattress' manufacturing?
Apart from materials, you also need to know if an organic mattress will suit your sleeping style and overall lifestyle.
Sleeping Position and Comfort Level
Since it is difficult to The easiest way to know if an organic mattress is for you or not is to understand its compliance with your sleeping style.
Side Sleepers: Side sleepers require a mattress that alleviates the tension of pressure points like shoulders and forearms and distributes across the surface. With a medium firmness (7 out of 10), the organic mattress is perfect for side sleepers as it provides the right amount of support and comfort without any strain.
Stomach Sleepers: If you prefer sleeping on your stomach, going for a firm organic mattress is advisable as it provides a natural alignment for your spine and supports it to provide your body with quality and uninterrupted sleep.
Back Sleepers: Slightly medium to firm organic mattresses are a great choice for those who want to support their neck and spine while sleeping.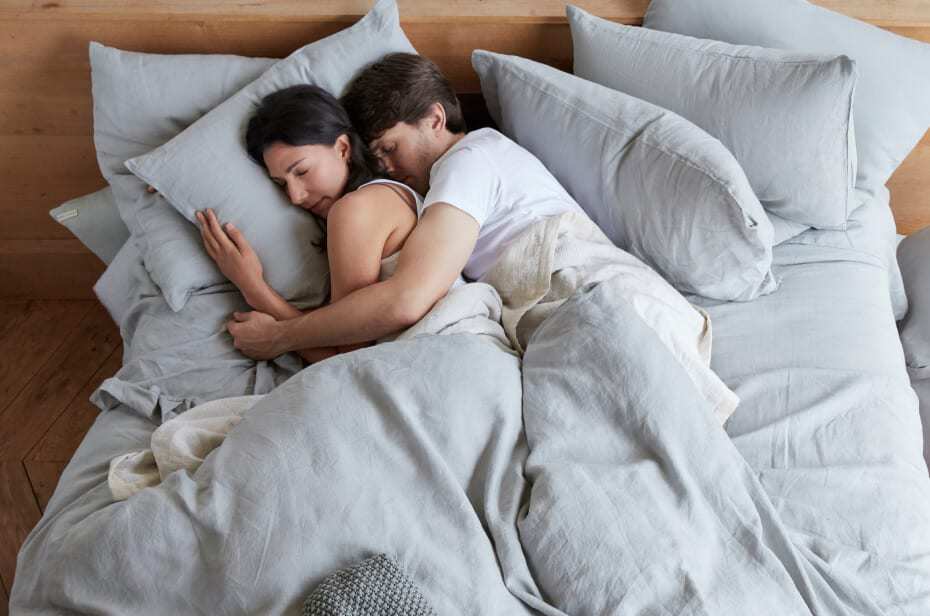 Price Range and Lifespan of Your Organic Mattress
Being a well-informed consumer is half battle won. In order to buy the right organic mattress for yourself, you need to know its price range and whether it is worth the price tag in the form of its durability and lifespan.
A typical queen size organic mattress costs around $1300 to $1900 but often varies based on the process deployed, materials used for manufacturing as well as the brand. However, an organic mattress will always be more expensive than a non-organic one.
Speaking of price variations, the cost of your typical organic mattress also depends on its lifespan and durability. Latex organic mattresses are more likely to last in comparison to hybrid mattresses. A natural mattress can last for at least 7 to 8 years on an average. However, if made from substandard materials, the number can drop down drastically.
Pros and Cons
Pros
Sustainable and Biodegradable: By going for an organic mattress, you are reducing your carbon footprint since these mattresses are both sustainable and biodegradable, thanks to the materials used and the chemical-free process involved. In fact, natural latex is a sustainable process in which the material is tapped from trees in the form of natural sap which is extracted from the bark that eliminates the need to cut them. This creates a sustainable symbiosis between the sap and sleep.
Safer Choice: Unlike the conventional mattresses, organic mattresses do not use chemical substances, nor do they undergo chemical processes which makes them safe to use. Moreover, it mimics nature's way of sleeping which paves way for quality sleep.
Cons
Higher Price Tag: The original organic mattresses are certified and made from hard to procure organic materials. This automatically ups the cost. Infact, certifications like GOLS and GOTS push the number even further up.
Less Choices: Original organic mattresses are not as widely available as the conventional non-green mattresses. This limits the choice for customers and the purchase activity becomes even more difficult for those with latex allergies or are looking for specific firmness.
FAQs
How much does an organic mattress cost?
The quality of the mattress varies from one brand to another, as well as the materials used and manufacturing process deployed. However, there is no doubt that an organic mattress costs more than a conventional non-organic mattress. You can expect to spend between $1,300 and $1,900 for a Queen-size organic mattress on an average.
Will my organic mattress sag?
The common rule of thumb is that a mattress with comfort layers less than two inches is bound to sag at some point. So if your organic mattress has two layers of natural latex surpassing the two inch mark, this will make it less likely to sag. However, in many cases, organic mattresses, in addition to the natural latex layers also have a thin layer of memory foam which may lead to sagging in the future. Make sure that you question your retailer about it before purchase.
Are certifications important for an organic mattress?
Without a doubt. This helps you ensure that your mattress is free from chemicals and adheres to the stringent rules of healthy sleep.
Can I avail sleep trials with organic mattresses?
While most brands offer a trial period, it is better to ask your retailer and clarify. Brands like Dream Cloud offer 365 day & night sleep trials.