Five Signs that a Chiropractic Treatment Could Benefit You (Plus One Bonus Tip)
A bad, inflamed back is a terrible feeling. It can prevent you from your favorite exercise, decrease your sleep, and decrease your overall quality of life. For those in need, chiropractic treatment can be a huge blessing. Here's the thing: you don't have to wait until your back feels like an out-of-whack mess to go to the chiropractor. There are a few tell-tale signs to look for when you're figuring out if you need to get an alignment, a touch-up, or just a quick massage.
We've compiled a list of those symptoms and lifestyle choices that could put you at risk for joint trouble. Here are five simple ways to let you know you could see use the benefits of chiropractic treatment.
You Sit for Long Periods or Perform Repetitive Motions at Work
Most of us have office jobs which require sitting for many hours, typing on a computer and using our phones. While this may be fulfilling mentally and economically, it often leaves a lot to be desired for our posture, spinal health, and joints. Sitting hunched over a keyboard often results in poor posture and unwanted pressure on your spine and neck. A chiropractor will be able to relieve the pressure built on those sensitive areas of your body, and ensure that your spine is properly aligned so that you don't run into more serious problems later. One of the benefits of chiropractic treatment rarely talked about is that it's actually a wonderful preventative measure, allowing you a higher quality of life and better spinal health before injury occurs.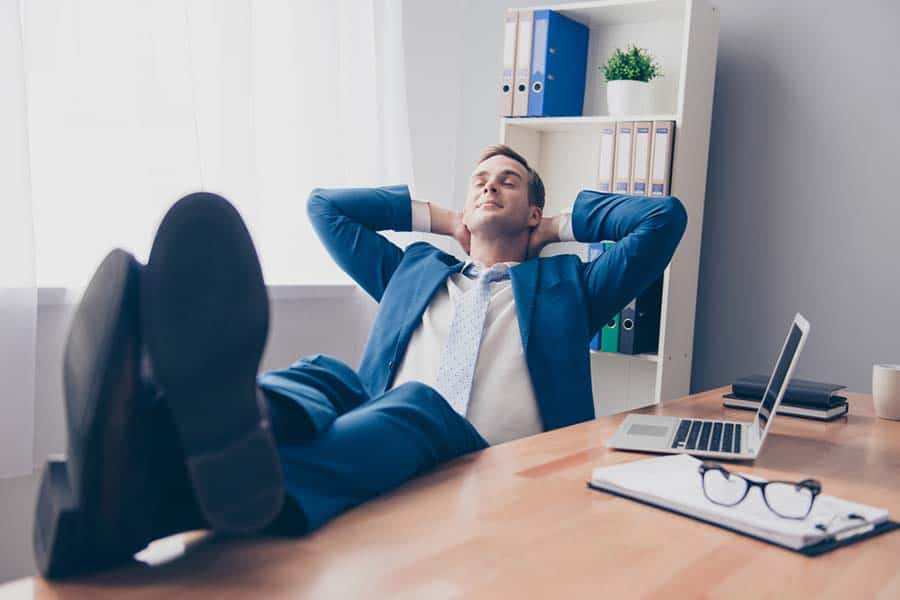 Weakness or Tingling in Your Legs
Sometimes lower back pressure doesn't always manifest in pain. Occasionally a pressured nerve will result in weakness or a tingling feeling in the legs. This can progress to sharper pains as the pressure increases. If you've seen a physician and a physical therapist, but haven't seen any change, you could see the benefits from chiropractic treatment in just a few short treatments. Chiropractic treatment will increase circulation to those areas, and minimize the effects of subluxations, minor misalignments of the spine that can cause nerve damage. Seeing a chiropractor in these instances should give you the relief you need.
Tension Headaches and Migraines
It might sound crazy, but many headaches and migraines are caused by poor circulation. One of the benefits of chiropractic treatment is a discernible improvement in how our body circulates blood throughout the nervous system. It can remedy headaches, migraines, and other tension by realigning the spine and minimizing the effects of subluxations. If you've tried drugs, therapy, and light reduction, but still suffer from migraines, you might be due for a trip to the chiropractor.
Chronic Pain in Muscles and Joints
It's not just the spine that suffers when you have luxations. Your bones and muscles work as one big system — connected both physically and mentally. When you put stress on one part of your body, it can manifest in other parts as well. If you're suffering from chronic muscle pain, it could be a sign that you need some chiropractic treatment. A chiropractor will make sure all your parts are in alignment, so that your body can work in concert as one complete unit.
You're an Active Person
Look, just like your car, our bodies need tune ups sometimes. Being active is a great way to stay fit and focused, but it can also mean putting your body through some stresses that can be easily relieved by a bit of chiropractic treatment. Think of the chiropractor as a pit stop, they're trained and able to get your body back to the shape it needs to be in tip top shape so you can finish your race strong.
Get a Bed that Matters
One way to make sure that you're getting the most out of your chiropractic treatments is to use them in tandem with a bed that will support and cherish your spine the same way your chiropractor does. We believe that the DreamCloud Luxury mattress offers the perfect mix of support and comfort that will work with your chiropractor's plan for your body and give the spine health you've always dreamed of.
DreamCloud Mattresses uses cutting-edge memory foam tech to make sure that your back feels great, whether it's been a night or a week after your last chiropractic treatment. So why not enjoy Luxury?