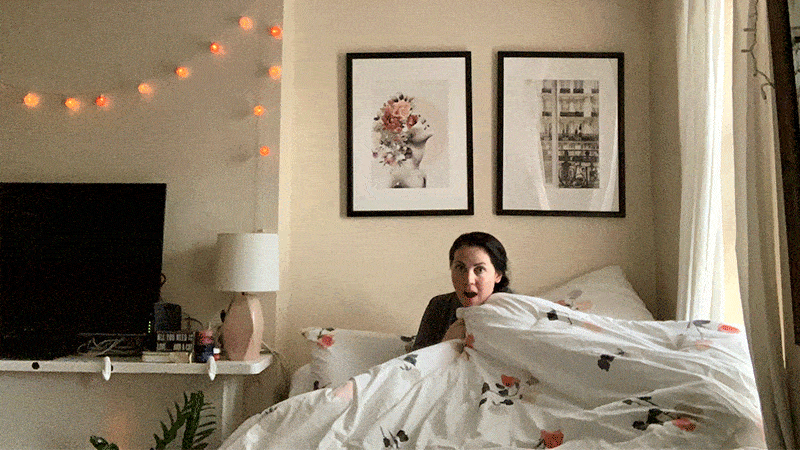 Welcome to Bedtime Stories, a new series where we reveal the strange and enlightening nightly rituals of the people bringing you better sleep: Our staffers. Today, we're talking to creative brand manager, Maureen Cooley.
Nickname around the office:
People call me Queen Maureen. But not as in queen size mattress—Queen as in royalty.
I just love sleep. I turn my phone on silent every night because sleep > everything.
I'm a big "Big Little Lies" fan, and I recently binged season three of "Stranger Things."
Bedroom ritual I swear by: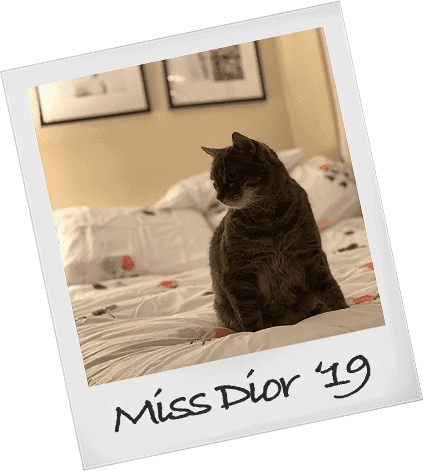 Well, cuddling with Miss Dior my cat – she's always around.
Air conditioning—I need the cold every night.
I'm a side/stomach sleeper who hugs a pillow. Pillows =
.
Hibernating spirit animal:
Polar bears don't hibernate, but I'm definitely a polar bear.
The thing I wish I could do before bed:
I try to read before bed, but usually fall asleep because I'm so tired. I'll keep trying, though.
Midnight snack I can't resist:
Ice cream or anything chocolate. Or ice cream and chocolate together, layered, like a sandwich.
Weirdest place I've ever slept:
In Montana in a teepee—my friends made me do it on a road trip.
Bucket list place I'd like to sleep:
Buckingham palace for a night (I dream big).
Wise words of sleep advice to the world:
Sleep is the most important thing you'll do in a day—yes, even more important than eating. If I had to choose between sleep and food, I'd choose sleep, until hunger wakes me up.