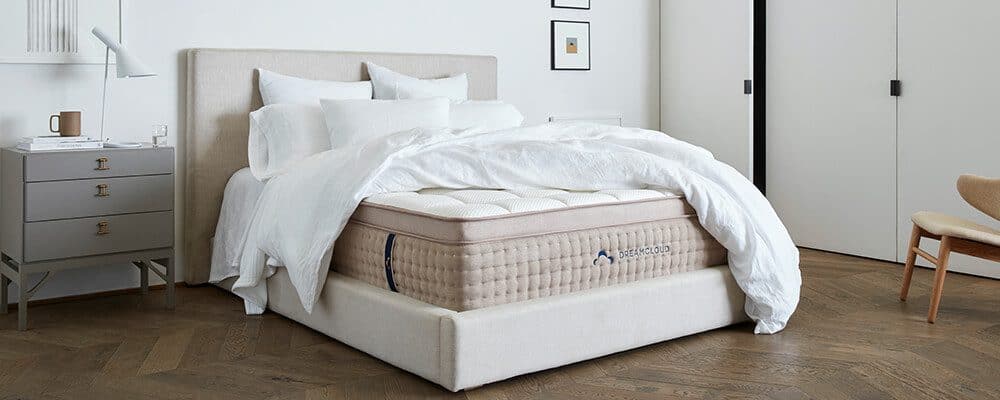 7 Things You Wish Had Free Shipping Like DreamCloud
When a company like DreamCloud ships an ultra-comfortable king size mattress to your doorstep for free, you feel as if you've won the lottery. Because you have—excellent sleep is priceless. And you want to relive that free-shipping-feeling of accomplishment in other life situations. With that in mind, here are seven things we wish would ship free of charge.
Now that airlines charge you and your suitcases to travel, we long for the days when bags weren't treated like passengers. Listen to the humans: Bring back free shipping!
Many companies are happy to send you free product swatches or samples. But don't expect to get free shipping, especially if you continue to request more samples. There's usually a limit.
This convenience comes at a cost you're almost always willing to pay for, unless the pickup option comes with a sizeable discount (and even then, probably not). Which is why free shipping for food is highly unlikely, but we can still hope.
4. Your kids on early-dismissal school days
If your kid rides the school bus, that's a form of free shipping. However, there's no school bus service on half-days, and you have to pick them up yourself. When you calculate travel costs, time lost from leaving work early, and the speeding ticket because you were rushing (whoops, Officer!), this predicament may cost you more than your monthly car payment.
5. Any product less than $10
Don't you hate it when companies require a minimum order amount for free shipping? You're being forced to buy items you don't need in order to qualify. That's just silly—because you'll end up returning them anyway.
Sure, the initial shipping may be free. But when you attempt to return the product you might have to pay for shipping and "restocking" fees. Of course, that information is in the very fine print at the bottom of the webpage. Luckily, DreamCloud doesn't play those games. They offer free shipping, and there's no cost associated with returns.
Want to send your college kid his favorite graham crackers and homemade peanut butter? Unless you want to empty your wallet, make sure the box is as light as possible, which means the portions would have to be really small. Shipping internationally? You might as well travel there to deliver it in person. At least you'd get a vacation.
Try DreamCloud for 365 Nights
Sleep worry free with our 100% money back guarantee