Why Is A DreamCloud Hybrid Mattress The Right Choice For Cool Sleep?
If you find yourself getting a little too hot under the covers, especially as the temperature rises, then our DreamCloud hybrid mattresses may well be the perfect choice for you!
A hybrid mattress is exactly what it sounds like: a hybrid between two different mattress styles. All of our DreamCloud mattresses offer a mix of comforting layers and more traditional spring technology to provide a 'best of both worlds' sleeping experience that promotes airflow and elevates your sleep experience, giving you hotel-level luxury and comfort every night of the year.
How does DreamCloud help keep you cool? Cool Coils promote airflow and breathability.
The form of each of our DreamCloud hybrid mattresses works really hard at keeping you cool, as the use of coils helps to promote airflow, to help keep you sleeping cool and comfortable throughout the night. Which can be great if you sleep a little hot!
The fifth and bottom layer of the DreamCloud mattress consists of 8.5 inches of edge-to-edge coils, that conform to your curves and allow heat to move away from your body. These help provide space in the inner structure of your mattress, allowing hot air to escape and keeping you from getting too hot. Like all of our DreamCloud line, innerspring coil mattresses, have been shown to promote airflow throughout the mattress better than memory foam alone.
Cashmere Helps Wick Away Heat
So here's a thing about cashmere that you might not already know. Sure, it's the fabric of the moment when winter rolls around, but did you know that it can actually be a great fabric to wear when you're feeling a little too hot, too!
The truth is, cashmere is a hygroscopic material. This means that the fiber is inherently breathable, and can help wick heat and sweat away from your skin without getting saturated or letting you get too hot. This is the main reason why we chose to use cashmere in all of the covers of the DreamCloud line, elevating it to a dreamy Euro Top on DreamCloud Premier, and the luxuriously plush Pillow Top on DreamCloud Premier Rest. We just want you to be able to get an amazing night's rest at your optimal temperature, and we'd love to help you find that with DreamCloud.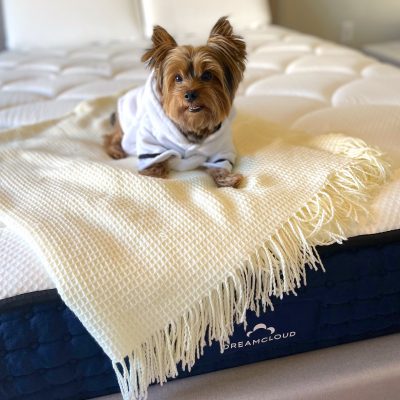 If you still need help figuring out why DreamCloud is the right choice for a cool night's sleep, then let us tell you about foam density. We designed this line to give the perfect balance of cushiony, durable, and breathable – to give you all that, we've used several types of foam, with varying density, in each DreamCloud's layers.
Each DreamCloud's second layer uses DreamPlush supportive and breathable memory foam, which is slightly less dense than more traditional memory foams, allowing your body heat to naturally escape from your mattress, rather than being stored there and transferring to you. The porous quality of the foam keeps you cool and cushy, while the denser support foam layers keep your body fully supported and cradled throughout the night.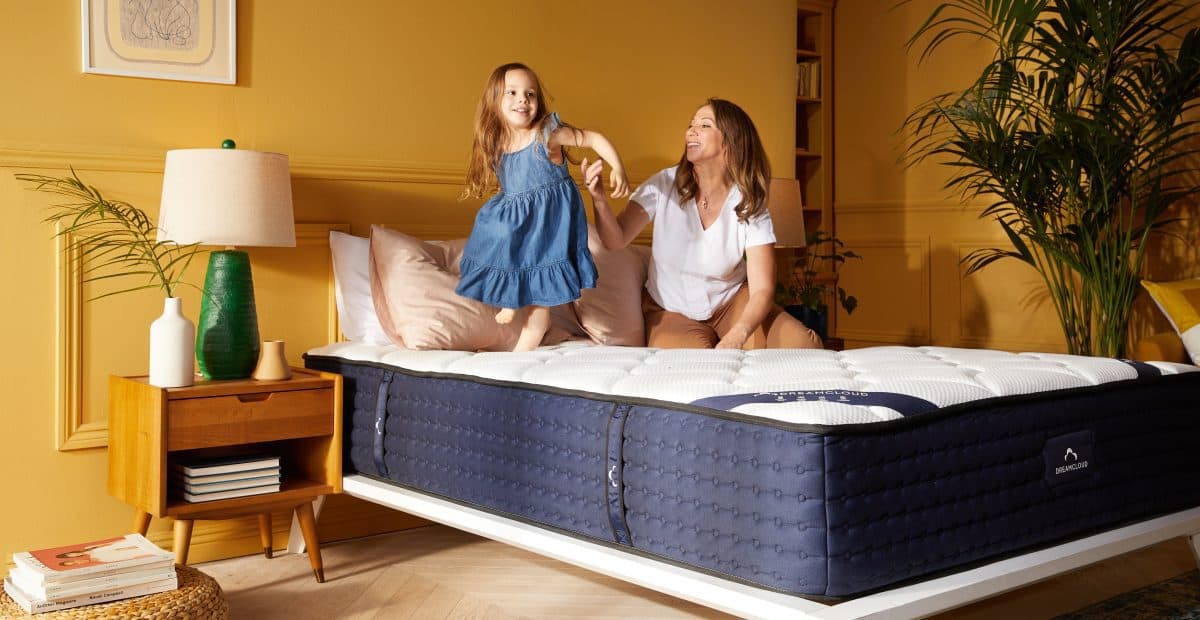 So, why is the DreamCloud hybrid the right choice for cool sleep? Well, because the DreamCloud is a  memory foam hybrid mattress, you can be sure to get all the pressure relief and cushy contouring of memory foam without the traditional problem of getting too hot. The coils, cashmere, and innovative use of different densities of foam mean you'll be cooler than a cucumber while you sleep.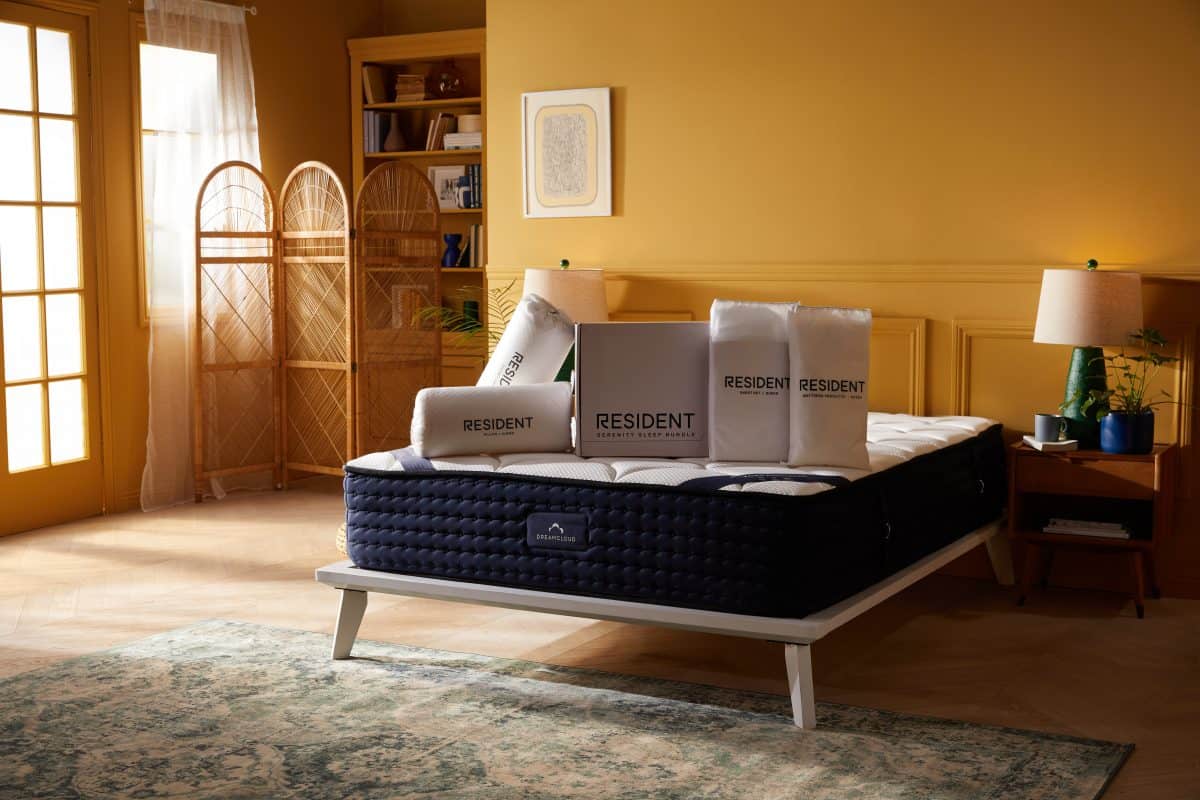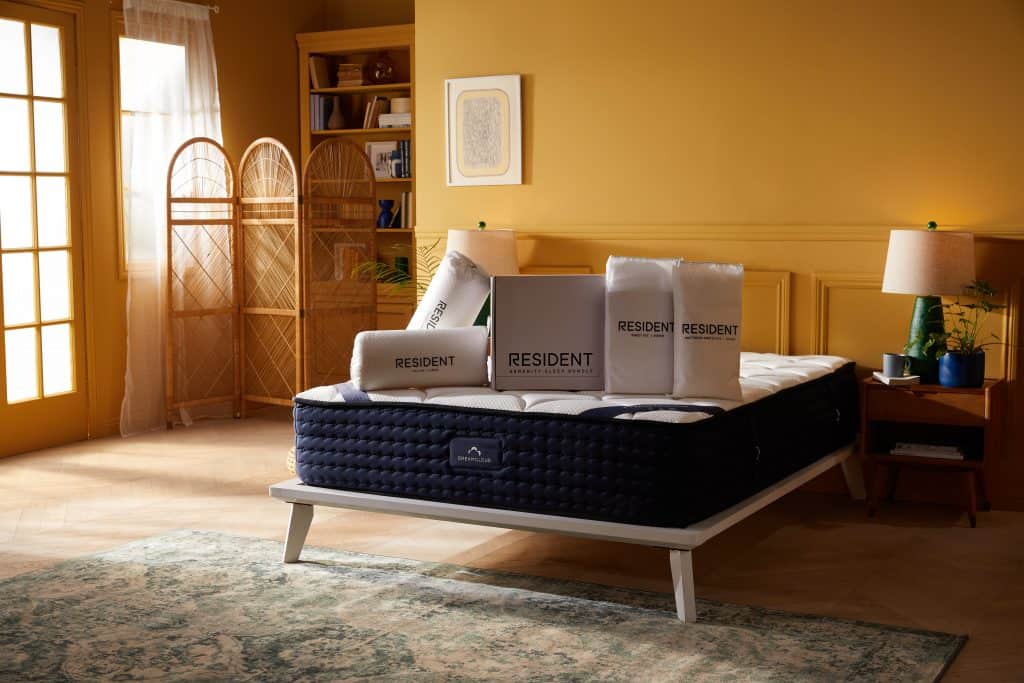 The DreamCloud Luxury Hybrid Mattress
Try the Most Comfortable Mattress Today and Get up to $599 In Accessories !